MR EDITORS' PICKS: THE BEST OF PROJECT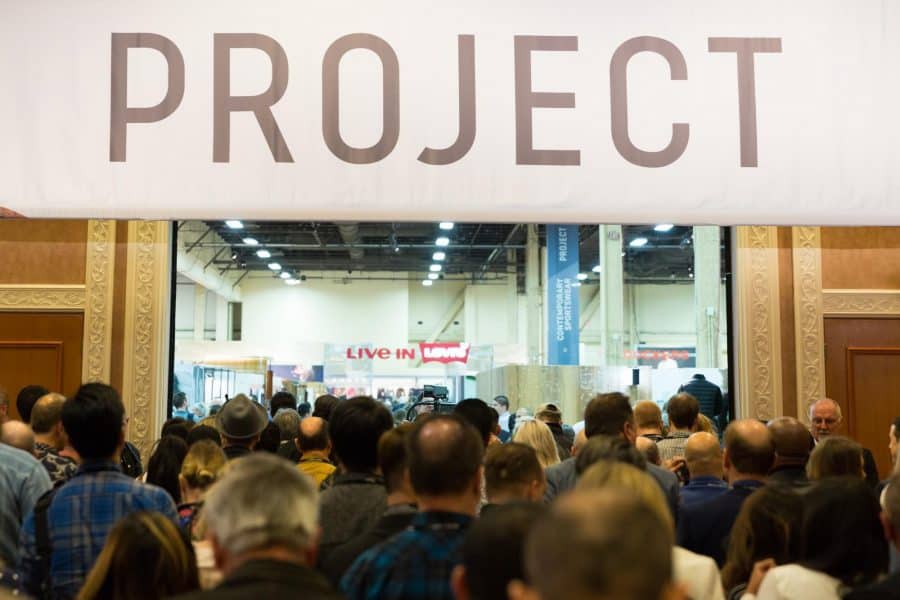 This year's PROJECT show at Las Vegas' Mandalay Bay Convention Center was perhaps the biggest and best trade exhibition for menswear ever, with hundreds and hundreds of brands –from noteworthy newcomers to long-established companies – showcasing their lines for fall '17. With so much to see in three days, MR's crack editorial team (Karen Alberg Grossman, Brian Scott Lipton, Stephen Garner, and Michael Macko) – with some helpful input from various retailers – scoured the show to find the most stylish, colorful, innovative, and luxurious apparel and accessories on display. Take a look at what we found!
Most Realistic Booth: Even though the weather in Las Vegas was cool for show week, it was still far from wintry. So it always helps to have a little extra inspiration on the show floor when purchasing outerwear. Fjallraven solved this problem by having honest-to-goodness cold, wet snow in their booth throughout the three days of the show! They also had cabins built on site to provide shelter from the elements for meetings with buyers. And, of course, they had great things to wear such as the SINGI Down Jacket (MSRP $600) and the brand's famous Nordic Heater Hat in navy (MSRP $80)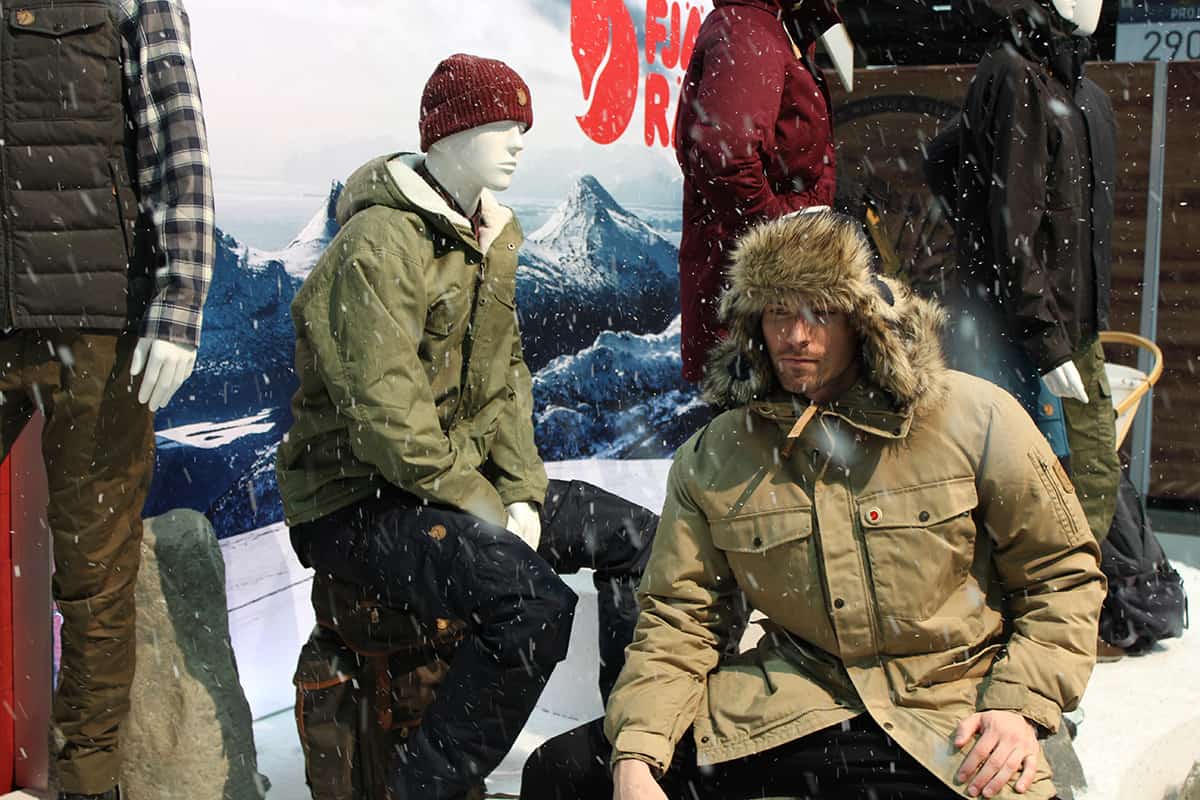 ---
Best Knitwear: Orley, a five-year-old family-based brand which bears the name of siblings Matthew, Alex, and Samantha, delivers beautiful knit polos and must-have sweaters that evoke a retro 1970s aesthetic, along with interesting outerwear and pants and truly great luxury basics. (MSRP from $150)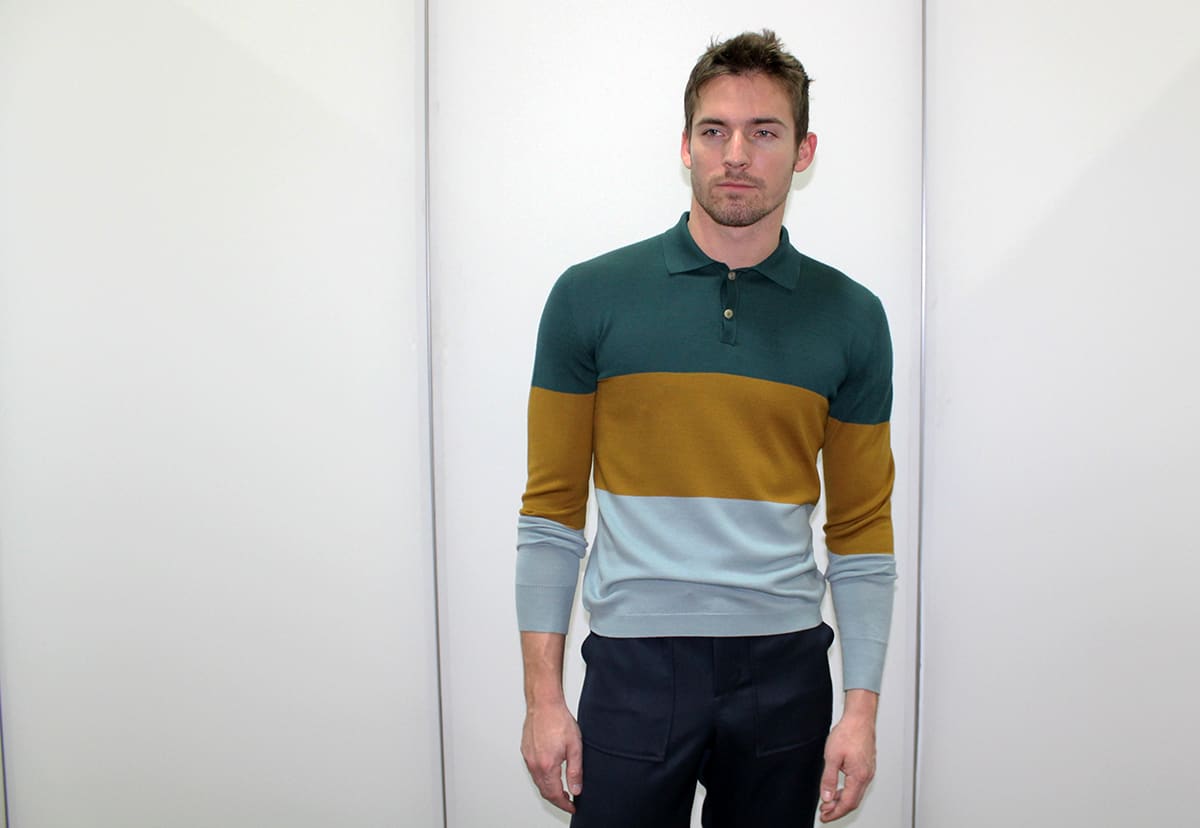 ---
Retailer's Choice: The new Jerry Kaye collection, shown in collaboration with Eric Sana and Gi Capri, is made entirely in Italy. Given Kaye's longtime experience in the fashion business, it's hardly surprising that his sportcoats, ties, shirts and chinos are this season's must-have items, according to retailers. Says Tim Leamy from Sebastian's Closet: "It's the most intelligent, saleable, well-priced collection I've seen." (MSRP from $60)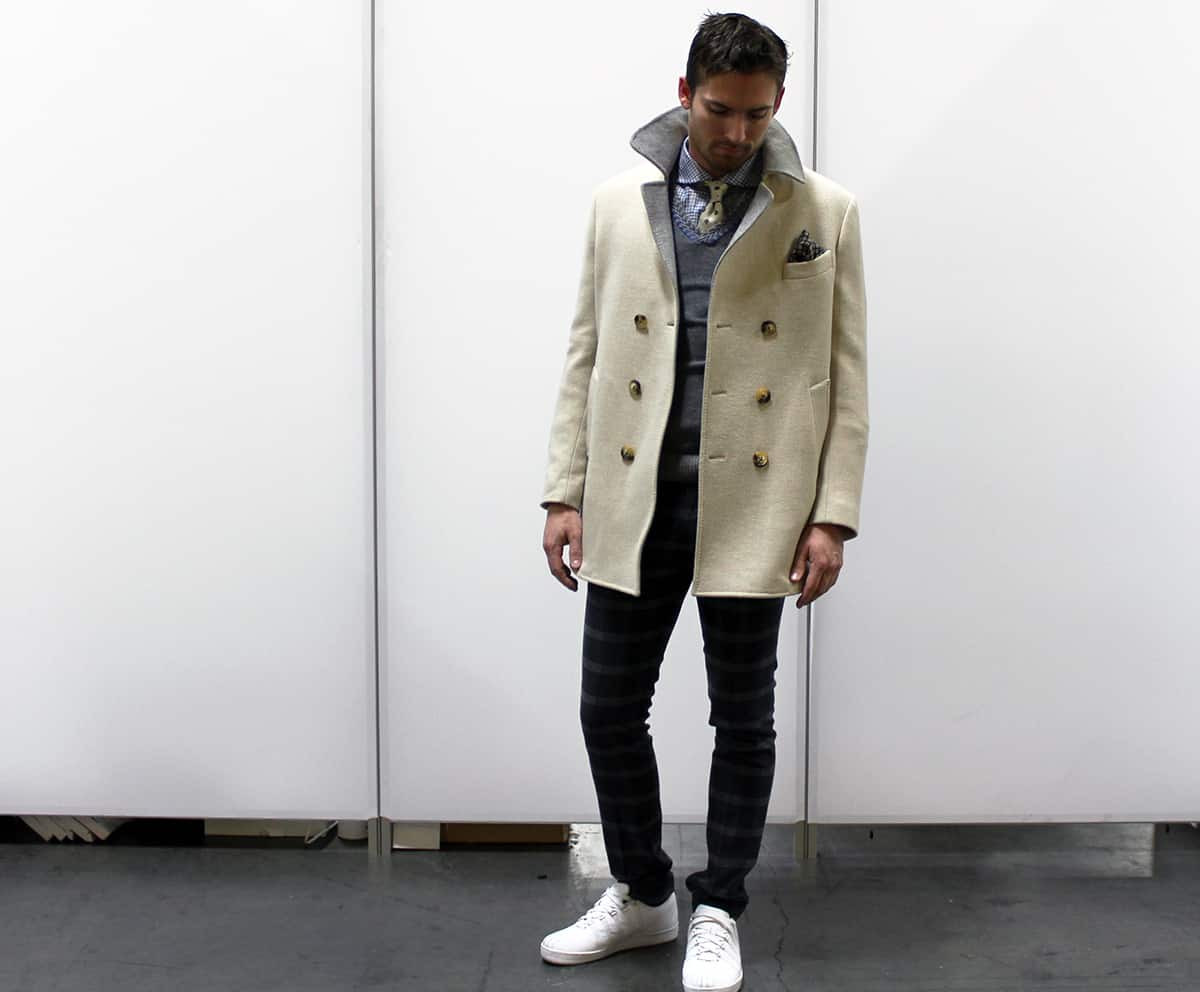 ---
Best Tribute to Those Who Serve: Since 1975, Cockpit USA has been producing authentic military, flight and field jackets that reflect a unique blend of heritage and style. (They are even registered suppliers with the US Department of Defense.) Their multi-season outerwear can be layered (each layer is priced separately), so no matter how cold it gets, this made-in-the-USA brand has you covered. Here's a WWII officer's trench with sheepskin lining ($1290 MSRP with lining, $500 without). As for their "souvenir" jackets in flight satin (MSRP $450), editor-in-chief Karen Alberg Grossman wore her souvenir Hawaii jacket while walking the show — and was stopped so often, she says she could have sold dozens of them just by herself!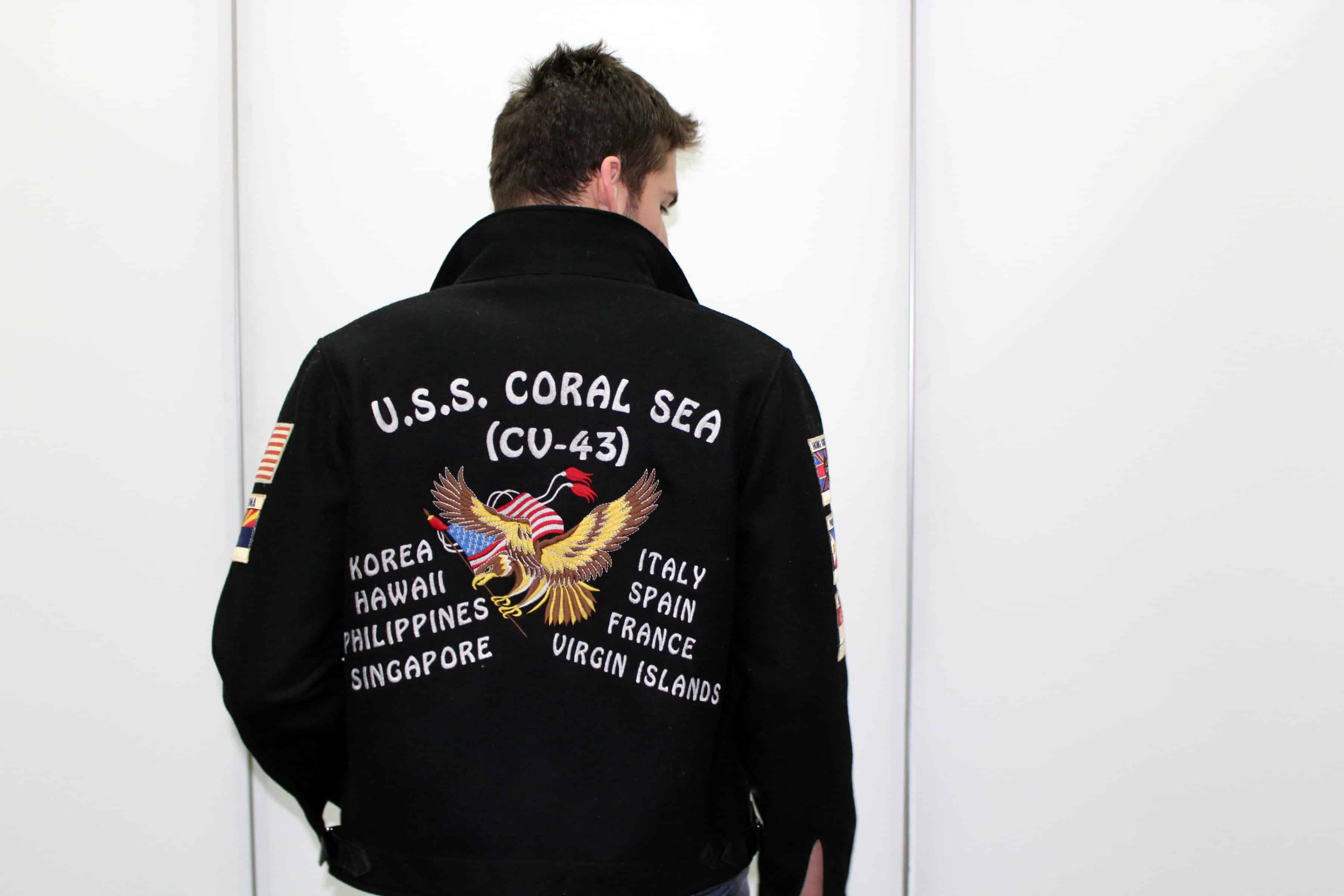 ---
Most Coveted Sneaker: Forget Yeezys. These super-cool sneakers from recently launched French footwear brand Le Flow Paris combine lambskin, wool, and paint-splattered soles for a truly statement-making piece of footwear. ($450 MSRP)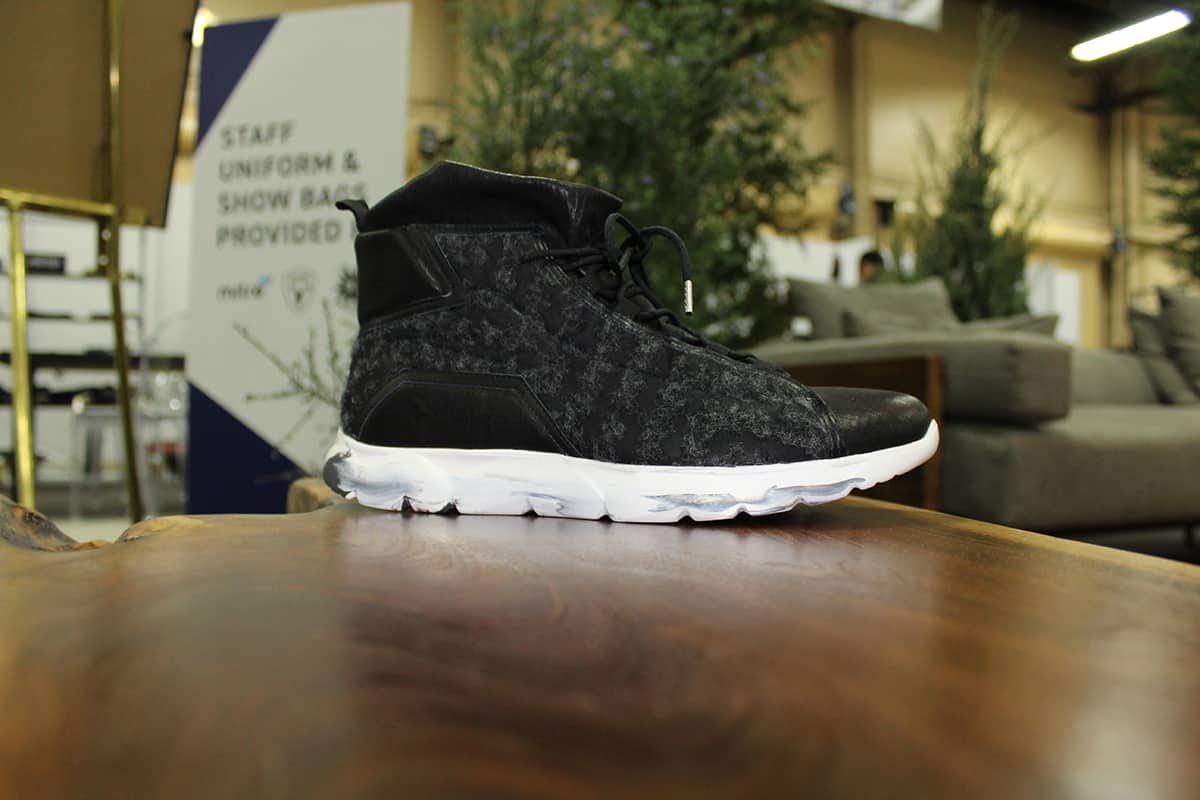 ---
Best Positive Body Image T-Shirt:  This "Cape Cod Dad Bod" T-shirt is from up-and-coming brand The Fiftees, which offers a cool and clever collection of graphic Ts, all made in the USA, that celebrate the great diversity of all 50 states. (MSRP $24.50)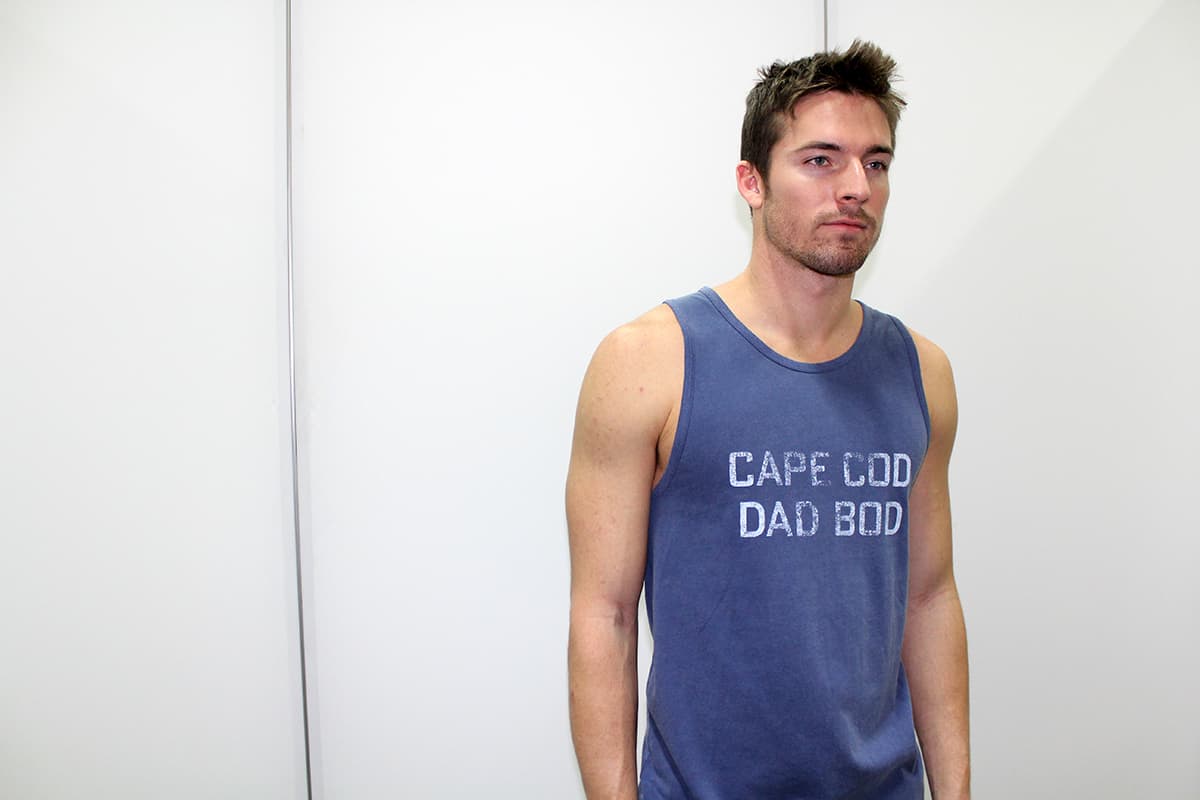 ---
Most Luxurious Item: Robert Comstock's leather jeans are made from baby calfskin that is vegetable-tanned, laser-treated and washed several times. They are sold in a wooden box that has been treated and finished with the same dyes as the jeans. Both the box and jeans are made in Italy. ($2,400 MSRP)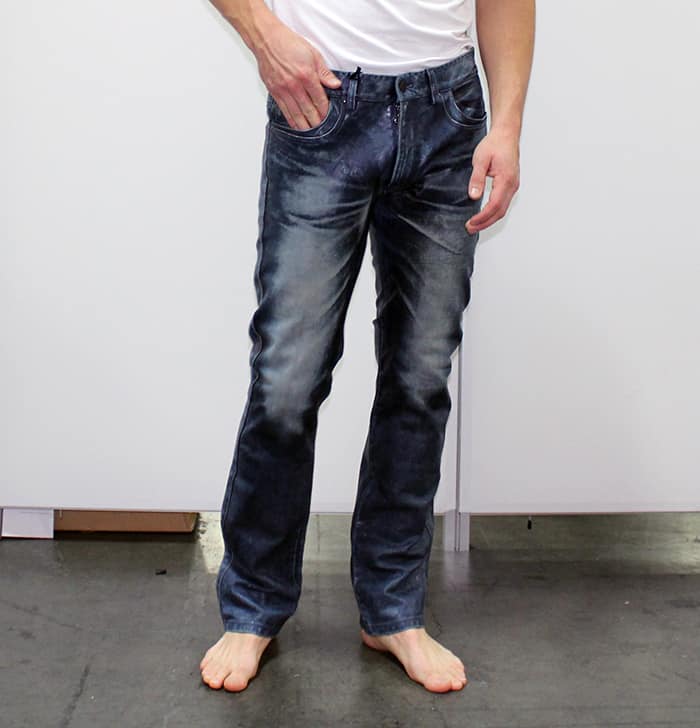 ---
Best Marriage of Fashion and Technology: The Thermoluxe Heat System from Rainforest boast three panels in your jacket — two on your chest and one on the back — that heat up to 120 degrees using a USB battery that is stored in the jacket's pocket. It's one of the most innovative advancements we've seen in outerwear in a long time. As a bonus, you can also use the battery for an emergency charge on your phone and laptop. The lightweight Thermoluxe cire jacket in kale green is a great way to try it all out! (MSRP $495)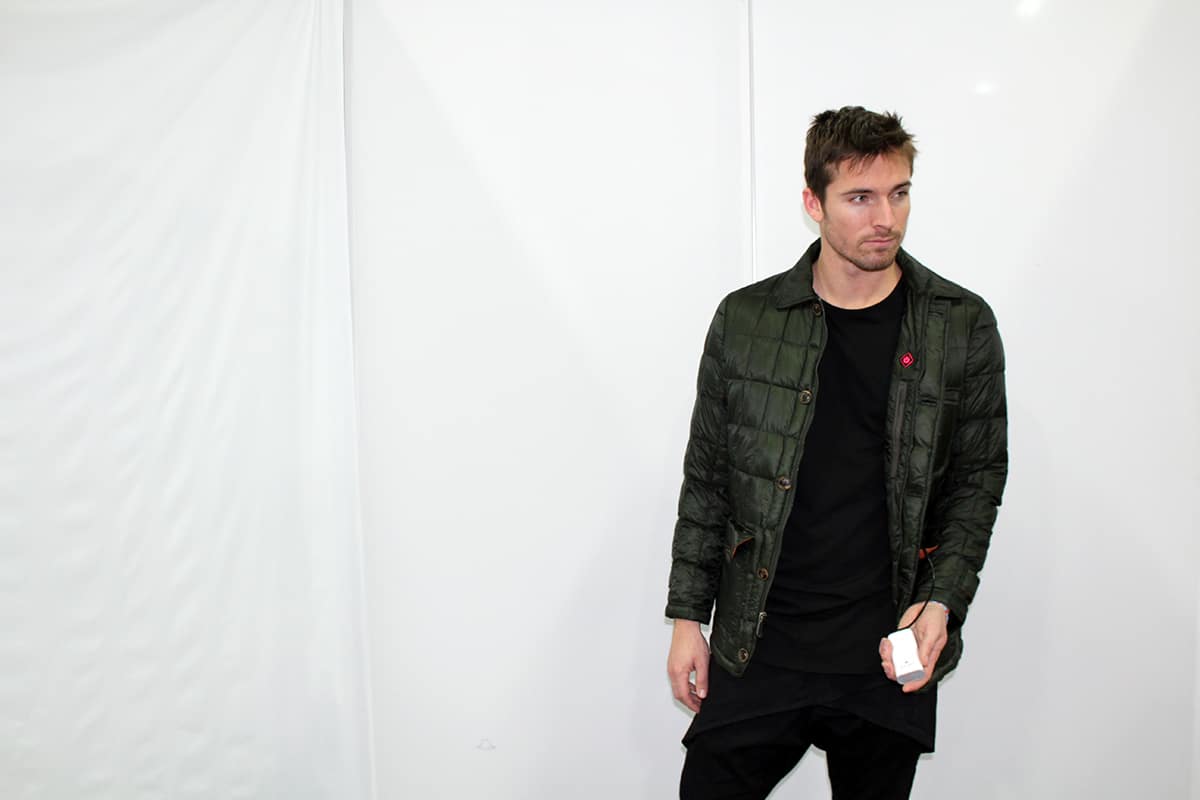 ---
Best New Way of Giving Back: While it's not a new idea that selling brands in your store that support a cause can help drive an emotional and meaningful purchase from customers, we love that Bead Relief has been making fun and unique jewelry to help raise awareness and donations for various causes to different charities since 2013. Now, 25 percent of each sale of their unusual beaded bracelets ($6-$18 MSRP) can provide needed funds to one of over 40 non-profits. Sounds good to us!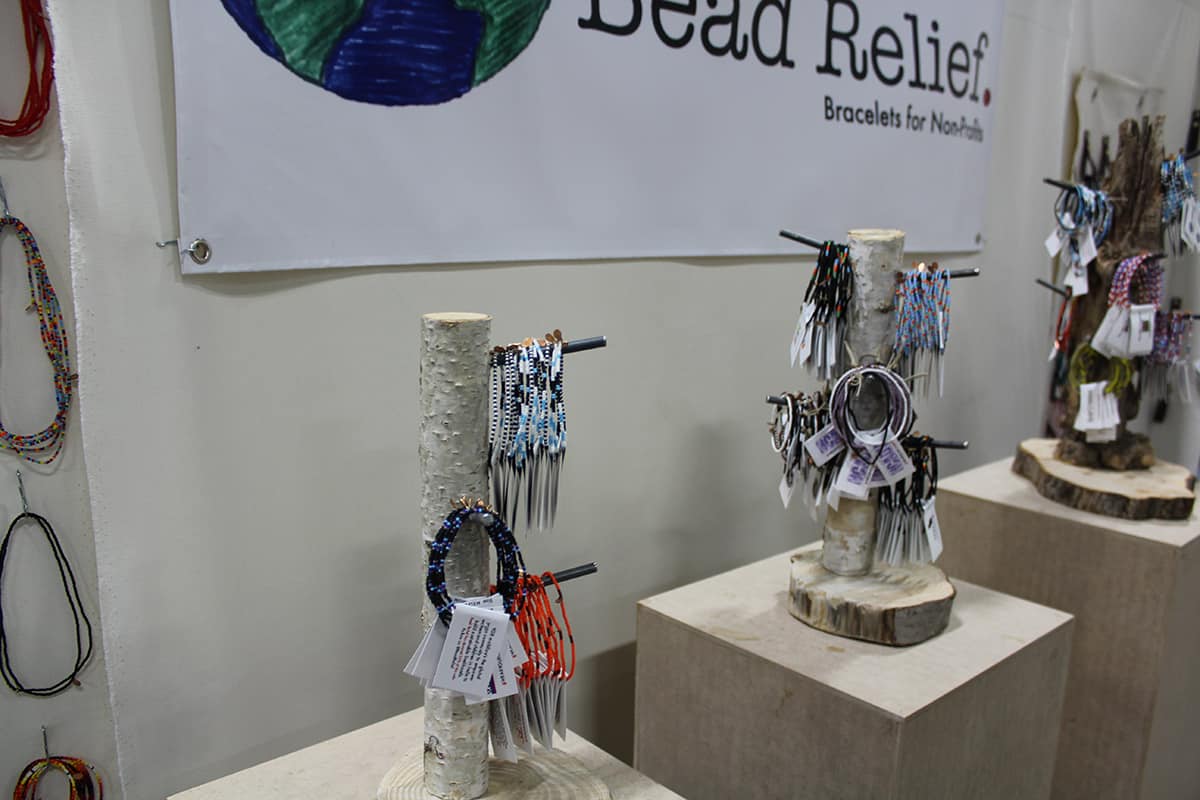 ---
Best Uses of Color: De Abreu's gorgeous and colorful leather bags are perfect for a day in the city or a weekend in the country, whether it's the Diagonal City Tote in Blue ($1,300 MSRP) or the Diagonal Travel Bag in Yellow ($1,700 MSRP). Also consider two more brilliant innovations from Italy: 20 Venti Grammi's colorful new plastic sunglasses are light as air on your face and more flexible than a Russian gymnast ($99 MSRP), while Out of Order's cleverly pre-damaged watches feature a dash of the old with a truly timely movement. ($699 MSRP)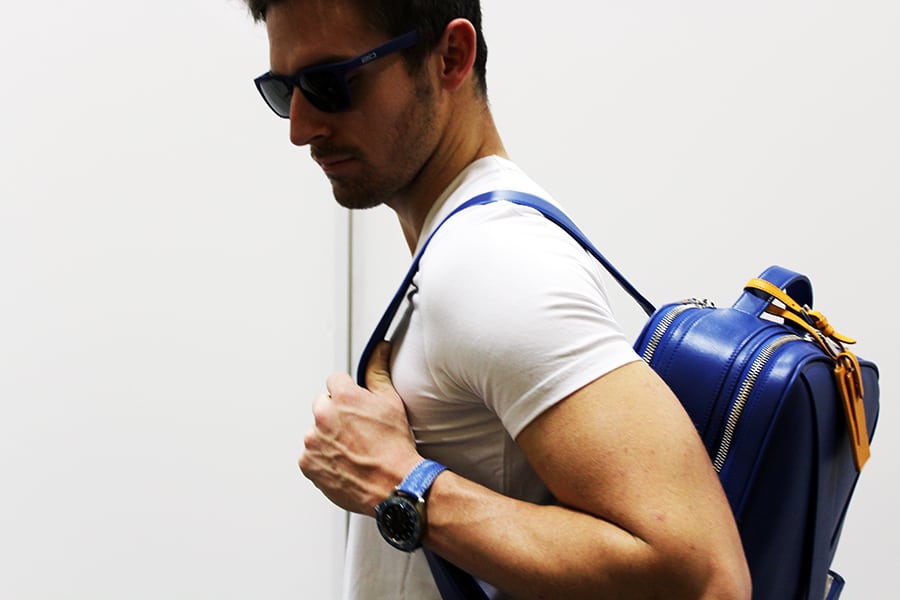 ---
Best High-End Fashion Collection: CFDA Incubator designer Thaddeus O'Neil knocked us out with his fall '17 collection at NYFW: Men's, and we were just as equally enthralled with it when we got to see the details up close in O'Neil's booth at the Tents at Project. He delivered a collection inspired by a clash of disco and punk subculture with a dash of sartorial elements mixed in. (MSRP from $250 and up)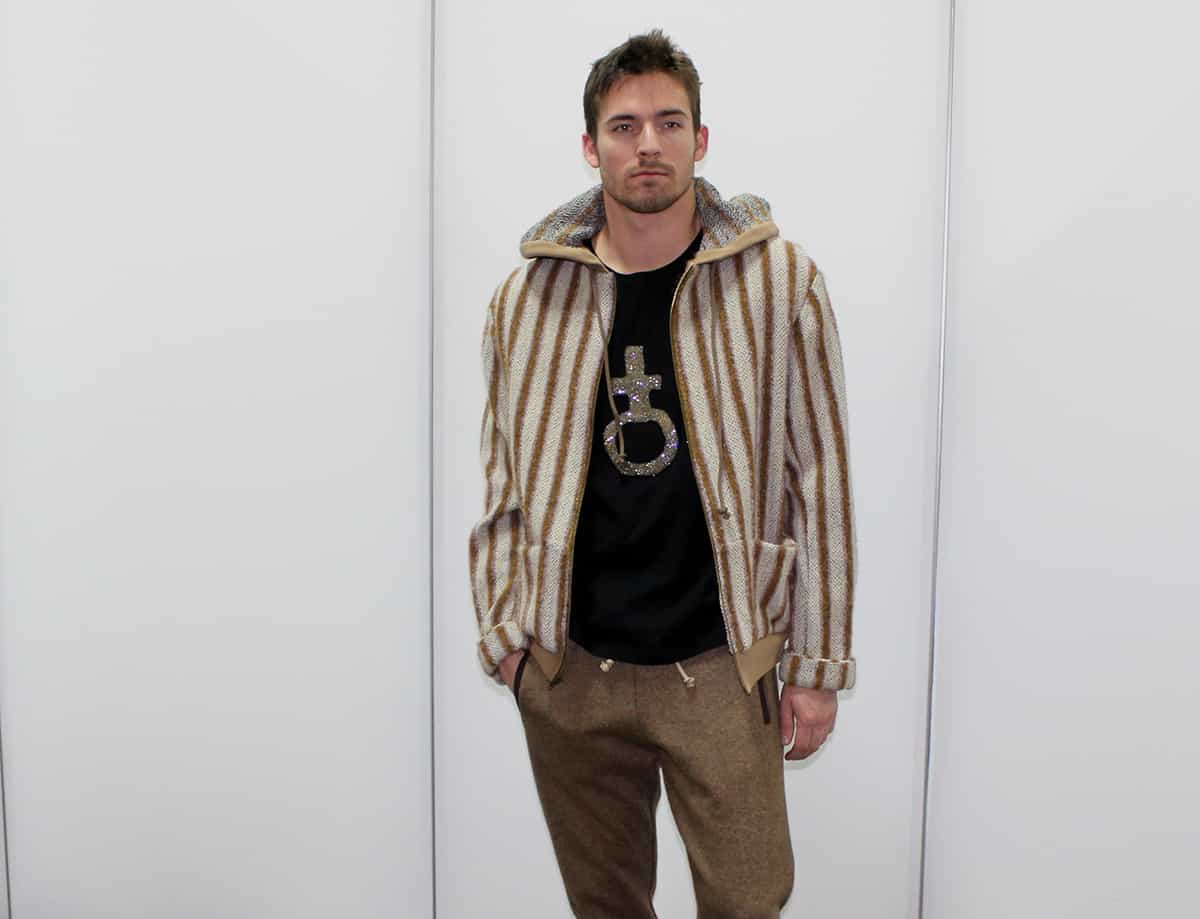 ---
Best Use of Digital Printing: Italian brand Marchesa di Como uses digital printing to put classic images like this hunting dog on luxurious scarves, creating the best of the old and new in one single accessory. ($299 MSRP)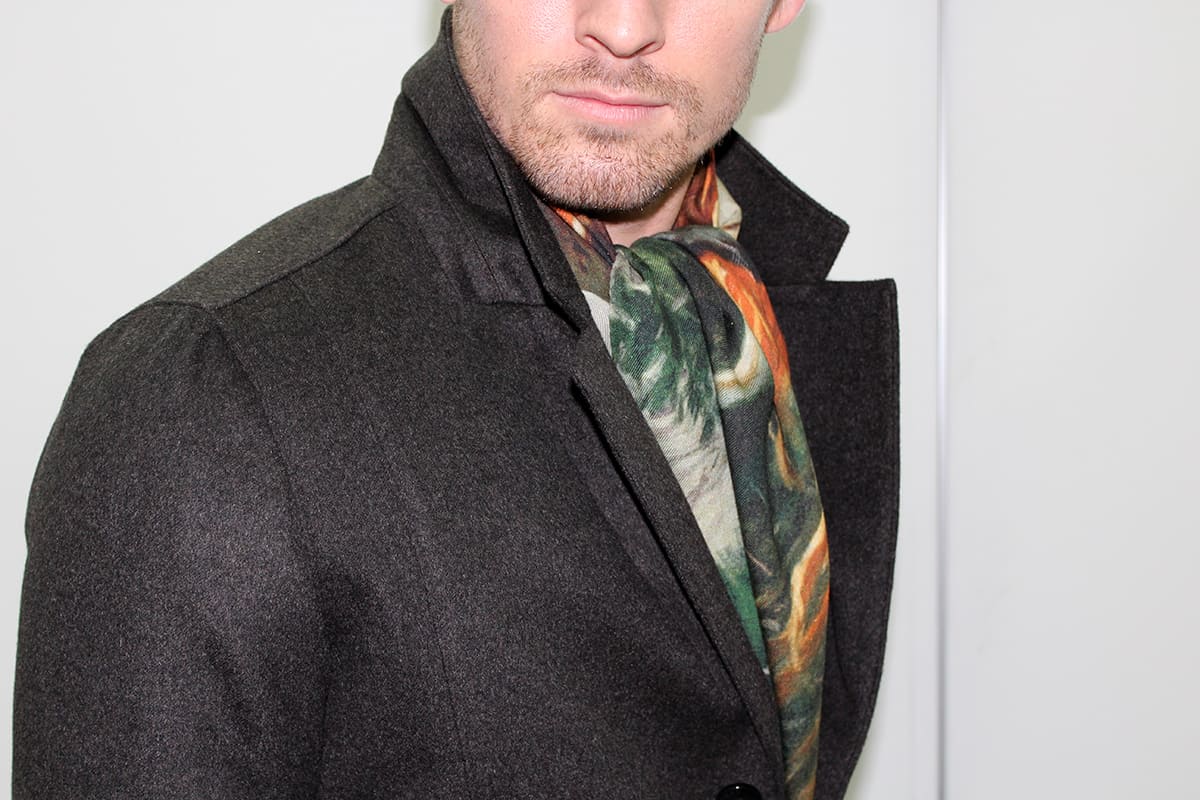 ---
Best New Use of Astroturf: Shibaful is already known for making fun phone cases out of astroturf, but this innovative company is now making sweatshirts, tote bags, soccer balls, pins and many other fun-to-own items from this same man-made material. If you can't make it to a park, now you can always have the park with you.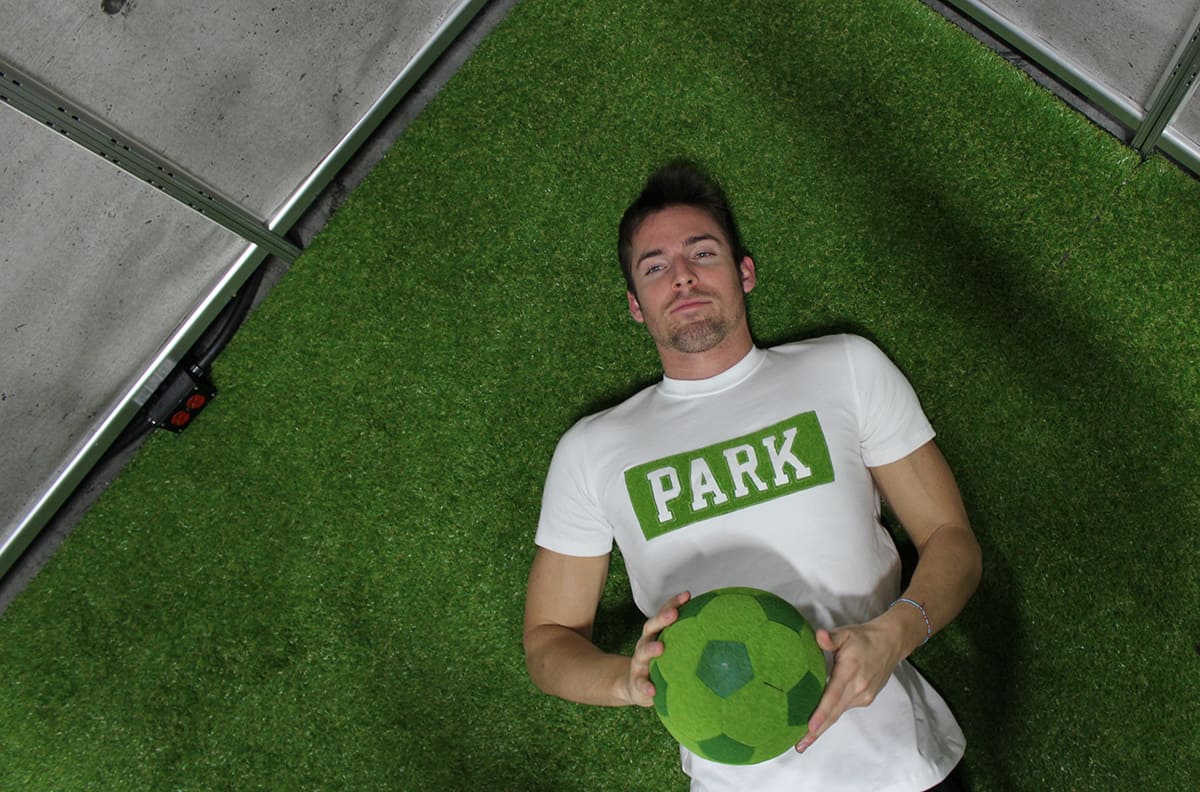 ---
Most Affordable New Dress Shoe: A favorite of fashion trendsetters, Tallia Orange has expanded its offerings to include footwear. These velvet tasseled loafers are perfect for pairing with classic or updated formalwear or to add a touch of fun formality to any casual outfit. ($150-$195 MSRP)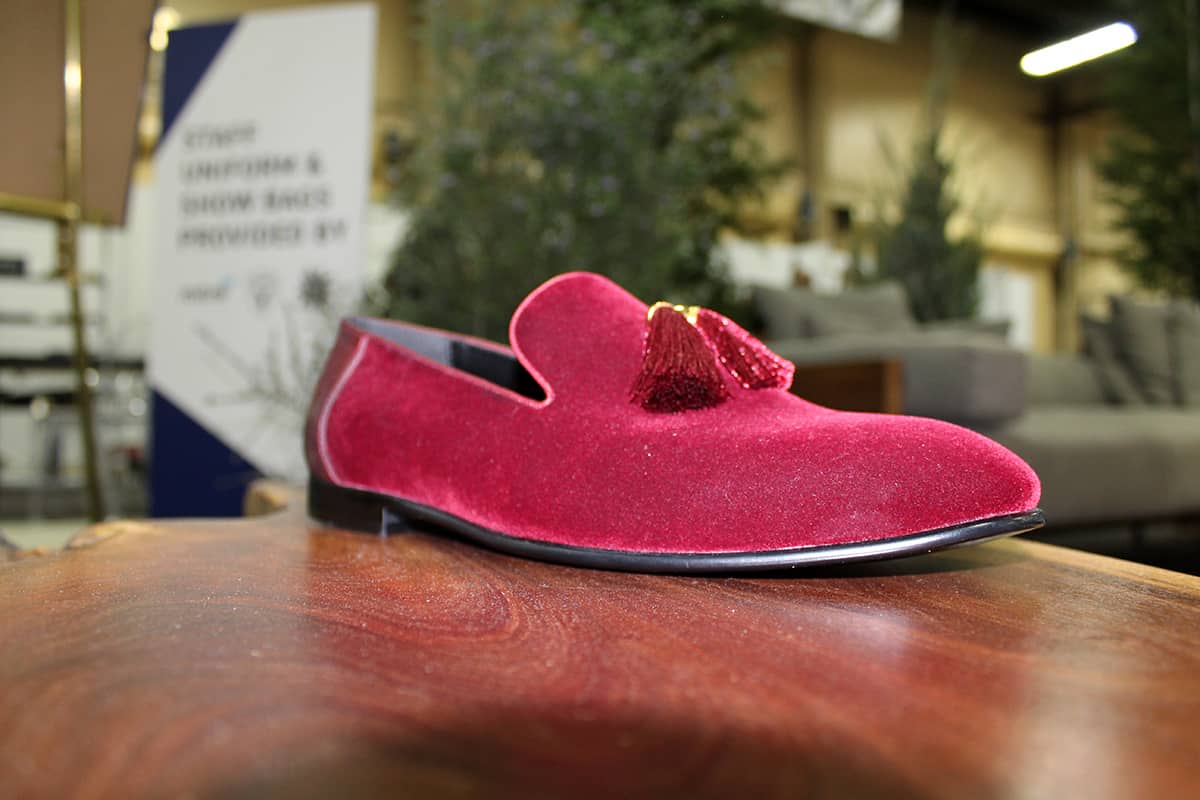 ---
Best Meta Match: The shirts from Public Art, a new Seattle-based apparel company, had some of the freshest prints we saw in Las Vegas, such as its fabulous "Four Eyes" shirt (MSRP: $79.50). All styles are 100 percent cotton and boast a modern fit. The matching sunglasses are dead stock from Replay Vintage Sunglasses. (MSRP $30)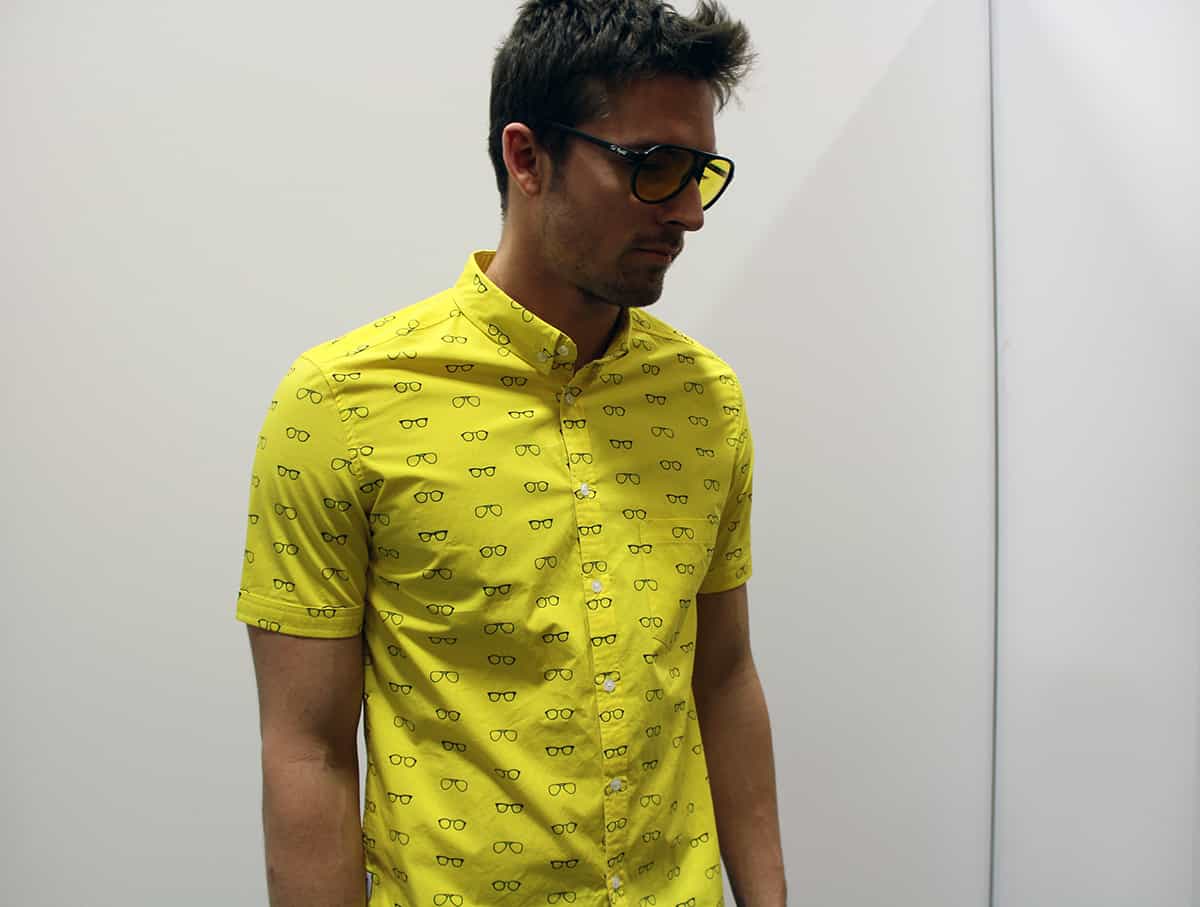 ---
Best New Use of Classic Menswear Prints: Wood Underwear's new collection features classic menswear prints in different-sized patterns, using tones of both red and gray, such as these irresistible red tonal houndstooth boxer briefs. (MSRP $28)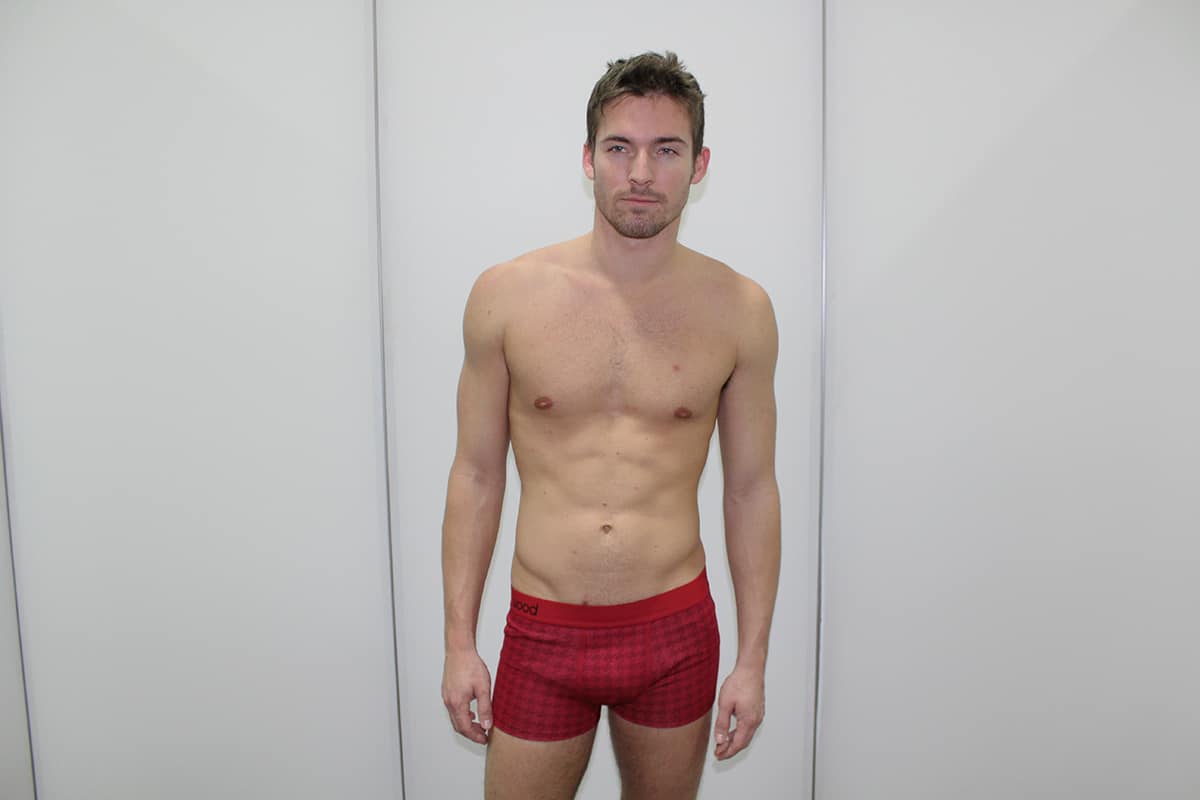 ---
Best Way to Stay Warm: This Tatras black topcoat uses both Loro Piana cashmere and white goose down, along with unparalleled Italian design and artisanship. The result is the cold-weather item you won't want to live without. (MSRP: $1,995)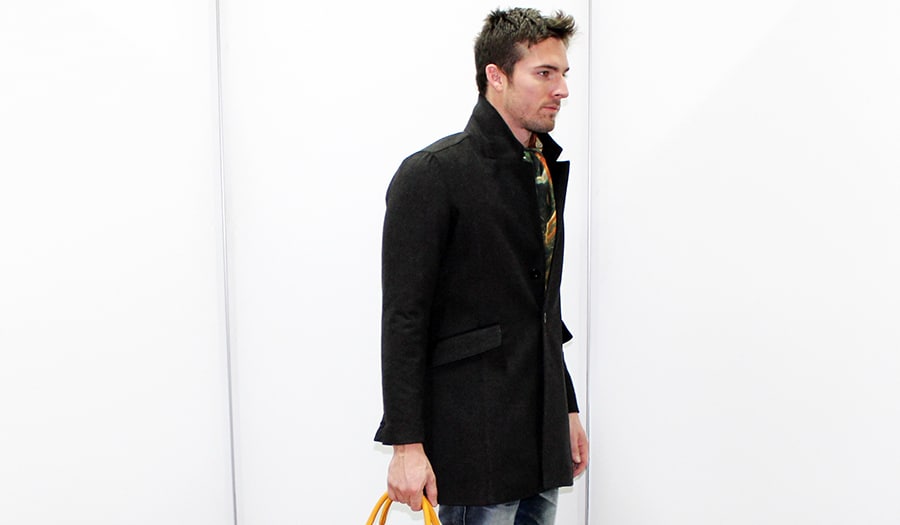 ---
Best New Way to Wear Your Monogram: Miami-based brand Preppy Pimp features Pucci meets Pulitzer prints in what The Preppy Handbook calls "Go To Hell Pants". Even better, you can give Preppy Pimp your initials and they'll create a custom print for you that they can then turn into pants ($385 MSRP), swim trunks ($225 MSRP) or a bow tie ($85 MSRP), all in about a month.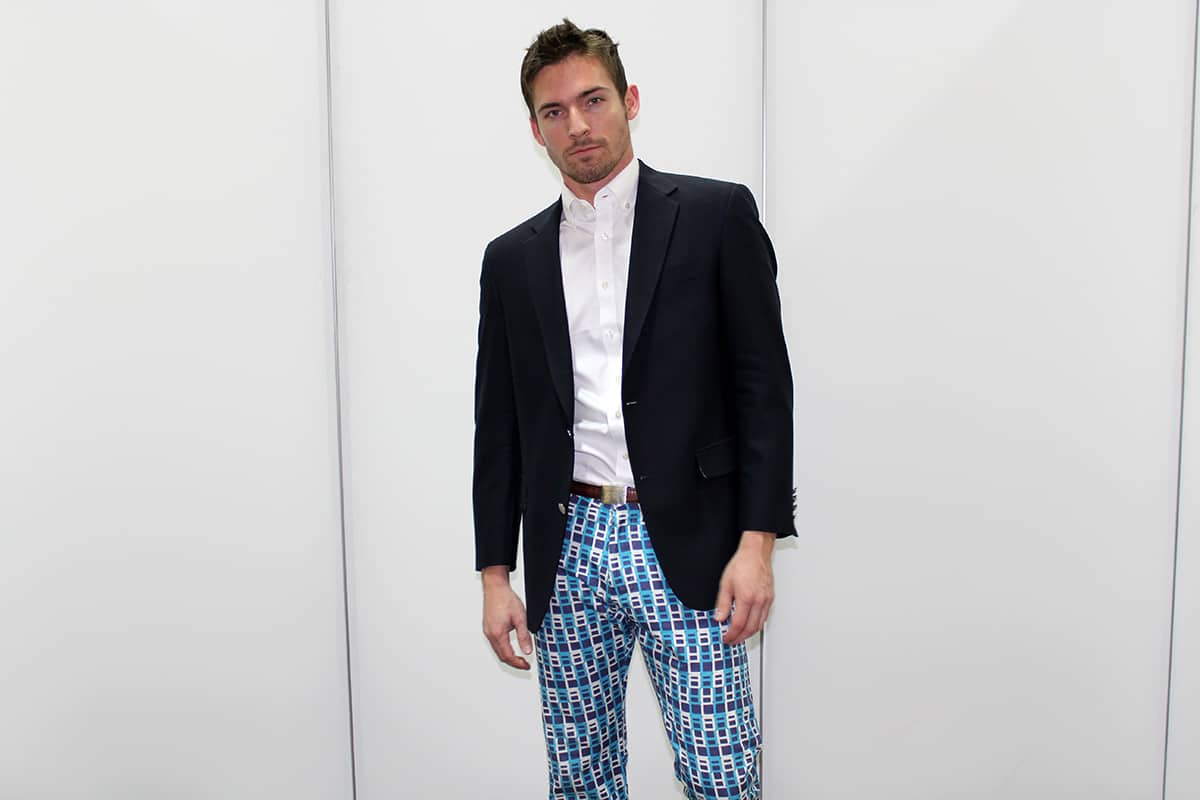 ---
Best Item for Standing Out in a Crowd: Rodd & Gunn's wool hat in rust will make sure you are head and shoulders above the fray in any setting, even a roomful of fashionistas. ($99 MSRP)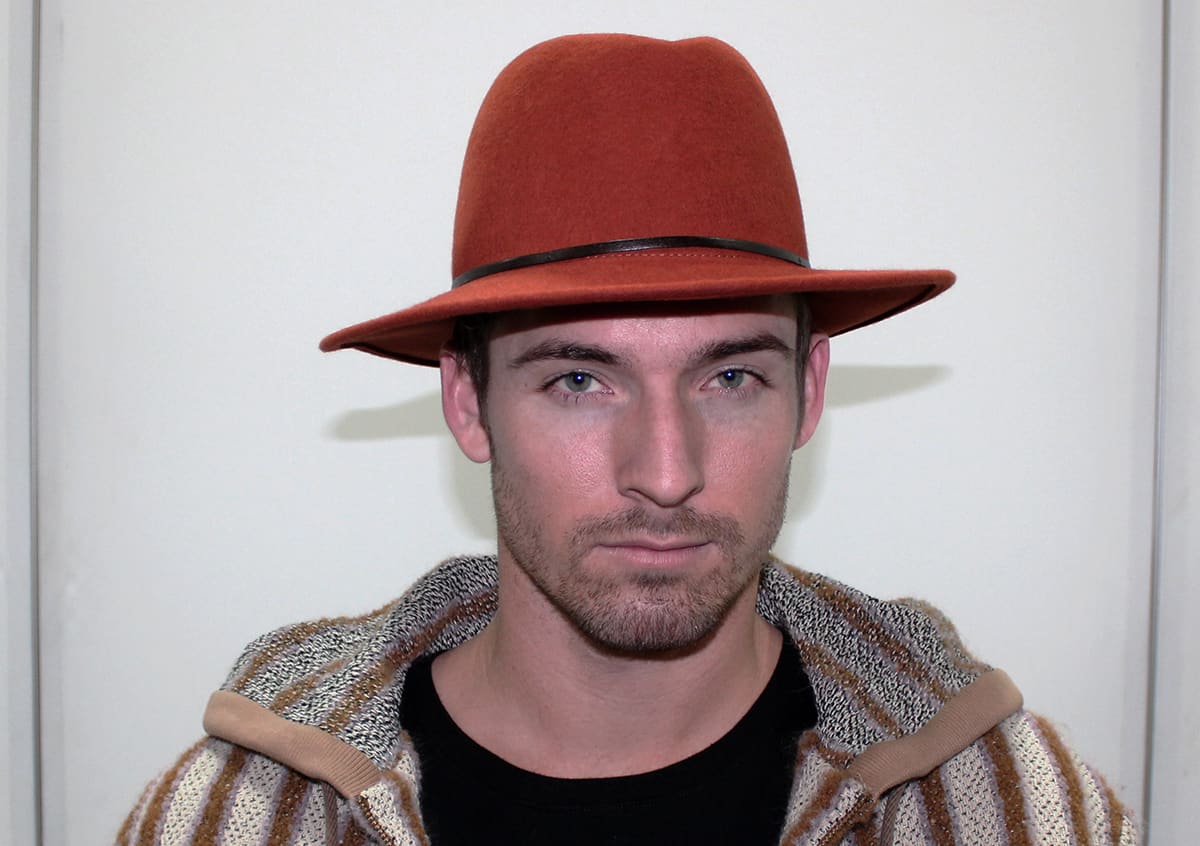 ---
Best Giveaway Item: A highlight of POOL, a juried show for emerging fashion brands that joined PROJECT on the main show floor this season, was the partnering of Next Level Apparel and AKA Screen Printing, who brought the live process of creating something to wear on the show floor. Brands were invited to submit their designs that incorporate the POOL logo, and five were screen-printed on site using 3,000 donated Next Level Tees. The tees (such as this one from Twisted Wares) were then given out free to show attendees, who got more than a great souvenir; they received a reminder of just what 21st-century technology can accomplish.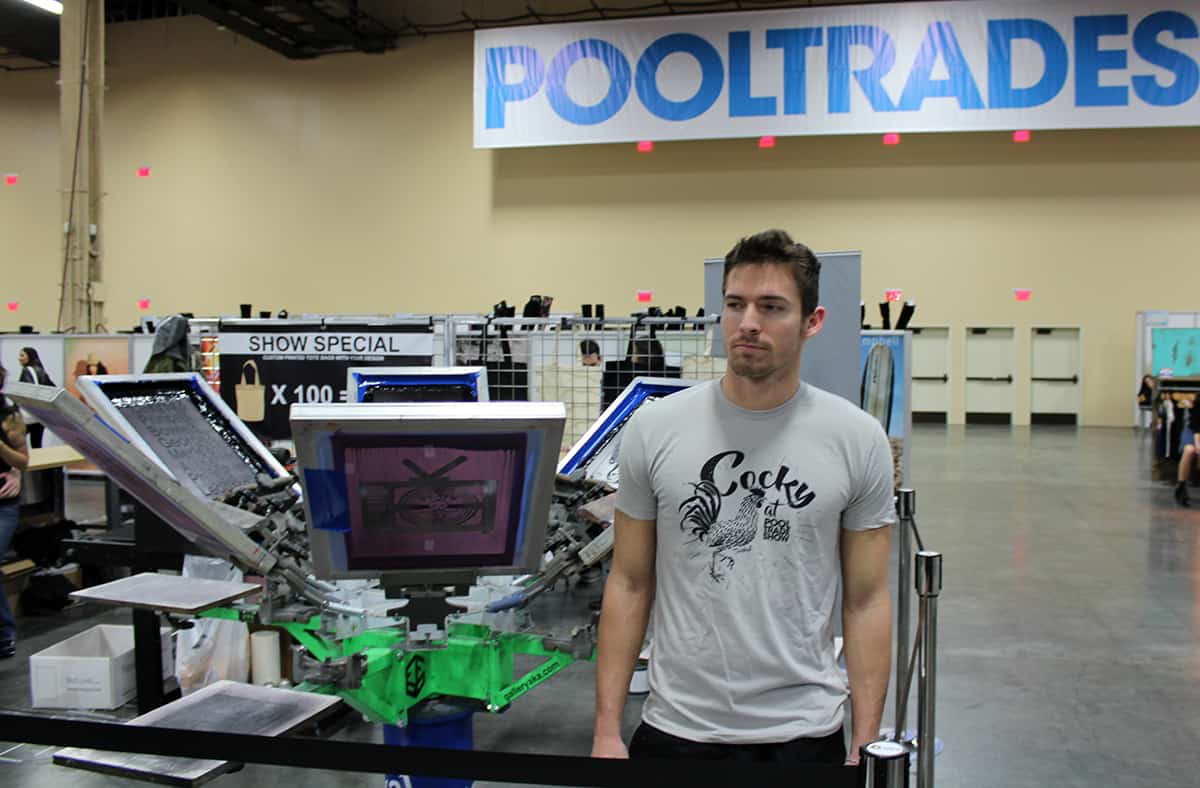 Looks modeled by Kevin Brodzinski