TAILORED CLOTHING MAKERS DISCUSS WHAT'S SELLING AND PREPARING FOR THE FUTURE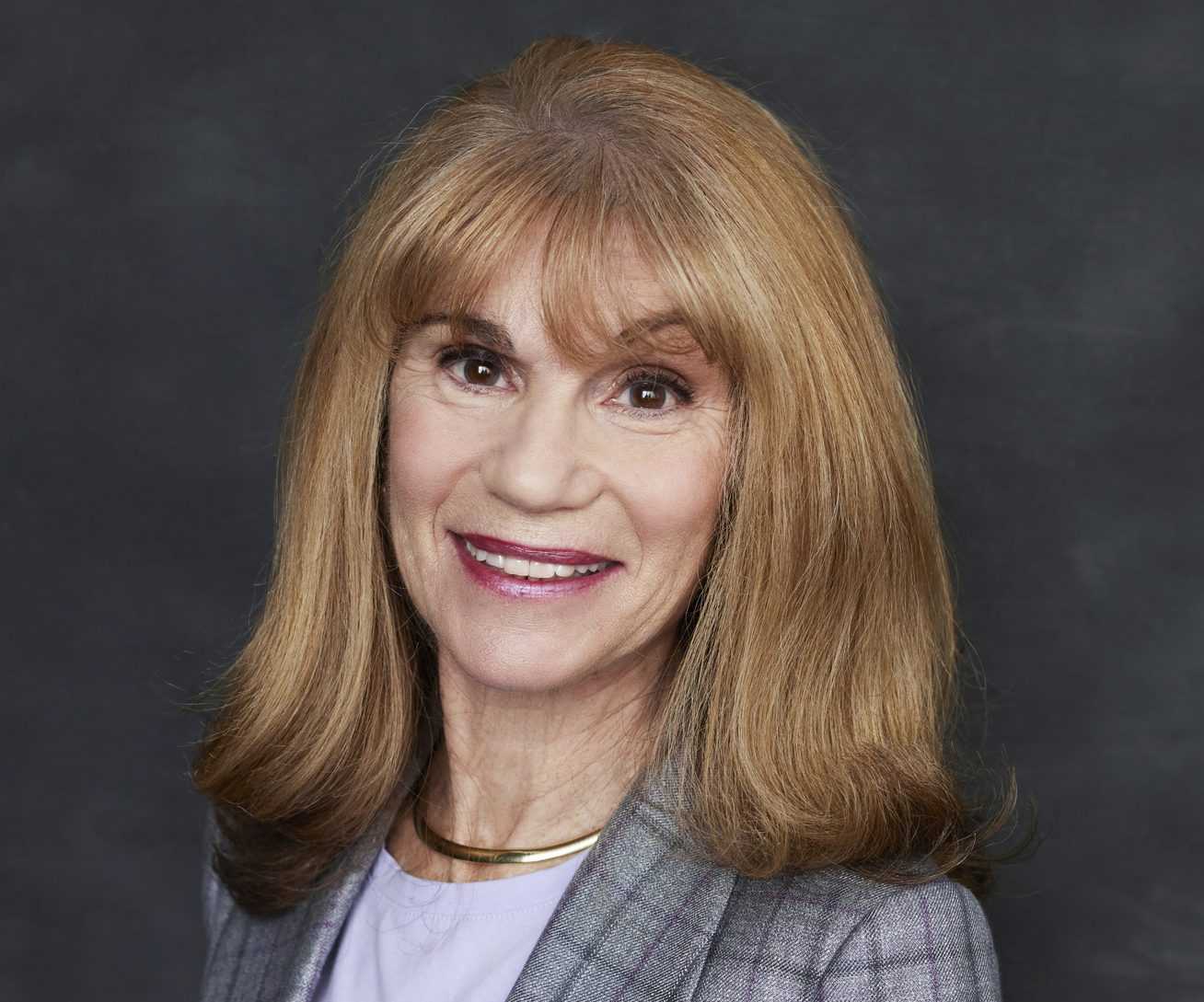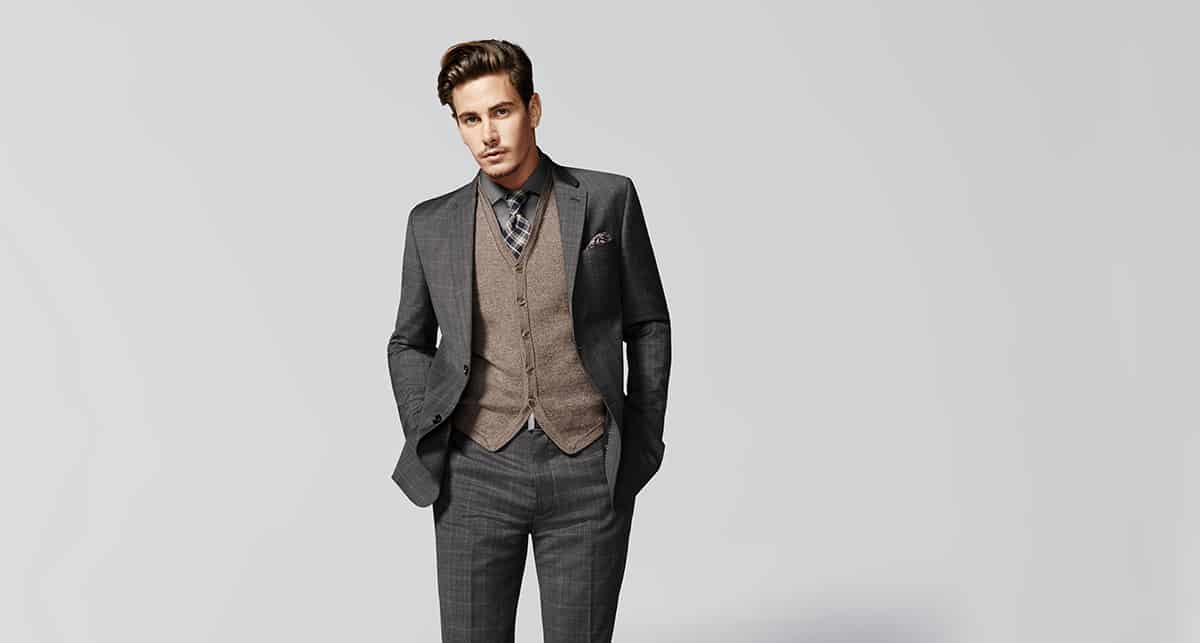 Recognizing the precarious state of the current fashion industry business model (wholesaler to retailer to consumer), many suit makers have already begun re-engineering their futures, concentrating on speed to market, on replenishment programs for fashion goods (rather than just basics), and, in many cases, on "direct to consumer" selling. Here, we speak with a random sampling of tailored clothing makers to ascertain what's hot (fashion), what's not (basics), and how companies are restructuring their business models to prepare for the future.
Says David Schuster, national sales manager at Trybus Group (Ibiza and Flynt), "We've been working with our customers, suppliers and factories to service the retailer in a faster and more efficient manner. We are currently in the process of building a 150,000-square-foot, state-of-the-art distribution facility to accommodate the growing needs of our customers and end consumers."
Schuster relates that "semi-constructed" sportcoats are driving sales as retailers at all price levels try to gain market share in this category. "We're also seeing many retailers expand their opening price suits and suit separates.  And we're having success with slim fashion separates: dressing up is on trend with young consumers."
Advertisement
Ron Wurtzburger at Peerless notes that separates continue strong, that Tallia Orange business is a home run and that TailoRED, his relatively new made-to-measure program using luxury fabrics ($225-300 cost for $600-$900 retails) is growing nicely. "The old way of doing business is over," Wurtzburger insists. "Watch out for more at-once capsule collections at fashion shows for instant gratification. Watch out for new brands (we've got several in the works) and new ways of doing business that we haven't even dreamed of yet."
Arnold Silverstone, creative director at Samuelsohn and Hickey Freeman, is one of those dreamers. Among Samuelsohn's innovations for select retailers: a life-size digital screen that shows customers how a MTM suit will look in a select fabric with select details of the customer's choice.
Silverstone has reason to be optimistic: after only three seasons under new ownership, Samuelsohn sales in existing accounts has more than doubled. "I think a lot of the current problem at retail in the U.S. is election uncertainty and the strong dollar causing a drop in tourist business in New York and other cities. So merchants are being cautious when they should be innovating. (One of Silverstone's good ideas: Instead of boring trunk shows, brands should partner with their key retail accounts and a local gym—e.g. Soul Cycle or Equinox—to showcase guys cycling in performance suits!)
Advertisement
And speaking of performance, Michael Parker at Kenneth Cole/Lanier is most excited about the launch of a new performance series called Techni-Cole, available in suits, sportcoats, suit separates and dress pants. "It's exceeded retail sales expectations. The product is designed to be worn as tailored fit, with a silhouette closer to the body than ever before, all the while performing with ease and movement. We see growth opportunities fueled by our ability to now offer a full array of patterns and designs for a true fashion consumer." Other successes, says Parker, include hybrid knit sportcoats and coordinated softly tailored pants, both of which resonate with young-minded shoppers.
At Blujacket, Christian Brandonisio maintains that fall '16, Blujacket's entry into the US market, has been surprisingly strong. "Sportcoats ranging from $395-$495, all made from the best Biella piece goods, have been great for us. Also, trim fit is increasingly important thanks to our stock program that comprises both classic and trim-fit suits, sportcoats and tuxedos.  Many of our specialty stores placed in-season reorders."
To improve clothing business in the stores, Brandonisio suggests retailers avoid duplication.  "Sometimes too many similar options on the floor across different brands can confuse customers. Less is often more; retailers should take some chances with new vendors and new ideas!"
Stewart Golden from Tailorbyrd is excited about 15 percent weekly sell-throughs on his relaxed fit sportcoats in fabulous fabrics retailing from $149 to $349. (New double-faced wools go up to $399.) "These styles bridge the gap between sportswear and clothing, and are best merchandised on four-ways and face-outs to showcase the colors and patterns, rather than just a sea of sleeves. They've been selling really well because of the fit. Plus they work either with jeans and a t-shirt or with dress pants and a tie."
Advertisement
Warwick Jones at Coppley Apparel, makers of both off-the-rack and made-to-measure clothing in Canada, has seen significant interest from consumers with regard to detailing. "Today the inside of the coat is as important as the exterior. Fancy linings and themed linings are an important part in the decision making of the purchaser. Even details like creativity in button hole stitching proves to be important to the consumer to personalize the finished product." Looking to 2017, Coppley is launching a program targeting the young professional market, ages 25 to 35. Says Jones, "This involves both pricepoint and fit, with 8-inch drop coats particularly important."
Ali Khatami from Nikky reports that recent business has been clearly focused on tasty patterned sportcoats (retailing from $995 to $1395, $395 wholesale). "We are not about basic suits," he maintains. "The stores that do best with our goods are cultivating a business in better fashion, be it off the rack or made to measure. It's only October and several have already reordered twice from our in-stock program. They realize it's not about price: cheap does not guarantee sales. And they realize that that most of their big brands are more competitors than suppliers."
A great suggestion from Khatami: "As wholesalers, we have to help specialty store retailers reach the end user by offering regular content for their websites, social media, etc. You can't just sell them: you have to get to know them, and know their customers. Today more than ever, it has to be a real relationship."
Advertisement
Vince Marrone, CEO of Respektwear, points out that they've already changed their business model to focus on a younger (18-35) customer who loves fast fashion. "Paisley & Gray does virtually no basics: it's all slim-fit fashion at $180 ticket price for the jacket, $90 for the pants." The other model change that's just now going into effect: e-commerce on their website. "We had been holding back but we have a lot of consumers searching for product who can't always find it. Since our direct e-commerce sales will be at full ticket price, our accounts should have no problem with it."
A final positive note from industry analyst Steve Pruitt, who projects small increases this holiday (since last year wasn't great), flat sales through early summer '17 and then a notable pickup for third and fourth quarters of next year. "Up business cycles in retail last five to six years and down cycles last 18 to 24 months. This down cycle might be a bit prolonged due to election uncertainty but come next year, wardrobes will seem tired and guys will want to replenish."
We'll toast to that!
Advertisement