WHY CUSTOM SUITS ARE CATCHING ON WITH CONSUMERS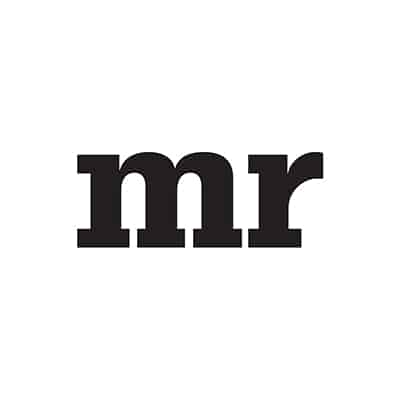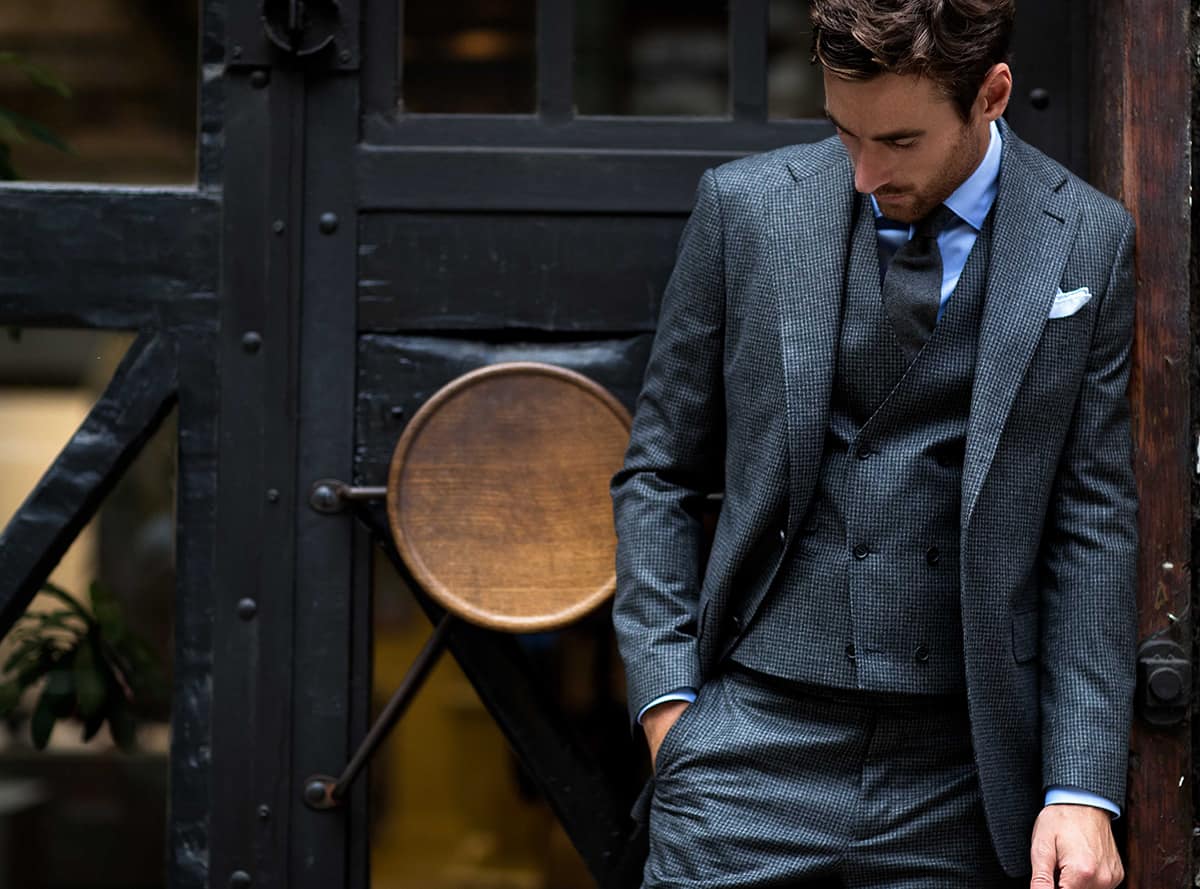 "Have it your way."
That once-famous slogan from Burger King now seems just as applicable to men's clothing – specifically custom clothing. And here, we're not about talking holding the pickles or the lettuce; but adding details or picking fabrics, buttons, linings, lapels – all in the service of creating a suit that not only expresses one's individual style, but literally and figuratively fits the wearer to a T.
While the custom suiting sector remains a small part of the overall tailored clothing industry — perhaps accounting for less than 10 percent of sales according to experts — it continues to grow exponentially each year. The reasons are manifold ranging from more affordable price points (prices now start as low as $600, but can go into the multi-thousands) to the change in how people shop to the increased visibility of custom suits on red carpets, television, and other mass media.
Advertisement
"People go into department stores now and they don't get excited about what they see. Thirty years ago, people were able to go into stores and see great suits and meet great sellers, the clothes fit, and everything worked out. But that's not what happening today, and that's one reason men are far more interested in custom clothes," says Bob Denton, president of Chicago-based Oxxford Clothes, which is celebrating its 100th anniversary this year. "There's just too much sameness in the stores and so custom really resonates."
"When I started off in the business, custom was very secretive, clients were either referred or generational," says Manhattan-based David Reeves, owner of Reeves. "We didn't talk about our celebrity clients or post pictures of our clients online for the world to see. And while there was something nice about this, the wider public is now much more aware of what we do, and because of that, they have become attracted to the benefits of custom clothing."
"There is a great deal of media attention to men getting dressed up today," says Jay Greenfield, who runs the legendary Brooklyn-based Martin Greenfield Clothiers alongside his father and brother Tod. "For example, when I grew up following sports, most of our information about athletes came from newspapers, as opposed to today, when we saw sports legends on screen trading their uniforms right after their game for tailored or custom suits. That's one reason more men definitely have a clear image of what they want in a suit."
Advertisement
The F Word
Fit, everyone agrees, is the most defining factor in the increase in custom business. Custom suits usually require anywhere from 15 to 40 measurements being taken, and can account for the presence of droopy, mismatched shoulders, large midsections and muscular thighs. And as often as not, the cost of altering a ready-to-wear suit to accommodate these body issues is more than the suit itself.
"We're earning a lot of custom business from department store ready-to-wear-customers because men want something they can buy which fits perfectly" says Sam Glaser, vice president of purchasing and operations at Las Vegas clothing emporium Stitched in the Cosmopolitan Hotel.

Our customer has no interest in paying a premium for garments that won't provide the perfect fit and exquisite details," adds Reeves. "They are willing to pay for what they want."
"Fit is everything, and the truth is what you have in your closet probably doesn't really fit," says Matthew Mueller, founder of Knot Standard. "And your clothes are your street sign; it's the first thing people see when they meet you."
"The light, slim fit of most clothing is very unforgiving and makes it difficult to find an off the rack suit that fits properly. The only way to really achieve a well-fitting and comfortable suit is to have one made for you," adds Greenfield.
Advertisement
Suiting Your Personality
Of course, there's more to looking great than the perfectly tapered pant or tightly fit shoulder. What often matters most to men, especially those who choose custom, is the statement that suit makes.
"Today's gentleman are more sartorially empowered and inclined than ever before, and the discerning consumer really wants a garment that is an extension and enhance of their unique personality," says Glaser. "Our male customers really run the gamut. We have a lot of professional athletes; Major League Baseball MVP Bryce Harper has been a huge supporter. But we also have doctors, lawyers, real estate agents, and finance professionals, although I would say, psychologically speaking, we often get the gentlemen who are on the more creative side of their industries, for whom custom suiting is an opportunity to dream out loud."
"Our customer is a mindset, rather than a specific type of person or job profile," adds Reeves. "Whether they are a banker, in tech, or an entertainment professional, the new custom customer is someone who has a real appreciation for craftsmanship and quality, and cannot find what they are looking for off the rack. They are looking for a product that is as unique as they are. Custom is a great way to project confidence in all of life's endeavors."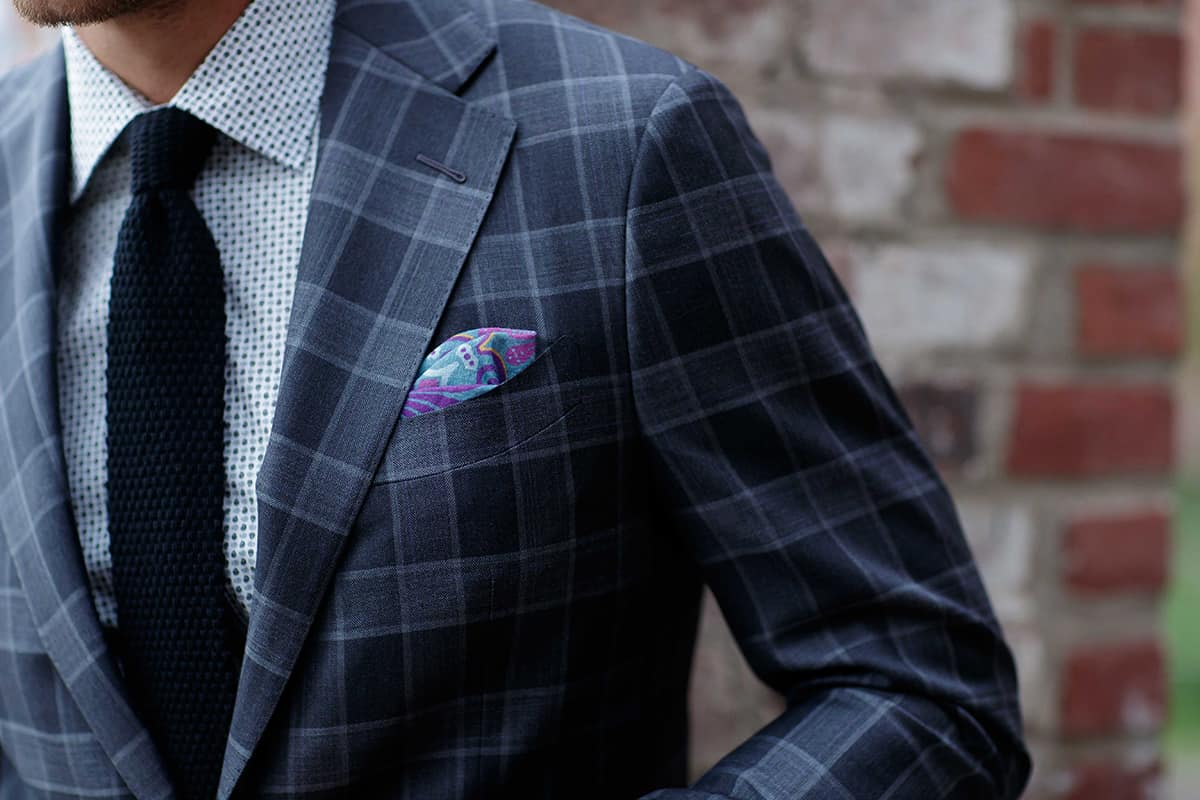 "There are three things I say to every customer who is starting out with us," maintains Mueller. "Is it going to feel better than anything else in your closet? If not, don't buy it. Are you going to be excited every time you wear this piece? Good. And if you're scared a little bit by it, it's exactly what you need to buy. In clothing, like in life, don't be afraid to be an individual."
"By choosing everything about your suit, you really have the opportunity to make a lasting impression, whether you're just going to a business meeting or social function," adds Daniel Karako of Karako Suits, a family-owned group of New York-area stores. "In fact, a lot of millennials are beginning to make the move toward to custom clothing for that reason. Sometimes, they screenshot something they've seen on TV or on social media and bring us the picture, knowing we can make that same kind of suit for them. Plus, they really love the one-on-one experience of spending an hour with someone who is willing to hear about where they want to go with their lives or their clothes."
"The younger customer is very interested in custom –especially the process and the authenticity of the product," says Denton. "By the time I see them at a trunk show, they've been online, they know what they want, and they're basically coming in for the validation."
Advertisement
The Power Of Knowledge
Indeed, one great advantage of working with a custom clothier is the personal guidance and service – something increasingly lacking in even better specialty or department stores. Tom James, one of the leaders in the industry, often sends their highly trained sellers to customers' homes. (The company now does over $500 million in yearly sales, according to CEO Todd Browne). At Stitched, clients can spend time poring over swatches in the luxurious Scotch Locker Lounge overlooking the Strip, where they can sip on specially-stocked, top-of-the-line whiskeys.
Custom clothiers also know the latest trends, such as the best fabrics available, although each business can really vary in its approach. "From our point of view, we like to begin with suits that are very basic and versatile, maybe a solid gray or navy, but in just the right degree of modern fit for each individual," says Greenfield. "We rarely start people off with things like fancy plaids until they have darker pieces that cover the majority of their needs. We ultimately strive to design a wardrobe based on the particular lifestyle of the customer."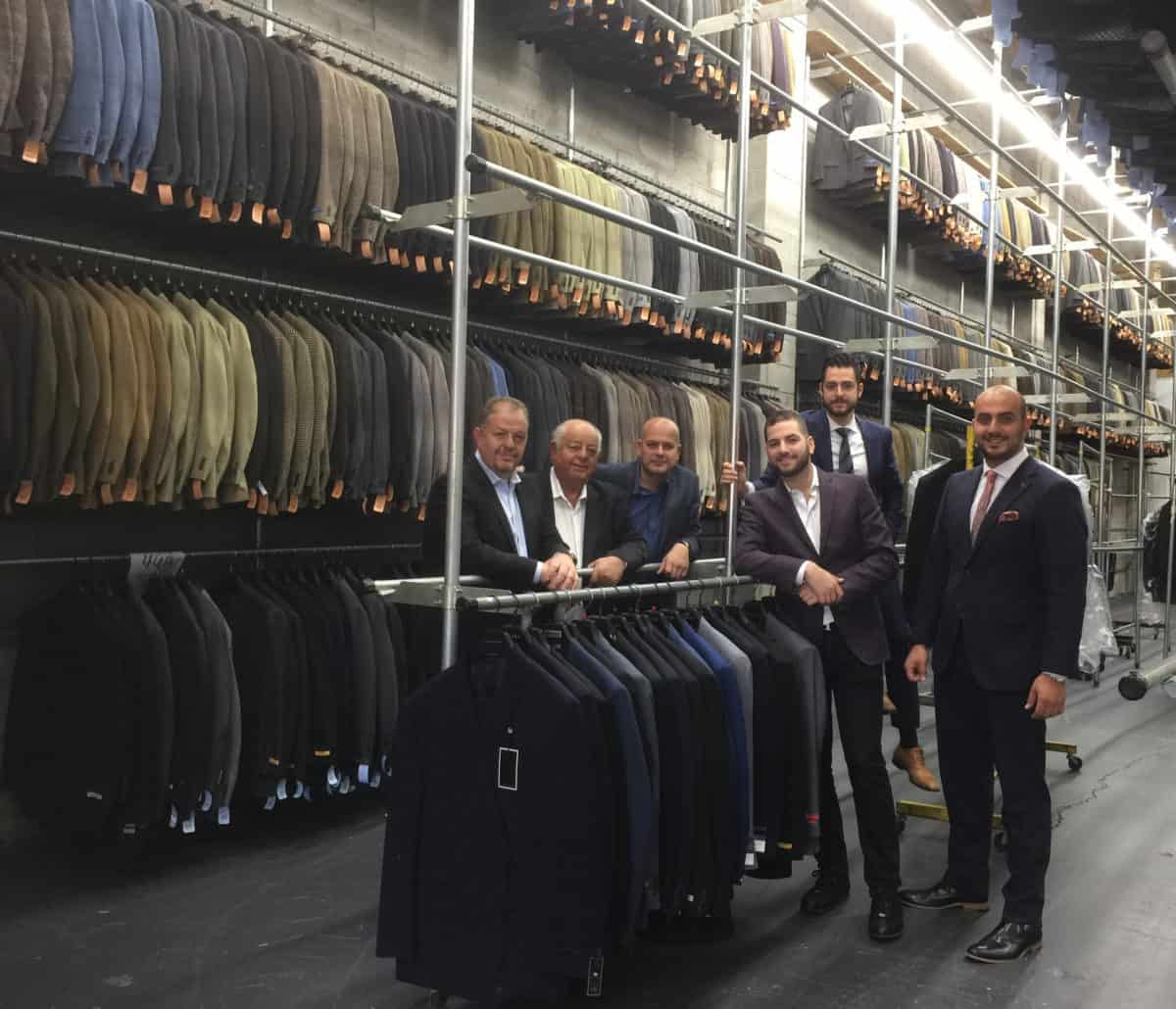 "Many of our customers are more likely to pull the trigger on crazier designs," says Mueller. "We're seeing a lot more interesting combinations, like light blue tuxedos with white satin lapels. On the other hand, we're selling a lot of gray suits, because that's what the mills are delivering. In menswear, not that many people go against the grain, and we do encourage people to keep their wardrobe on the timeless side."
"We're finding the three-button suit is coming back, often with the vest in a contrast color, and younger guys are often choosing bolder patterns like windowpanes or chalkstripes," says Michael Karoka of Karoka Suits. "But the most consistent fabric is a classic navy, and the most common suit is a two-button, single-breasted, notch-lapel."
"I'm using a lot of tweed, because it's easy to wear and maintain; I think it suits (no pun intended) people's modern lifestyle," says Reeves. "You can just throw on a tweed jacket with jeans and a sweater and you'll look presentable, or you can dress it up with classic trousers, a shirt and a tie. On the other end of the spectrum, more refined colors and cloths are very popular with my customer, particularly fabric blends with silk and mohair, and colors like ink blue and light grey that convey subtle sophistication beyond the ordinary."
Advertisement
Continuing The Custom
Whether they're longtime veterans of industry or newer pioneers, people who make their living in custom clothing say they're not only here to stay, they're finding new ways to increase their business.
"I think the custom business will keep growing over the next few years, especially as mass customization makes it possible for most suit customers to be able to afford an entry-level custom suit for the same cost of a comparable quality ready-to-wear suit, with the likelihood that it will fit better," says Greenfield.
"We're not only opening new stores, but we're looking at more creative options to spread the word," says Sean Karako, head buyer at Karako stores. "We find going to things like golf outings and networking events are really working for us." Moreover, Karako, like other companies, are emphasizing the special occasion section of the business, like adding the date, name of couple, and special quote to tuxedos made for weddings.
But the biggest innovation, for better and worse, is technology. The Knot Standard is banking on its recently-introduced virtual reality tool, which allows people to view and create suits, sportcoats and other pieces online. "We're taking the same technology that people have being using in our showrooms and making it available so we can interact with people we haven't even met," says Mueller.

Going one step further, the company is about to launch a design subscription service. "We're going to send you virtually a new piece of clothing we think you need every month, and you can choose to take it as is, tweak it a little, redesign it, and/or use it to make a complete outfit. And you'll have the opportunity to work with our design experts as well," says Mueller. (Once you've made your order, the piece still needs to be made and will take about three weeks.) "I think a lot of other people will soon follow us, and make this type of experience available."
But as technology giveth, it can also taketh away, warns Reeves. "The key to my business is to create something that is unavailable in the ready-to-wear-marketplace. I have no interest in compromising my quality and service, and I will always double down on the luxury element," he says. "But for the large mass-market manufacturers, the sky is the limit as long as they keep an eye on and continue to push technology. The idea that machines can measure people for suits has been around for a long time. I don't think it works so well now, but eventually it will be cracked. Plus I'm sure three-dimensional printing could revolutionize our industries. And perhaps they'll start using drones for delivery. Watch out, the robots are coming!"