MR FASHION: RETURN TO THE OFFICE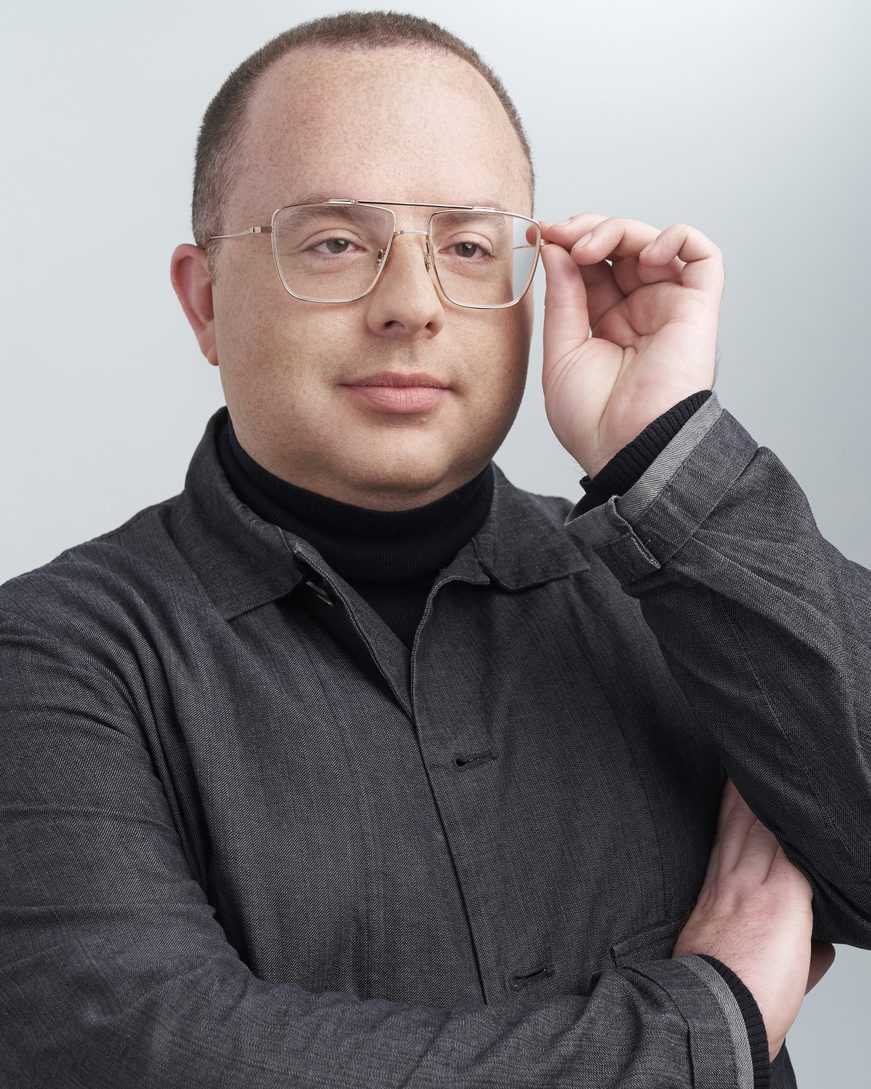 Have you been away from your desk since March 2020? Have you forgotten how to use the copy machine? Have you lost the ability to wear pants with a button closure? Well, you're not alone!
Here, we explore the clothing confusion we all face as we prepare to return to our 9 to 5.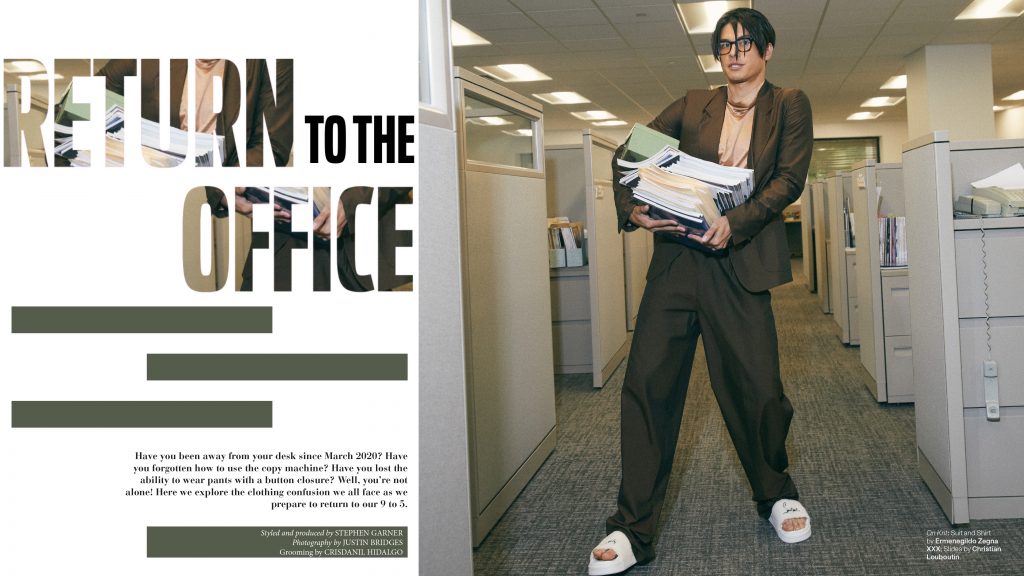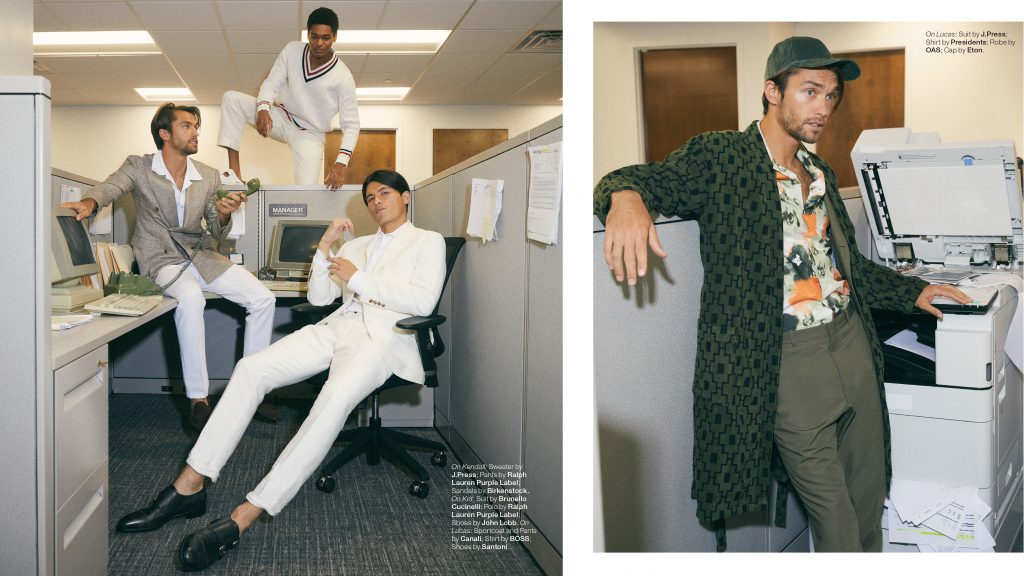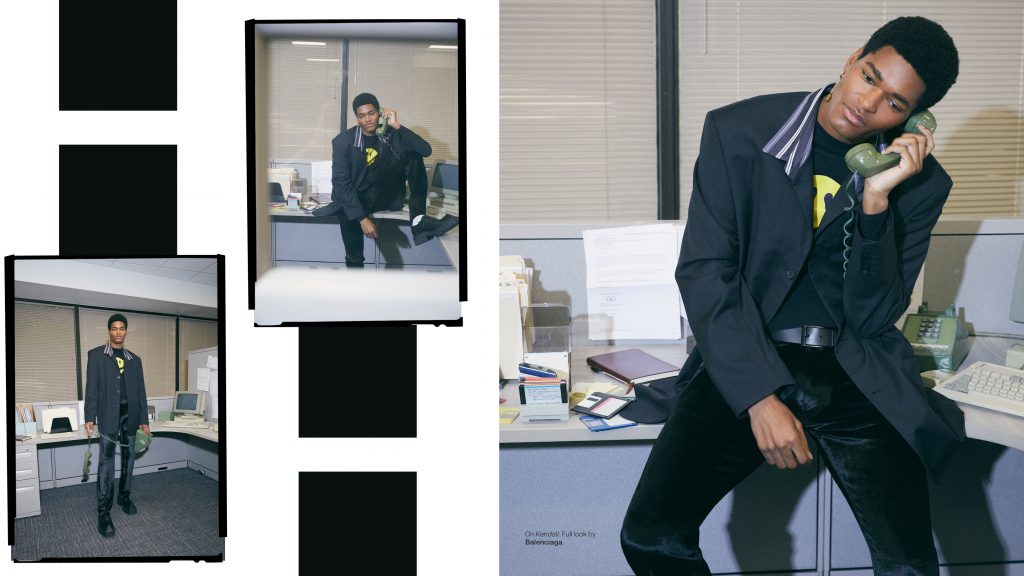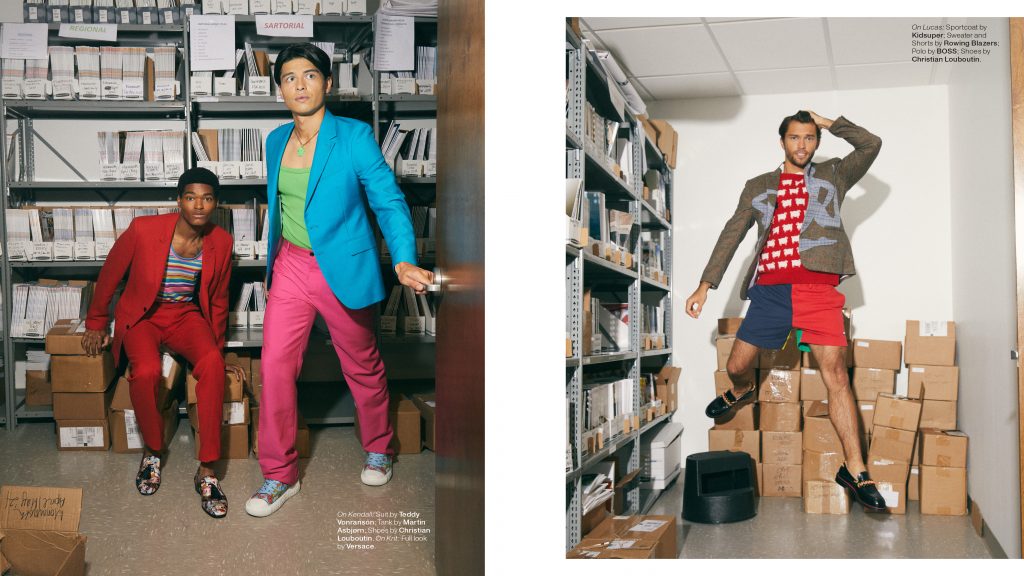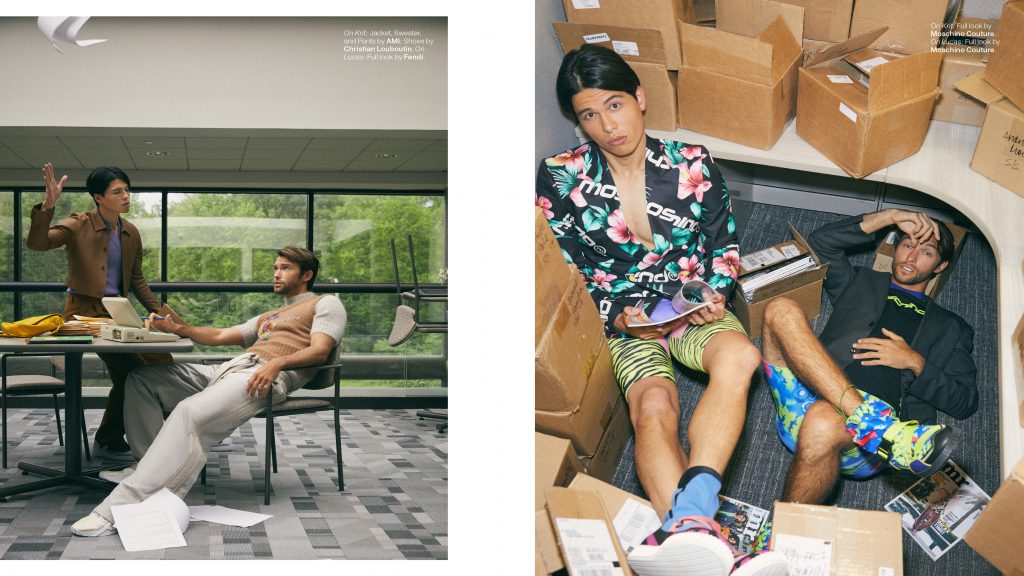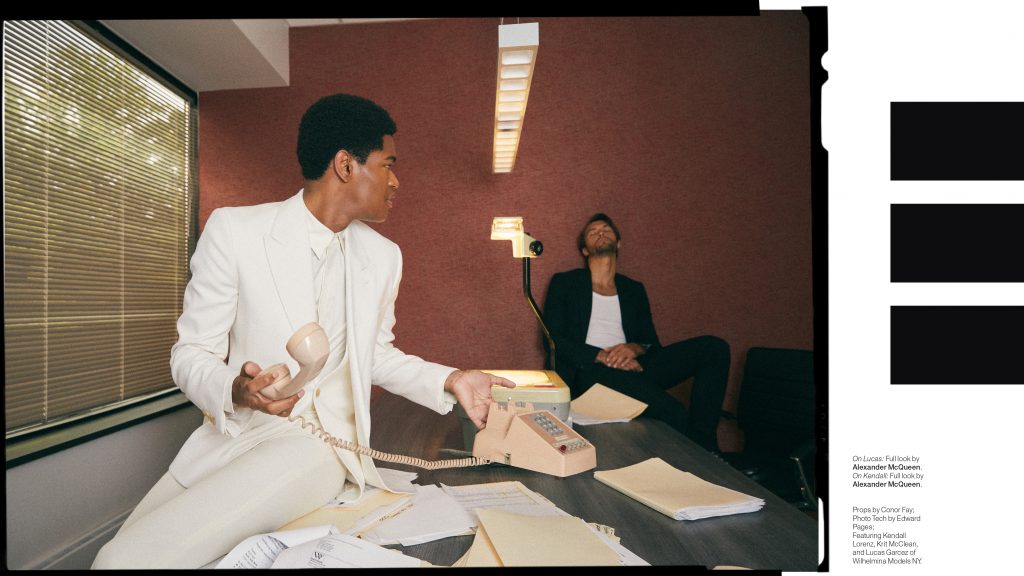 ---
Styled and Produced by Stephen Garner
Photography by Justin Bridges
Grooming by Crisdanil Hidalgo
Props by Conor Fay
Photo Tech by Edward Pages
Featuring Kendall Lorenz, Krit McClean, and Lucas Garcez of Wilhelmina Models