MR PORTER DROPS SECOND MR P. COLLECTION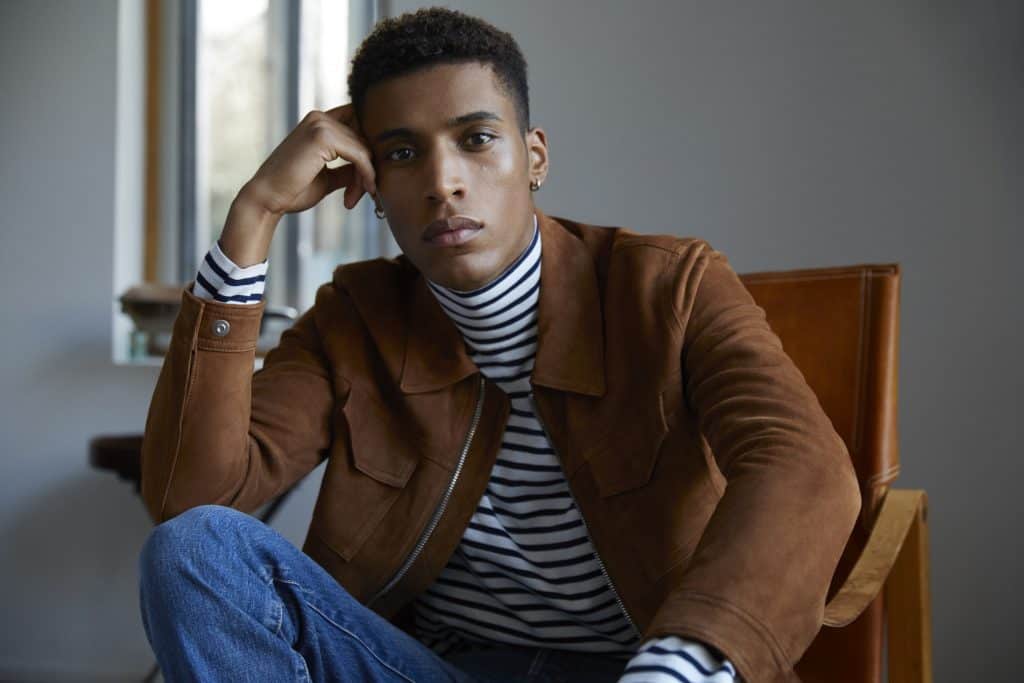 Online menswear retailer Mr Porter has launched its second Mr P. collection. The retailer's first private label brand is back with new spring/summer '18 styles created by a team of in-house designers.
The latest Mr P. collection is inspired by 1960s Los Angeles, and the generation of artists that came to define the era, such as Dennis Hopper, Ed Ruscha, Andy Warhol, and Roy Lichtenstein.
The new Mr P. collection, which retails between $85 and $890, spans 23 items across ready-to-wear. Standout pieces include a suede tan jacket, an M65 khaki field jacket, a cotton camp-collar stripe shirt, mocha cotton herringbone wide-leg chinos and a five-gauge cotton two-tone knit. The majority of the collection is made in Italy, with select items made in Portugal, and the denim and patchwork shirt fabrics in Japan. The 1960s Californian care-free attitude of that time is embodied through relaxed tailoring, laidback sportswear, garment-dyed jerseys and T-shirts and a color palette of washed-out and bleached tones.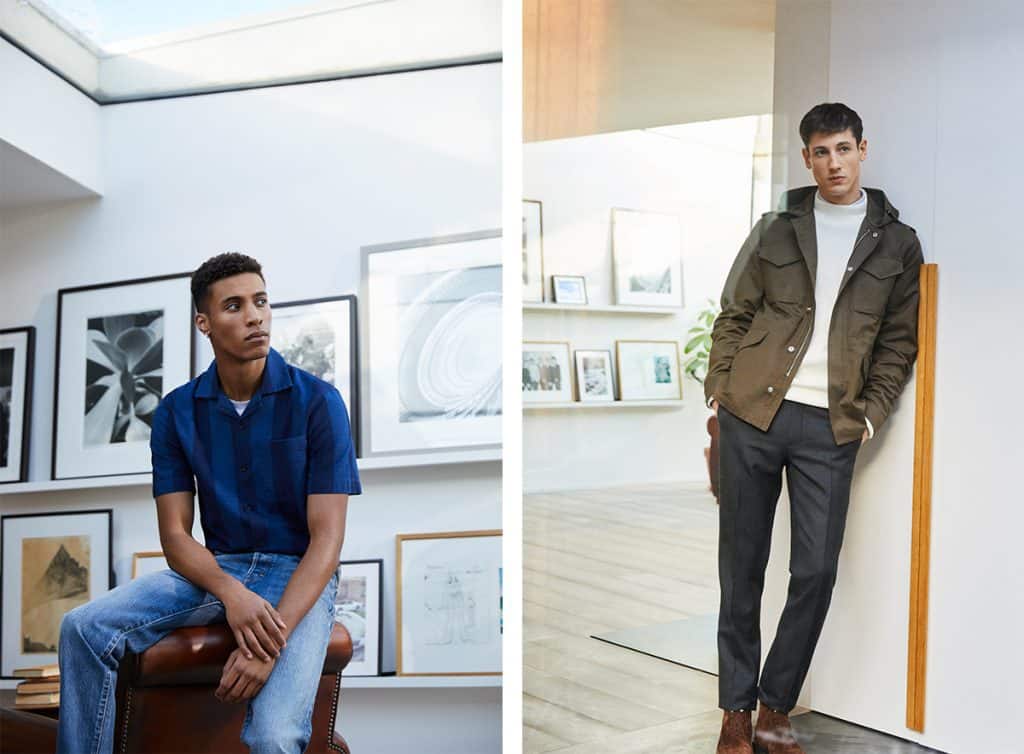 This first spring/summer collection will sit alongside the Mr P. essentials range, which comprises 24 core staples that are available all year round and available here.
"Materials play a key role in this collection, transitioning from winter fabrics such as wool and cashmere in the November launch to lightweight cotton and jersey," said Fiona Firth, buying director at Mr Porter. "Our customers know good quality, so this is paramount in everything we create. The garment-dyed patchwork shirts are woven in Japan using premium-quality cotton, while the five-gauge crew-neck sweater is knitted in 3D piquet for a luxury contemporary effect. This collection offers something inclusive for everyone this spring."
"The second collection fully embodies the 1960s West Coast ambiance with products that give a gentle nod to that era," added Olie Arnold, style director at Mr Porter. "Classic Americana silhouettes are introduced into the range and brought up to date through the fabrics and cut. A wide-leg chino and camp-collar shirt sit alongside a light washed-denim and loopback jersey T-shirt, reminiscent of the iconic outfits worn by great American actors, such as Dennis Hopper and Paul Newman. Mr P.'s 'buy now, wear now' philosophy is reinforced with pieces that can be worn now in the transition to spring. I'm looking forward to seeing how our customers style these new pieces with our essentials range."
Each limited-edition collection will be trend-driven, seasonal and inspired by eras and style icons, past and present. The next Mr P. offering will launch in April with key drops to follow in July, September, and November. Shoes and accessories will be introduced for autumn/winter '18.