MR PORTER LAUNCHES NEW 'KINGSMAN' COLLECTION, OPENS LONDON POP-UP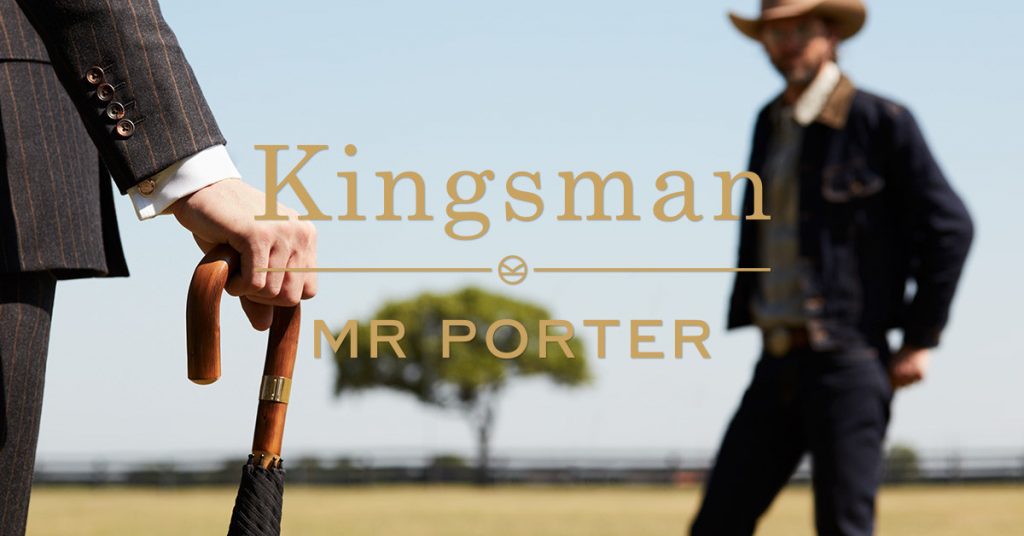 Online men's retailer Mr Porter and acclaimed filmmaker Matthew Vaughn have teamed up to launch a second "costume to collection" collaboration of menswear label Kingsman, developed and inspired by the upcoming 20th Century Fox film Kingsman: The Golden Circle in theaters from September 22.
This is the second "costume to collection" partnership between Mr Porter, Vaughn and award-wining costume designer Arianne Phillips following the successful creation and launch of Kingsman for the original 2015 film Kingsman: The Secret Service.
The Costume to Collection 2.0 line, which is featured throughout the film, launches globally on Mr Porter today, September 7, and includes many of the original Kingsman categories and partner brands. These core pieces include: Kingsman original tailoring; Turnbull & Asser shirting; Cutler and Gross eyewear; George Cleverley shoes; Drake's ties and pocket squares; Mackintosh outerwear; Swaine Adeney Brigg umbrellas; Conway Stewart writing instruments; and Deakin & Francis cufflinks and small accessories.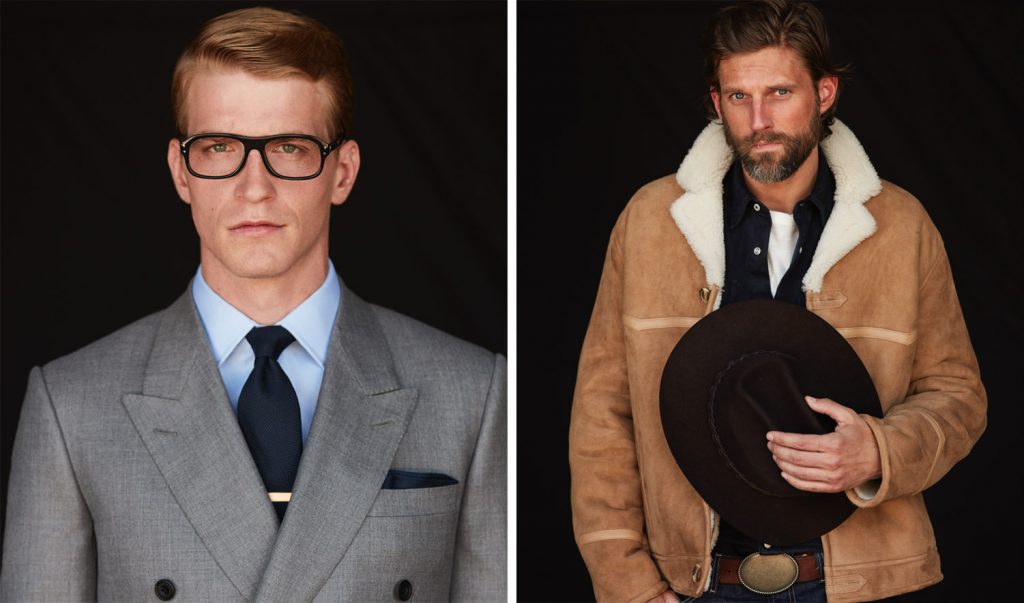 Similarly, with the introduction of new characters and plots lines in Kingsman: The Golden Circle, Mr Porter will launch with a new set of "costume to collection" pieces and partner brands: Tag Heuer timepieces; Adidas sneakers; Hunter Boots wellingtons; Stetson hats; Golden Bear varsity jackets; Jean Shop denim and western shirting; Mister Freedom outerwear; Rocky Mountain Featherbed winter jackets; Todd Snyder sweatshirts and pant; Higgs & Crick glass decanters; and The Perfumer's Story by Azzi Glasser fragrance.
The inspiration for the collections come from the sartorial details within the two film's scripts – in Kingsman: The Golden Circle, a traditional smoking jacket is updated in an orange velvet, along with a modernized take on Western shirts from both Turnbull & Asser and Jean Shop. In Kingsman: The Secret Service and Kingsman: The Golden Circle, the clothing is as integral to the world of the characters as the cars and the gadgets. Vaughn, through the support of Phillips and Mr Porter, continues to build upon a product range that is both a distinctive part of his film's language and an easily translatable collection for the modern gentleman.
Notably since launch, Kingsman has become one of Mr Porter's top selling luxury brands. This latest "costume to collection" range of Kingsman is the seventh commercial season since debuting in January 2015.
"Kingsman has become one of Mr Porter's top performing luxury brands, seven fashion seasons into its development and launch, and it sits naturally alongside the caliber of our 400-plus designer and lifestyle brands," said Toby Bateman, managing director of Mr Porter. "We couldn't have imagined its blockbuster success, and we're thrilled to be working with Matthew Vaughn and Arianne Phillips again on an even more diverse, and wearable collection for Kingsman: The Golden Circle, available exclusively on Mr Porter."
"After watching Risky Business as a teenager, all I wanted was a pair of Wayfarer sunglasses – then Top Gun came along and it had to be the aviators," added Vaughn. "The power of film to set trends is immense and Kingsman was the perfect opportunity to create my own label inspired by a movie. But it could only work if I had the right partner to help launch the Kingsman collection, and Mr Porter was the obvious choice."
Mr Porter will also open the world's first Kingsman shop in London on Friday, September 8, housed within 300-year-old wine merchant Berry Bros. & Rudd. The standalone shop at Berry Bros. & Rudd plays an integral setting within the plot of Kingsman: The Golden Circle, where customers and fans can shop the collection in a physical retail space, and enter a Kingsman setting, plucked straight from the new film.
A shop opening event will be held in London tonight, September 7; and in NYC on the same night, Mr Porter will also host an exclusive screening of Arianne Phillips: Dressing The Part, a Mr Porter documentary film celebrating the work of the award-winning costume designer and stylist.