MR PORTER TO RELEASE EXCLUSIVE VISVIM COLLAB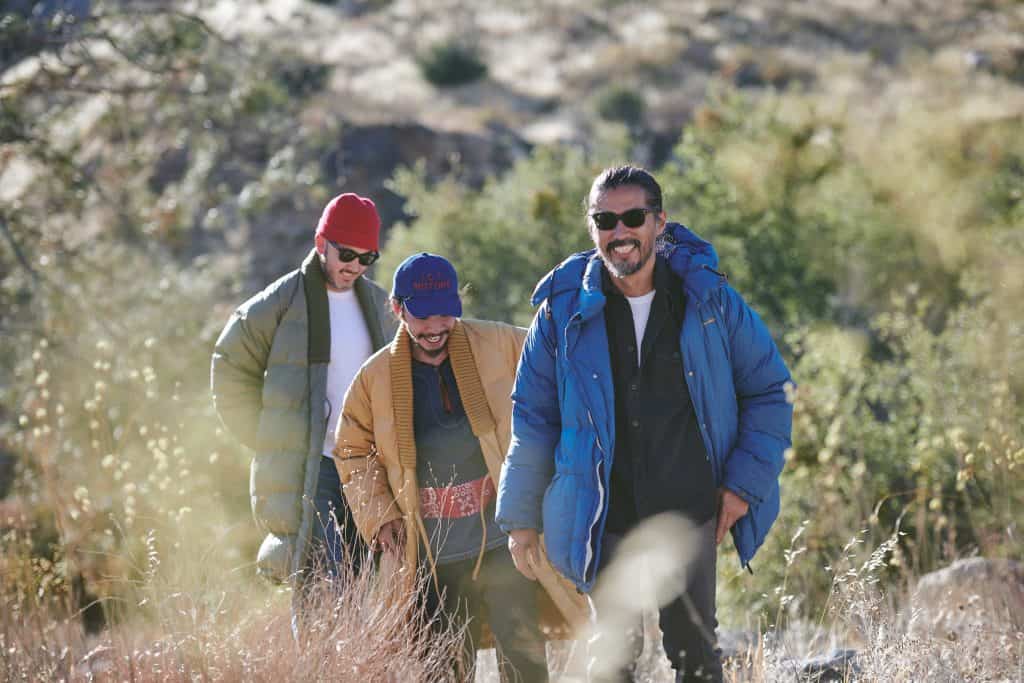 Mr Porter has teamed up with Japanese brand Visvim to launch a capsule collection exclusive to the online luxury retailer.
Beginning November 7, Mr Porter will debut a 28-piece collection inspired by the outdoors, California National Parks, and the history and counter-culture style of the Yosemite Valley Camp 4 rock climbers of the late 1950s and 60s. Visvim designer and founder Hiroki Nakamura, whose designs are influenced by global travel, in particular classic Americana and Native American references, has recently made California his home. The collection both pays tribute to his perspective of the great outdoors in his new home state and the majestic spirit of the outdoorsmen from the 1950s and 60s.
Translated into 25 signature Visvim ready-to-wear pieces, one bag and three pairs of footwear, the collection features standout pieces such as the Social Sculpture 01 Slim Damaged-18 distressed denim jean with custom hand finished details; the SS 101 JKT Damaged (N.D. Border) distressed denim jacket, yoke paneled with a softly spun uneven gara-bou yarn woven and natural dyed into a blanket fabric; a navy Dugout Shirt made from a custom moleskin with a letter V appliqué on the chest; a light blue Uneven-Dye Selmer Long Cardigan with a California bear on the back; a SS Border Tunic P.O. shirt with pre 1980s vintage American bandana details; a blue Kodiak Down Jacket, and olive Yukata Down Coat both filled with a lightweight Polish Goose Down fill and a patchwork Insulator Down Vest made from a series of custom developed fabrics, reminiscent of old sleeping bags.
Key accessories include a brown Suede-Trimmed Cordura 20L Backpack, navy Christo sandals and brown leather Serra boots.
To celebrate the partnership, Mr Porter will launch an integrated global marketing and content campaign, across its social media, email, website and app platforms, culminating in a Mr Porter x Visvim hero story in The Journal on November 8 and an event in Los Angeles on November 7. The collection is available exclusively online at Mr Porter and will be on display at Visvim Exposition in downtown Los Angeles from November 7-21.
"We are thrilled to bring Hiroki Nakamura's eclectic vision and design to Mr Porter," said Daniel Todd, senior buyer at Mr Porter. "The campers of Yosemite in the 1960s provided unique inspiration for the campaign and content, allowing us to bring the Visvim capsule to life."
"We have always appreciated the support Mr Porter has given to Visvim and this capsule collection was a great opportunity for all of us to further explore the possibilities of our partnership," added Nakamura. "I hope everybody enjoys the product from this collaboration."