MR REMEMBERS CLOTHING PIONEER JACK TRYBUS, JR.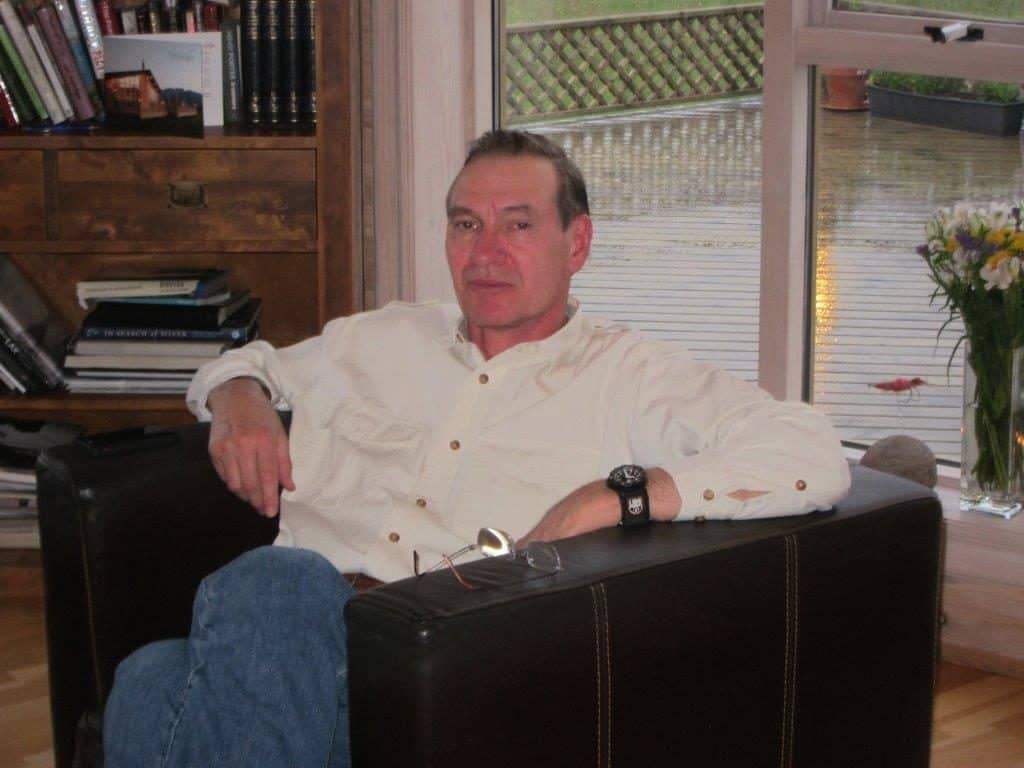 John Joseph (Jack) Trybus, Jr., the co-founder and owner of the Trybus Group, passed away on September 1 due to complications of ALS. He was 66 years.
Established in 1972, Trybus Group began with a vision to be a different kind apparel company, dedicated to the belief that quality clothing that fits extraordinarily well is not a luxury – but a necessity. It currently owns the clothing labels Ibiza/Azure, Flynt and Q by Flynt, and licenses the Savile Row Company and Steve Harvey brands.
A native of Michigan, Trybus graduated from the Fashion Institute in New York City, and worked as a production engineer for London Town Manufacturing Company (London Fog) and chief industrial engineer for Silton Brothers of California in the earlier days of his career. He was a resident of Cedar Hill, Texas and was an adventurous traveler, enjoying hunting, scuba diving, snow skiing and fly fishing.
In 1985, Trybus went to China and set up a joint venture with a Chinese and Korean company, and in 1998, they set up a factory in Mongolia. Earlier this year, he helped Trybus create a 200,000 square-foot distribution center in DeSoto, Texas, and this past summer, the company signed a Memorandum of Understanding with the Ethiopian Investment Commission to establish a manufacturing facility in Komblocha Industrial Zone, Ethiopia that will allow the company to occupy a 100,000 square-foot building there.
"Jack was not only my brother but my best friend and business partner for over 30 years," says Gary Trybus, president of the Trybus Group. "I will deeply miss Jack, but we will continue to follow his vision of excellence in quality and service for the future at Trybus."
"Jack displayed a passion to live life to its fullest every day. His passion for life and its enjoyment was matched only by his love of family and passion for the business.  It is the latter, our business together, that afforded me the opportunity to get to know Jack," says James Starke, SVP, Sr GMM, Men's/Children's at JC Penney. "He was the consummate partner, always challenging, but with a perspective that saw both sides of the table.  He and his company are true partners in the business and his presence will be missed, although his spirit will live on."
Survivors include his wife of 46 years, Connie Rose Trybus; his daughter, Jacqueline Lednicky, and husband Jason; his daughter, Dawn Barber;  grandchildren, Roman, Lucy, Carson and Violet; and his brothers Greg Trybus and wife Krissi, Gary Trybus and wife Joyce, Alan Trybus, and Brian Trybus and wife Tracy.
Memorial donations may be made to the ALS Association, Gift Processing Center, P.O. Box 37022, Boone, IA 50037-0022.