MR. SID TEAMS UP WITH ALPS & METERS TO CELEBRATE MASSACHUSETTS BRANDS
Luxury alpine sportswear label Alps & Meters has partnered with menswear retailer Mr. Sid of Newton and Boston to showcase brands and products designed in Massachusetts. Taking place at Mr. Sid's Newton, MA store located at 1211 Centre Street on Saturday, December 2 from 9 am – 6 pm, the event will play host to a group of local luxury brands including Alps & Meters, Frank Clegg, Alden Shoes, and Randolph Engineering.
The event will be a smart and festive affair with product available for purchase, while guests sip signature autumn cocktails, and enjoy hors d'oeuvres provided by Moody's Delicatessen and Provisions.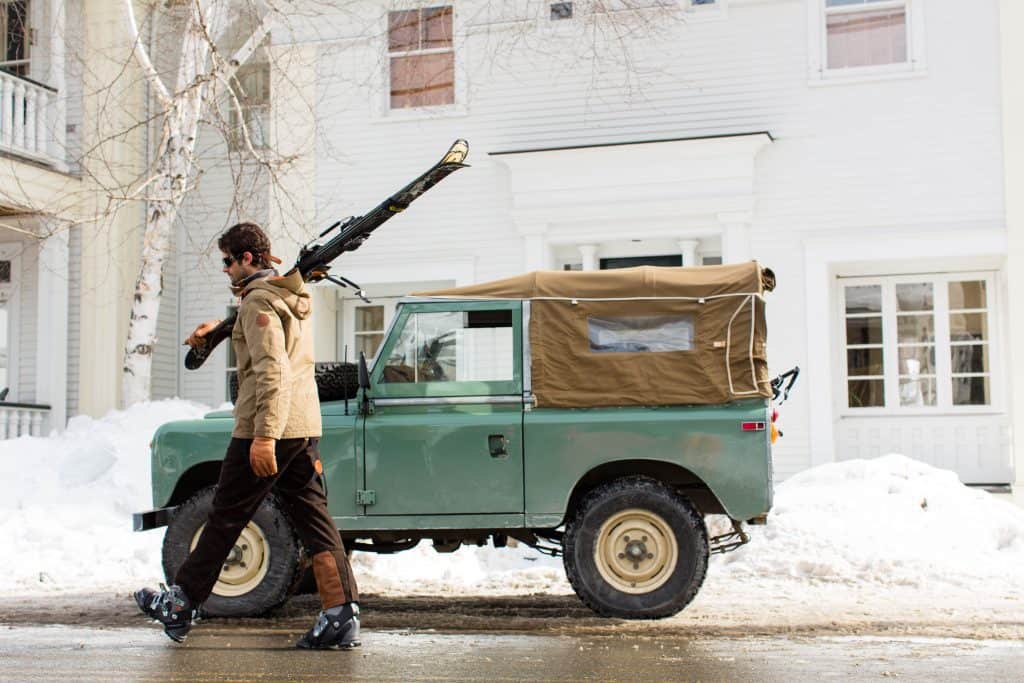 "As a timeless, family-owned purveyor of proper menswear, Mr. Sid is proud to partner with Alps & Meters, Frank Clegg, Alden Shoes, and Randolph Engineering in a celebration of brands and products crafted in Massachusetts," said Andrew Oman, executive director of Mr. Sid. "Each participating brand holds a deep dedication to richly designed and top quality goods that appeal to Mr. Sids' fashionable and highly discerning guests. December 2nd will be a wonderful event and we invite existing patrons and new customers to our Newton, MA location to learn more about our storied menswear shop as well as the participating partner brands that have much to offer in terms of exceptional products across the spectrum of alpine sportswear, leather works, footwear, and eyewear."
"Since inception, our objective has been to uphold the classic traditions of alpine sports. At Alps & Meter, we are dedicated to providing first-class service and handsome garments to the gentleman skier and alpine enthusiast. Like our partner brands, an inspiration for products, the ethos of our young company, and our traditional values are born in New England," added Alps & Meters founder and CEO Louis Joseph, former global director of strategy and innovation at Puma SE. "Mr. Sid is an iconic menswear shop with a 50 year history and dedication to first class goods and high touch customer service. Alps & Meters is grateful to owners Barry and Stuart Seigel, as well as executive director Andrew Oman, for their generous hospitality in supporting and showcasing this unique group of Massachusetts-crafted brands."