MR. TURK DESIGNER JONATHAN SKOW DIES AT 55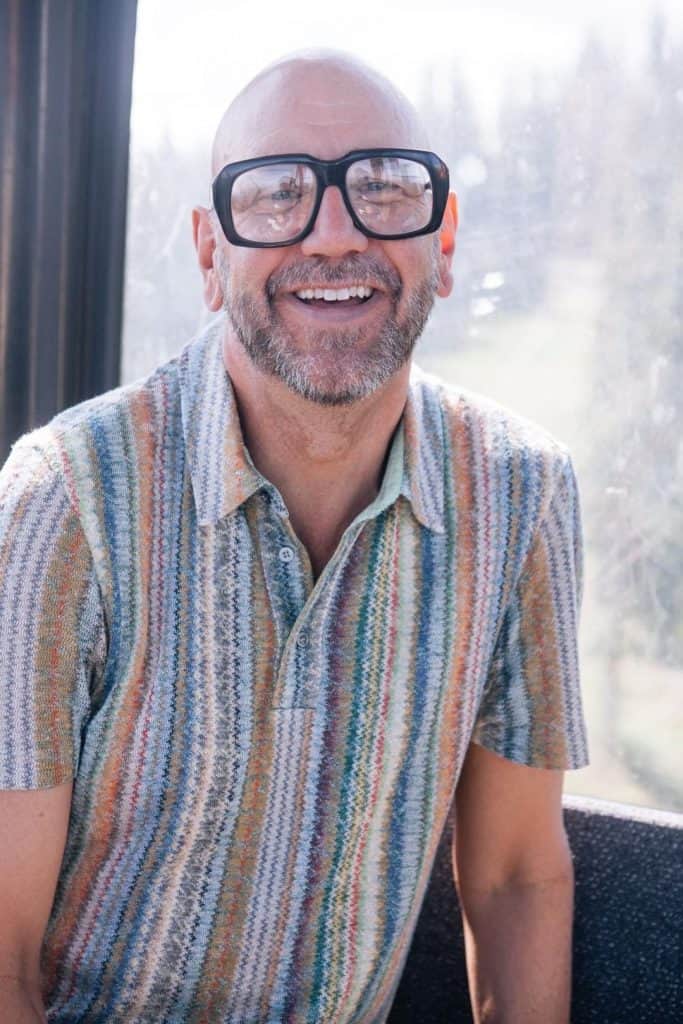 UPDATED: Jonathan Skow, the fashion designer behind menswear label Mr. Turk, died Friday, October 12 at Cedars-Sinai Medical Center in Los Angeles. He was doing what he loved, bodysurfing in the ocean, when he suffered a devastating spinal cord injury on Labor Day in Hawaii. He dealt boldly and bravely with the severity of his injury. The accident was preceded by "an extraordinary life," in his own words. He was 55.
The quintessential bon vivant, his generosity, infectious zest for life, boisterous laugh, wit and bold glasses were signature trademarks. The world loved his exuberance and positive outlook, as he lit up spirits and shared his joy abundantly. His friends galore adored him.
Jonathan was born to Harold and Barbara Skow in Seattle, WA on December 22, 1962, and his childhood was spent in Horizon View and on Lake Sammamish. At the University of Washington, he met his wife of 33 years and kindred spirit, Trina Turk, in a textile science class.
Jonathan and Trina migrated to Los Angeles in 1985 to pursue their stylish dreams. He was a fashion stylist for 12 years, then transitioned to freelance fashion and advertising photography. In 2008 he began to devote all of his time to their apparel company, Trina Turk. The dapper style of the Mr Turk menswear collection was created by Jonathan.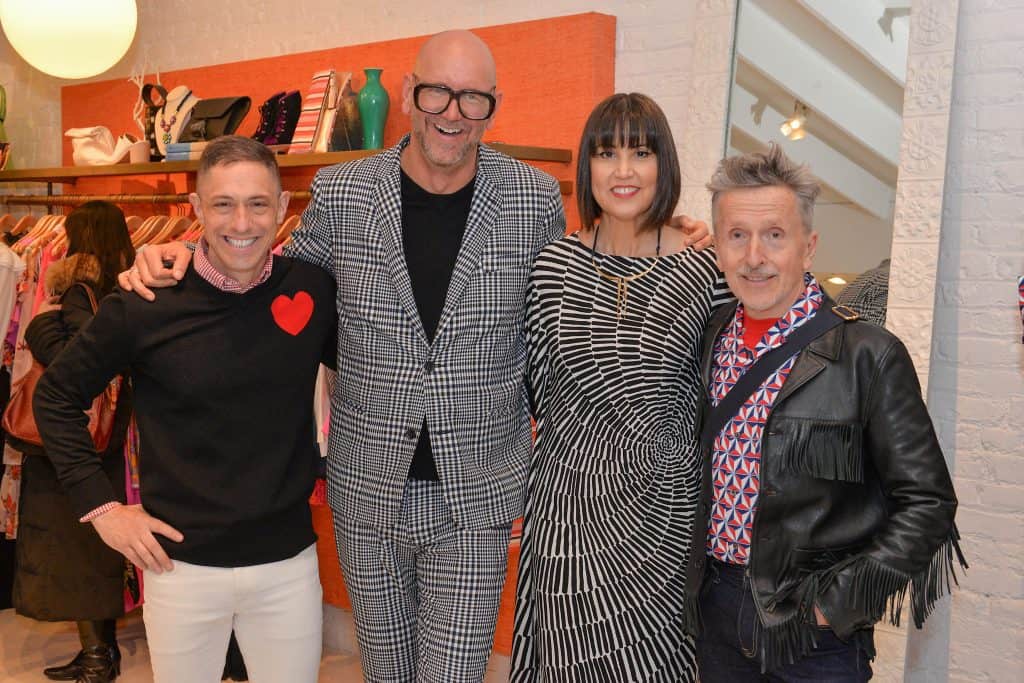 A true design visionary, in addition to photography and clothing design, Jonathan was also an open water swimmer, restorer of historic homes, architecture aficionado, amateur landscape designer, philanthropist, beekeeper, chef, and life-of-the-party, entertaining his entourages in Los Feliz and Palm Springs. His creativity and spirit were wild, free and spontaneous.
Jonathan has always loved the ocean and was an enthusiastic member of the West Hollywood Aquatics (WH2O) Masters swimming club.
Described by many as a powerful force of nature, his final exit was accompanied by an epic thunder and lightning storm over Los Angeles.
Tom Speight, CEO of 2(X)IST – a brand that has collaborated with Mr. Turk for holiday and spring – was reached via email on vacation in Italy. He tells MR: "The 2(X)IST family was saddened to learn of the passing of Jonathan Skow. We offer our most sincere condolences to Trina and everyone whose lives were touched by him."
"We were industry friends and worked together quite a bit over the years," says industry veteran Michael Macko. "We actually spoke recently about doing some more stuff together. I am shocked that this accident happened a few weeks ago and he was paralyzed, I hadn't heard anything about it until more recently. It's very sad."
Adds long-time collaborator and photographer, Wadley: "It's very sad. I am a little lost for words, I kind of don't know what to say. I swam with him, shot photos of him, worked with him, and even harvested honey with Jonathan for so many years. I'm not even sure what words could even begin to describe him. He meant so much to me and he taught me so many things. He'll be missed."
He is survived by his wife Trina, mother Barbara, brother Nathan (Luanne). He is preceded in death by his father Harold.
A Celebration of Life will take place at a future date. In lieu of flowers, memorial contributions can be made to LA Conservancy laconservancy.org; Palm Springs Modern Committee psmodcom.org; Palm Springs Art Museum Architecture and Design Center psmuseum.org; LACMA Decorative Arts and Design Acquisition Committee (DA2) lacma.org/DA2; the Trident Swim Foundation tridentswimfoundation.org; or ActBlue candidates secure.actblue.com.