MRQ: TARIFA AND COMPANY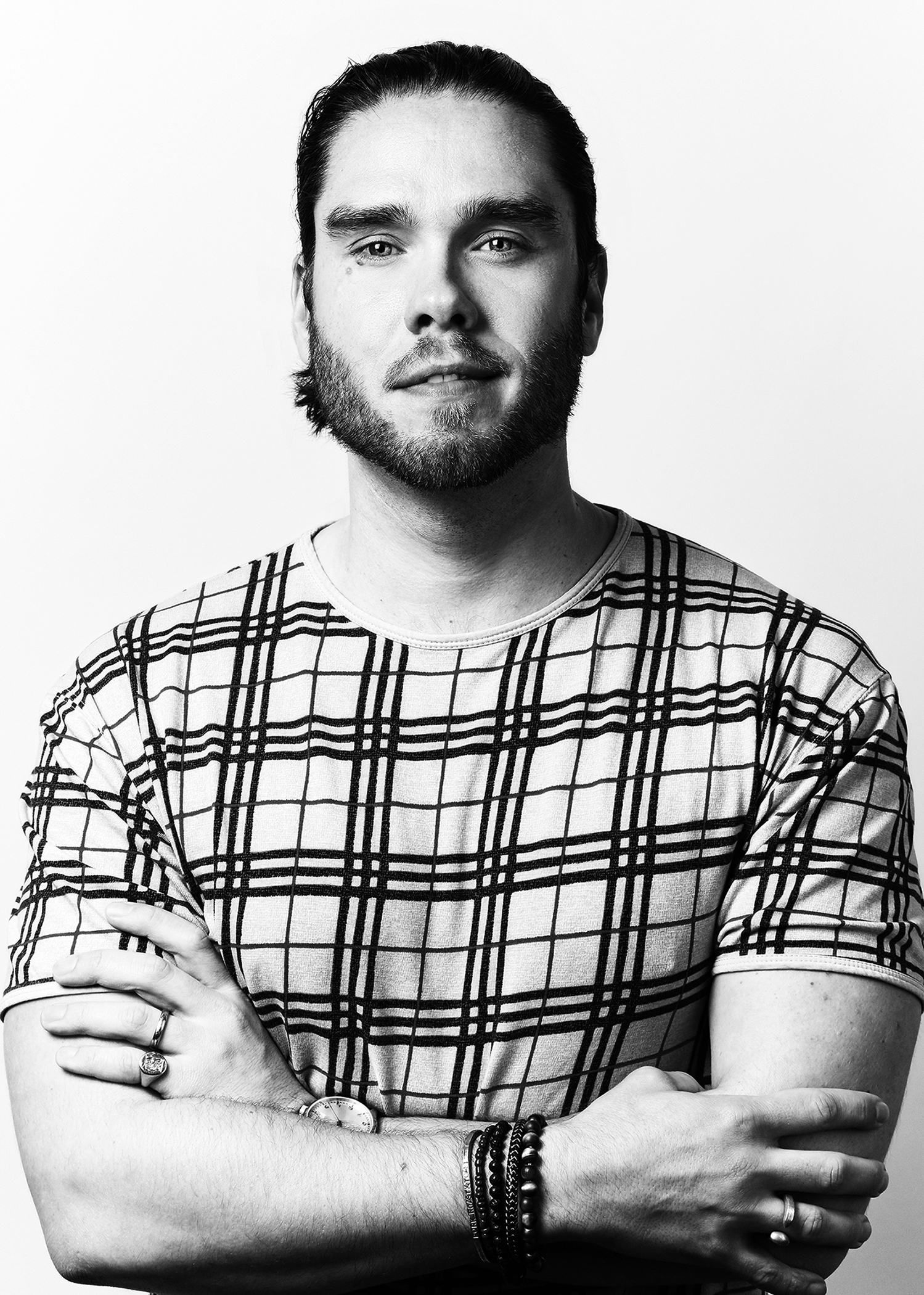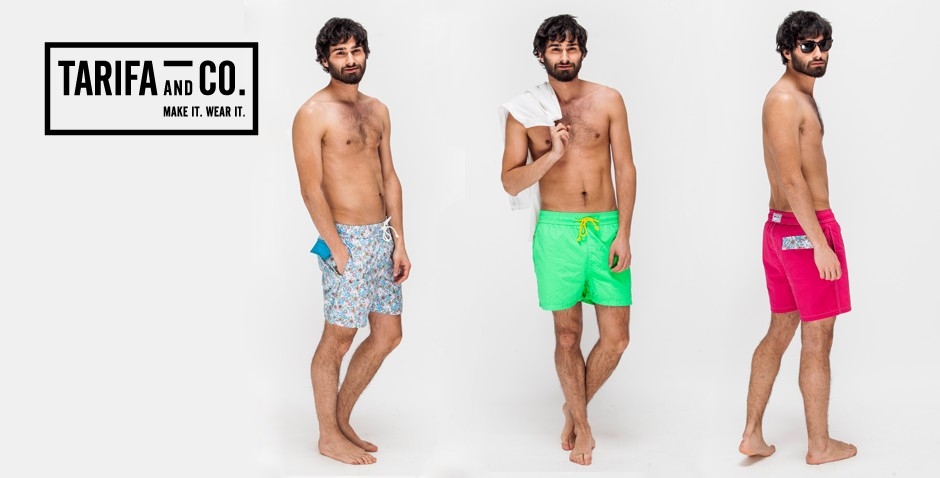 Historically, men's swimwear hasn't had a lot of attention; until a few years ago, it would be surprising if someone could name more than a handful of dedicated men's swimwear brands. Perhaps because in major metropolises, men don't swim so much. But as the world shrinks and more people are able to get away to far flung beaches and seaside resorts, men's swim is seemingly on the up.
With online platforms to customize almost anything from sneakers to suiting, founders of custom swimwear site Tarifa and Company saw a new opportunity to make a splash. So far, it seems like the brand is doing swimmingly, and will continue to ride this swimwear wave. We caught up with co-founder Iñigo Amoribieta to discuss.
How did you come up with idea? Did you see a niche that wasn't filled?
Yes, men's premium swim trunks are a niche that historically has received very little attention which is surprising for a piece of clothing one wears with few other clothes on! We started looking at this market, saw its potential for growth and started researching the few brands dedicated to swim trunks. The eureka moment came when we realized that most of the brands use a quick drying fabric, polyamide, specific to men's swim trunks, which is mostly sourced in Spain. Turns out there is a lot of tradition in Spain around swimsuits for men and its fabrics, but no strong Spanish brands. Armed with this input we knew we wanted to serve this market, but thinking about the elements of a premium product: fit, fabric, design, we also noticed that this last element was lacking the customer's voice. There are few luxuries in textiles than having a product done with the finest materials, done for you. Looking at the market again, we saw nobody that made customization its singular, defining aspect. There are many things you think about when a beach comes to mind: fun, sun, relaxing times… and freedom. With Tarifa, we wanted to build a brand that encompassed all these elements, and customization allows for all of them.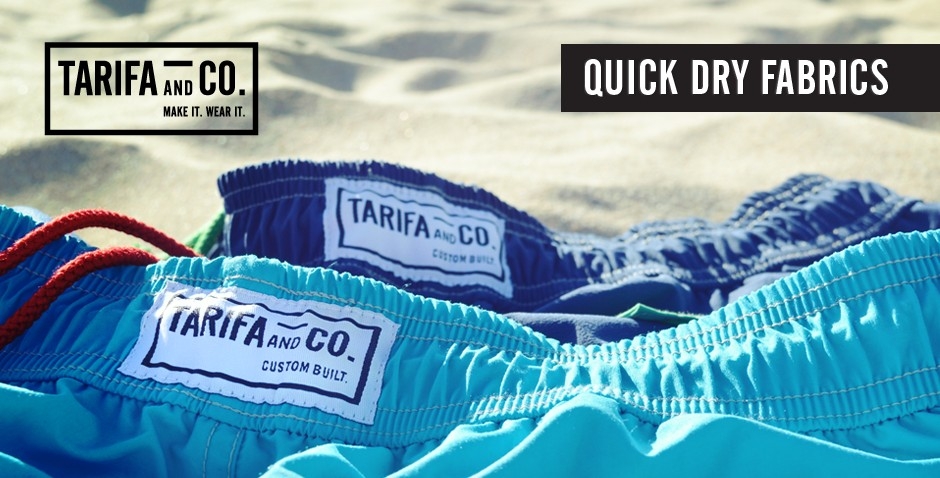 Any other benefits to producing swimwear rather than say, sweaters?
Beyond the reasons we've already talked about, there were also more "logical" ones: it is a product that's easy to size and fit over the Internet (all our sales are online), it travels well (it's small and light), and it was a product that allowed the intersection of technology and fashion to meet in a unique and fun way. Just like us! One of the disadvantages one has with other Internet product is the difficulty of ensuring the right size. We tailored our cut, working with great local designers to ensure great, yet flexible fit. On our website, with a couple of measurements, you are ready to pick your perfect Tarifa.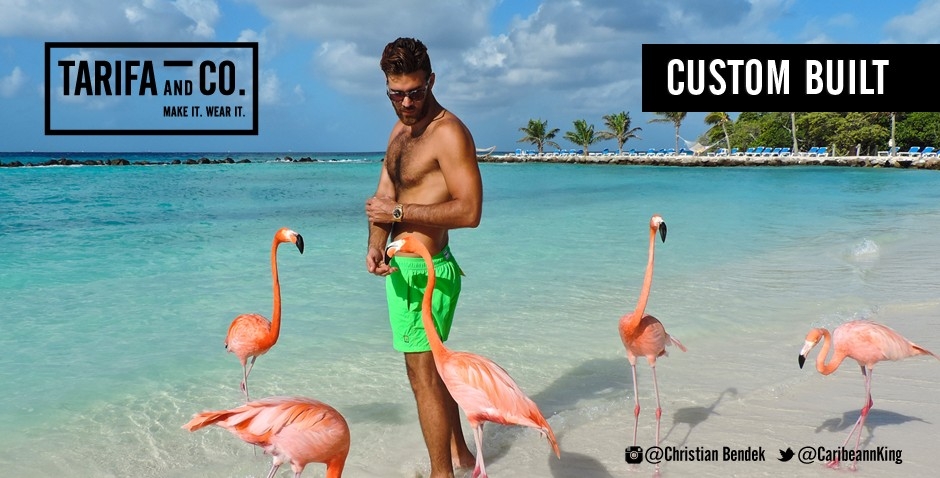 How do you custom make the trunks?
The process is simple; on our site we show all our available fabrics, cords, and cuts, and through our simple customizing engine you build your trunks with a detail close to reality, adding each element as you go (we typically offer no more that 20 fabrics, which in turn allow for more than 15.000 different combinations), and seeing the results live before you place the order. There is no catalog (although we list offer suggestions on the site), and so each pair is made according to the elements you've decided on. While finishing the piece, you have the option of adding up to three characters to be embroidered on it. We are proud to say we have never made the same swimsuit twice. Not by any set rule, but because the options are so many, it just hasn't occurred. With the monogram, we are talking millions of possibilities. Objectively, one can't argue they are rather unique!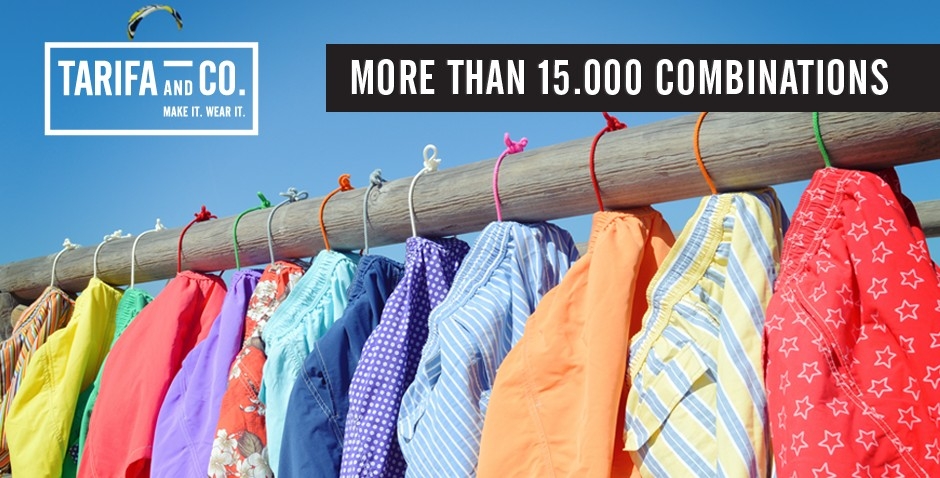 Where are they made?

The trunks travel quite a bit before reaching you: the fabrics are sourced in Barcelona, they are cut in Andalucia (close to Tarifa, the town that inspired us), and then assembled and finalized in our small workshop in northern Spain. If took us over a year and a half to find the right partners, but now you can get your unique trunks in about 2-3 weeks anywhere in the world. It's all done locally with detailed supervision, as with our tight delivery times, it would be impossible to not do it close to us in Spain and maintain our supervision on the final product (we review every pair before it ships).
Where do you source the fabrics and will you be increasing/changing the options?
The fabrics are all from Barcelona, and we work with the suppliers of other major premium brands that set the right quality standards. We buy each fabric in small amounts, and very rarely are we able to offer it again once it runs out. So each fabric is almost an exclusive edition of no more than 25-30 trunks. Most of the new alternatives we introduce are around new fabrics and material mixes (shortly we will be rolling out a fabric with 5% spandex), although we are already working on new models for 2016. The biggest feedback we've gotten on new developments has not been on male customers, but on our female customers who want us to add children's sizes. Next summer we hope to have surprises for everyone!
Do you have any inventory?
This is one of our advantages against the multi-million brands we compete against. We don't make big bets on inventory, so will not see our trunks with much discount or last minute sales. We only hold a few meters of a few fabrics at best. The price you pay is actual cost that is going into the trunks: materials, cutting, sewing, etc. We are very lean about our costs, we do very little to no advertising, and we live off the word of mouth of our customers and the media that talk about us. We want to build a great product and we are not in a hurry to grow beyond what we can handle. The inventory we keep is very small, ready for our customers to mix and match, and then build. While a disadvantage initially because we can only sell through the Internet, it allows us to offer a very wide range of alternatives with little capital invested. We'd rather have our customers tell us what they want. I don't know how many brands today can offer up to 15.000 different trunks to its customers.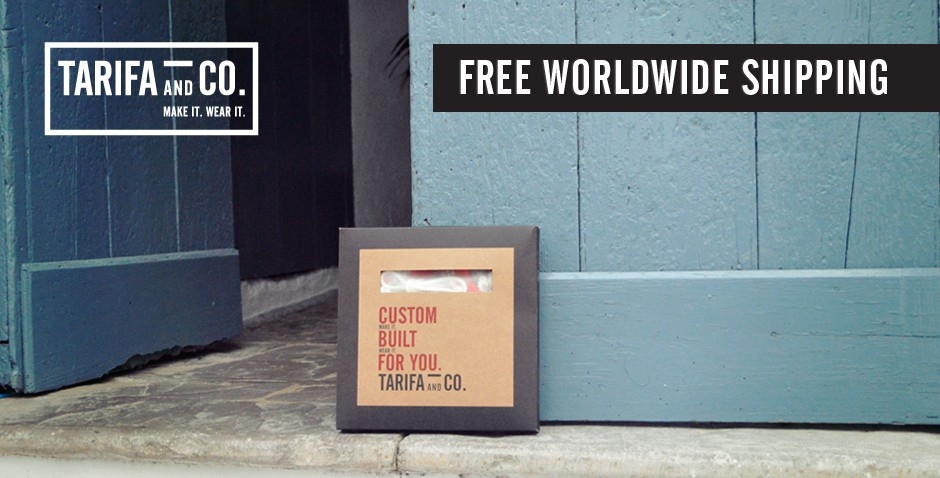 How are you able to offer free shipping anywhere in the world?

When we were designing 
Tarifa
 we knew from day one that it would be an Internet brand, so every detail of this decision was taken into consideration: light product, with no metal elements (unless the customer decides otherwise) in a packaging that is unique and sized specifically for air travel. This allows us to keep our shipping costs down and offer free shipping all around the world. Being the premium product it is, it would be very difficult to survive with sales from just one city or country, so shipping was a critical element in the design from the start. We've sold and continue to receive orders from all around the world, and this reach and freedom is what we set out to do when building our company. We hope you enjoy the results!