MUNSOO KWON EXPLORES TODAY'S SOCIAL PHENOMENA IN NEW COLLECTION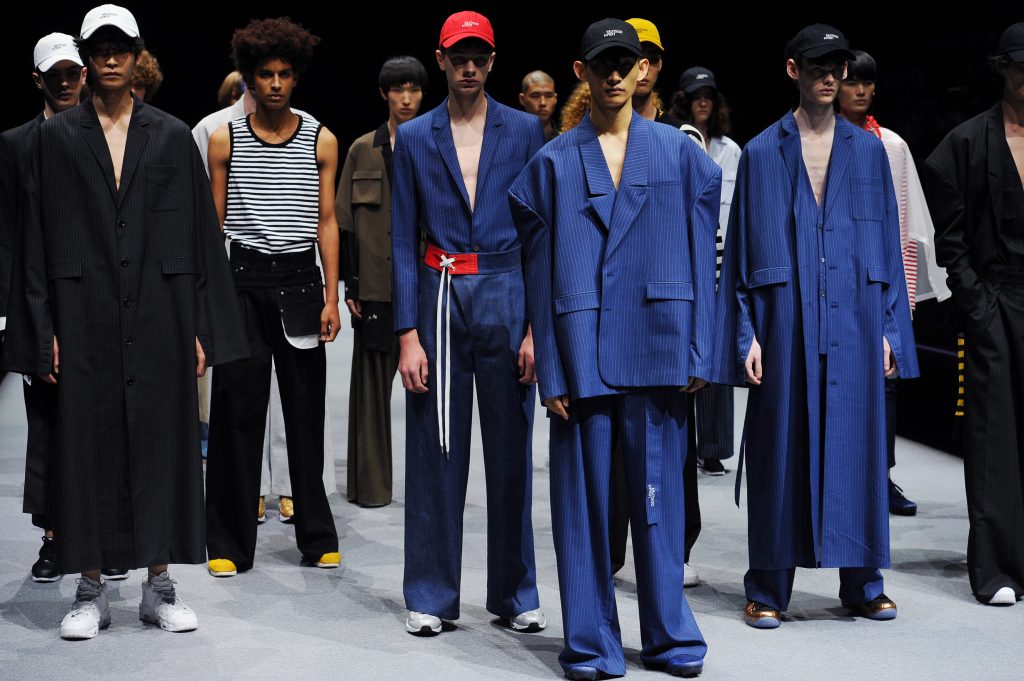 Korean designer Munsoo Kwon's spring/summer 2018 collection explored today's social phenomena of individualism during his runway presentation at the Armani Teatro in Milan on Sunday.
From the Yuppies (young urban professional in the early 80s), and the Bobos (people who espouse the both values of the counterculture and the materialism; a bourgeois bohemian in the 21st century digital era), to the Yolos (people with the view that one should make the most of the present moment without worrying about the future; acronym for "you only live once"), Munsoo Kwon explores the fascinating history of the individualism that has changed and reflected the values of the times.
Many different colors are used in the collection to demonstrate the individuality of the people, such as navy, pale blue, blue, khaki, gray, olive green, yellow, red, and of course, black and white. Attractive patterns such as floral prints, camouflage, pin and bold stripes are used to bring out the energy of the Collection.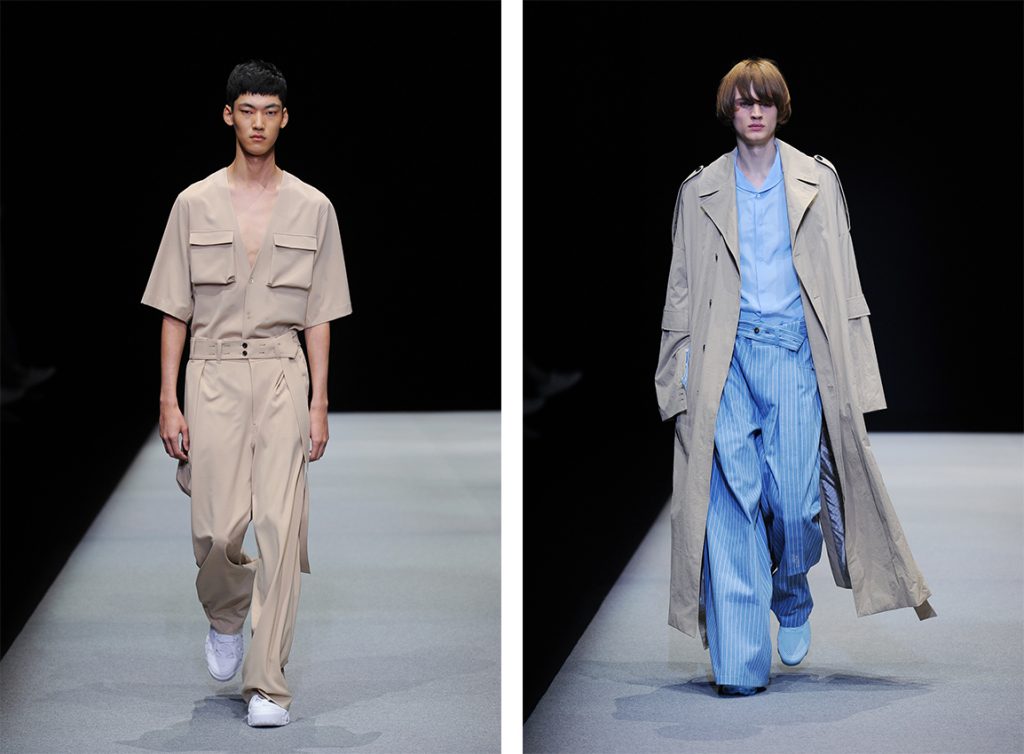 Some of the important styles include pieces that are inspired by the Yuppies. Completing a look with a mix and match of deep-neck shirts, pin striped outers and denim pants offers a unique style that seamlessly blends the office look and resort look.
Different lifestyles of the Yolos are presented in the collection. To demonstrate the active type of individuals, details made of PVC material are used, while training pants, anoraks and hip-sacks are offered to the other type of Yolos who enjoy alone time.
The oversized silhouettes which have become Munsoo Kwon's new signature styles make the collection more dramatic in the trench-style maxi coat, wide shoulder blazer, off-shouldered-ultra-long-sleeve sweatshirt and extra wide pants.