NAADAM OPENS FIRST PERMANENT STORE IN NEW YORK CITY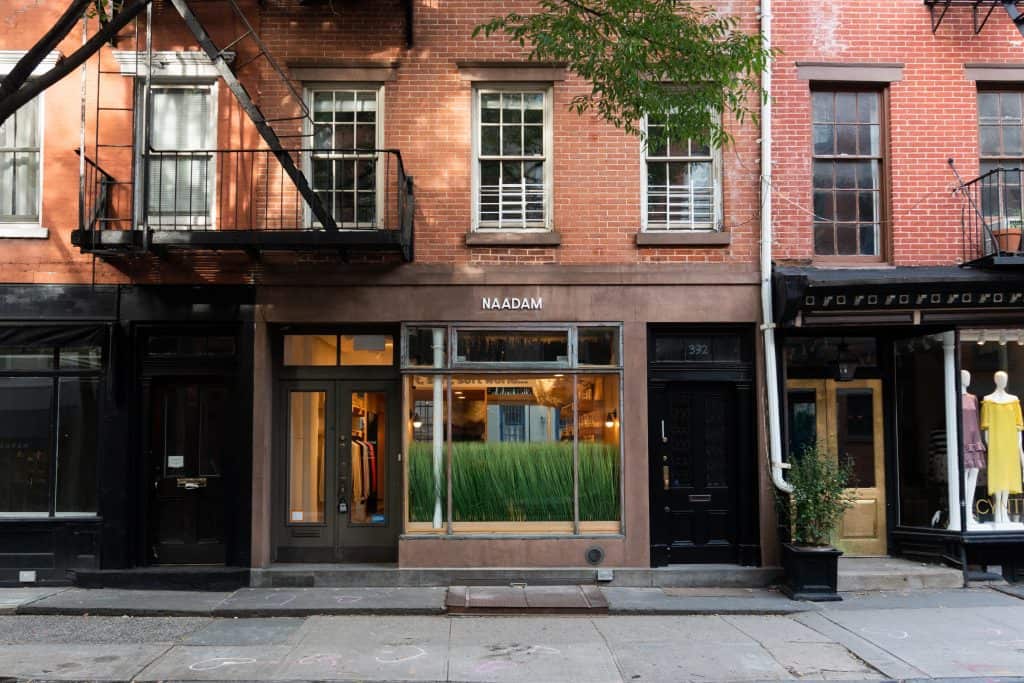 Following the brand's successful pop-up shop last year, ethical and sustainable cashmere brand Naadam has opened its first permanent brick-and-mortar store in the West Village neighborhood of New York City.
Located at 392 Bleecker Street, the store will be a one-of-a-kind experience for the shopper, where visual and engaging concepts will live throughout the space. The store will house Naadam's collection of ready-to-wear clothing and accessories all produced with the fairest and rarest cashmere in the world.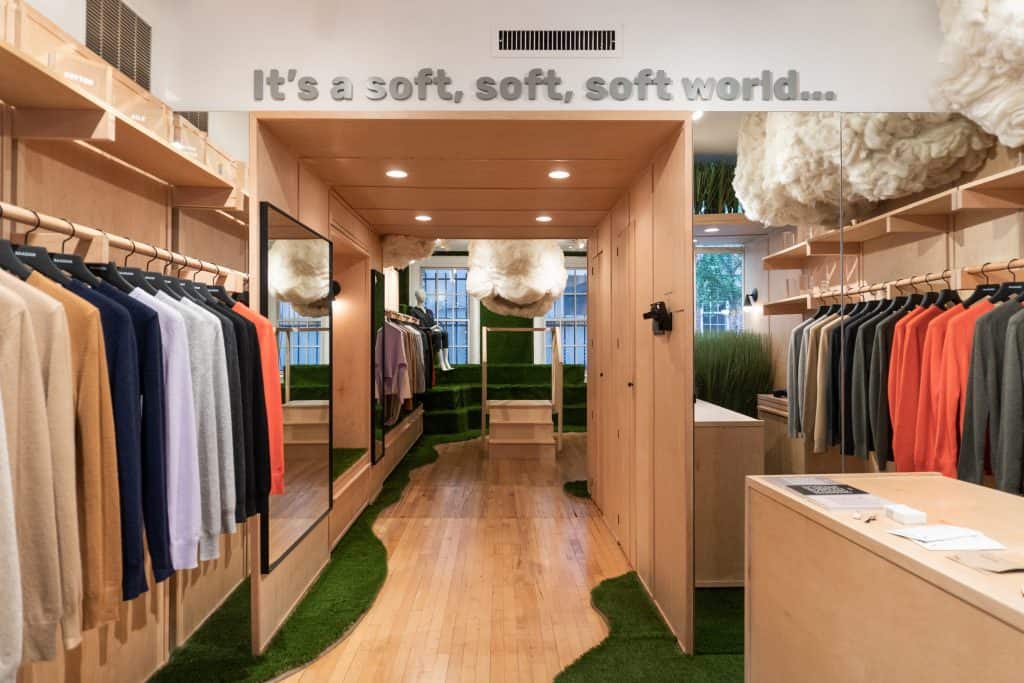 An imaginative and creative way to visualize the wide-open spaces of the Gobi Desert, visually rich installations with clouds constructed of cashmere will be hung up from the ceiling and incorporated into the upper walls/corners of the space. To further hone in on the experiential factor, inside the main hero cloud there will be a VR headset that will allow customers to view more of the Naadam story with their heads literally "in the clouds."
Additionally, turf will cover various wall-to-floor sections of the store that will reference the steppes where goats live and graze. The soft surfaces will extend across multiple planes within the space reminding customers of the fairest and softest cashmere available.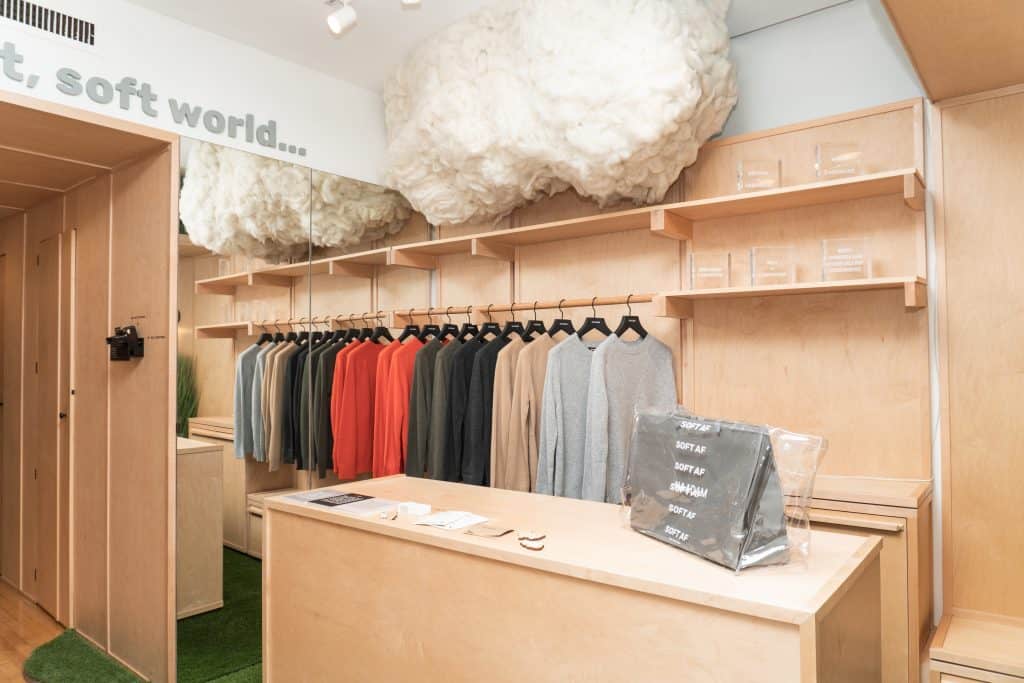 The store will house an elevated wall mounted exploration of the production process that educates customers about the quality of Naadam's ethical cashmere. This will include a combination of diagrams, photography, and tools (shears, combs, etc.) in display cases as tactile "touch point" moments where customers can feel cashmere at different stages in its life cycle.
"I am excited to see the customer reaction," Matt Scanlan, co-founder and CEO of Naadam told MR. "I love seeing how people interact with our product. I hope that the store is recognized for its story telling. That's what I wanted to come across more than anything, we are a brand with a story to tell."