NAKED LABS LAUNCHES IN-HOME 3-D BODY SCAN TECHNOLOGY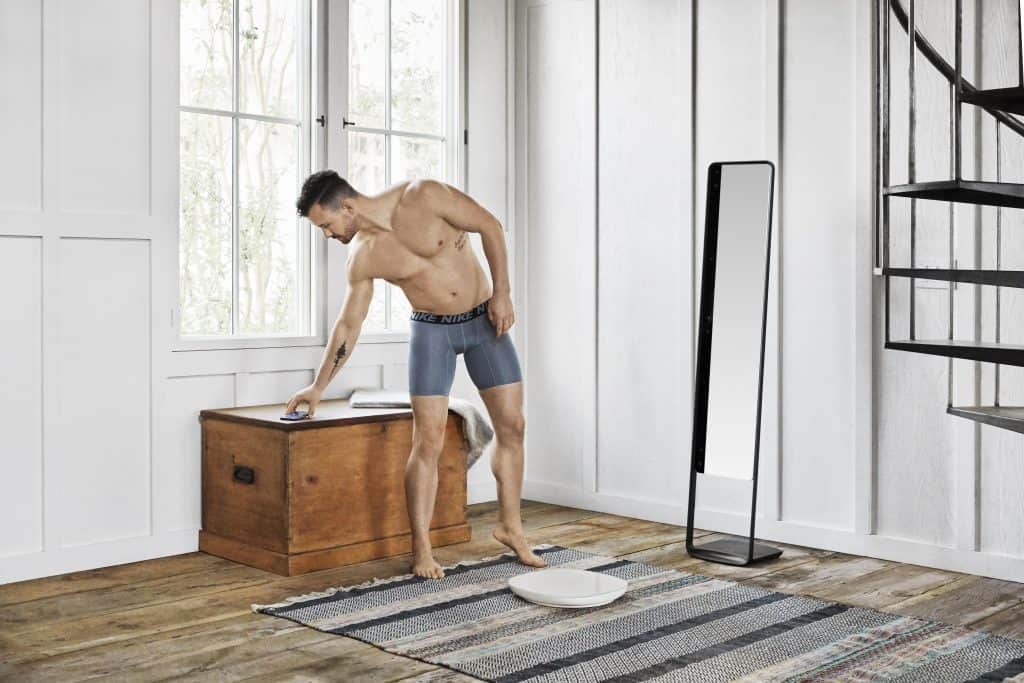 Silicon Valley-based startup Naked Labs has launched its flagship product, Naked, the world's first 3-D body scanner designed for the home, is now shipping to pre-order customers and generally available in the fourth quarter of 2018.
Naked's core technology consists of a WiFi/Bluetooth-enabled mirror that uses 3 Intel RealSense depth sensors to construct the user's unique 3-D body model as Naked's scale rotates them 360 degrees in 15 seconds. After scanning, users can view their scan in the Naked app to see a holistic suite of metrics including body fat percent, lean mass and fat mass, circumferences, side-by-side comparisons, and graphs of historical data.
Naked envisions a future where the world isn't designed for any body, but for your body. Imagine clothes tailored to the 10th of an inch, dynamic health care plans, playing yourself in a video game – all enabled by your precise digital body model. With just an additional fifteen seconds out of your daily routine, Naked can help build a world customized to you.
Additionally, Naked Labs has received $14 million in Series A funding led by Founders Fund, with contributions from NEA, Lumia Capital, Venture 51, Seabed VC, and others. Naked also received personal investment from Founders Fund Partner, Cyan Banister. The round will be used to scale manufacturing, grow the team, and continue development of core IP.
"Founders Fun is known for investing in big ideas, and Naked Labs is no exception," said Banister. "We are exciting about what the team is doing, and this is just the beginning. Once you create a platform for body models, the number of valuable services for the end user is infinite. We truly believe this will change how people interface with the internet – and their bodies."
"We are pleased to provide Naked Labs with Intel RealSense technology," added Sagi BenMoshe, vice president and general manager of the Intel RealSense Group. "This is a great example of how we are enabling our customers to build products that enrich people's lives through devices and machines that perceive the world in 3-D."