NASHVILLE NOTES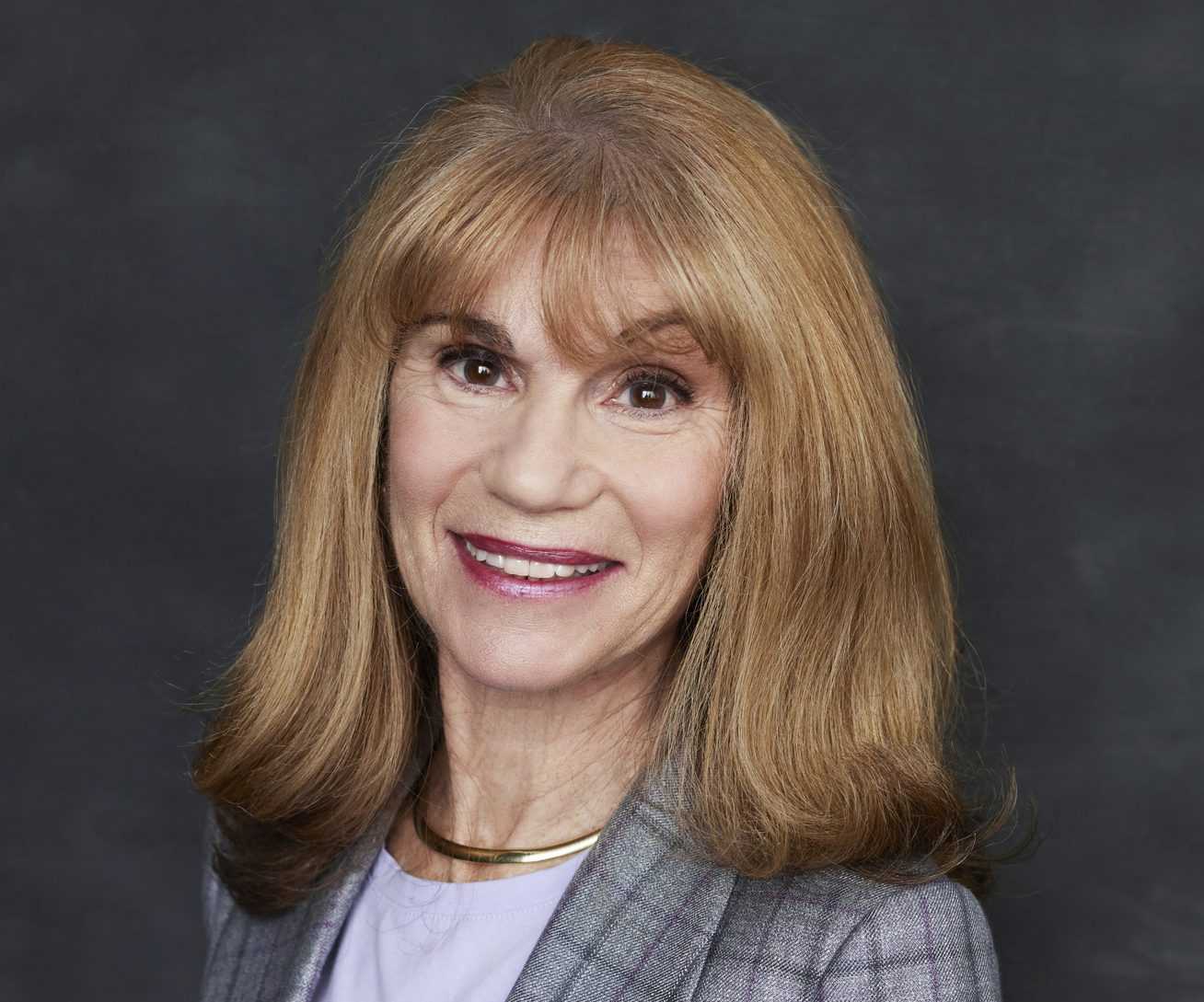 It's not just country music that Nashville folk are belting out these days: they're singing the praises of fashion-forward menswear, selling well in independent stores that are competing nicely against the big guys– from Belk, Nordstrom and Men's Wearhouse — to ever-increasing off-price and online options.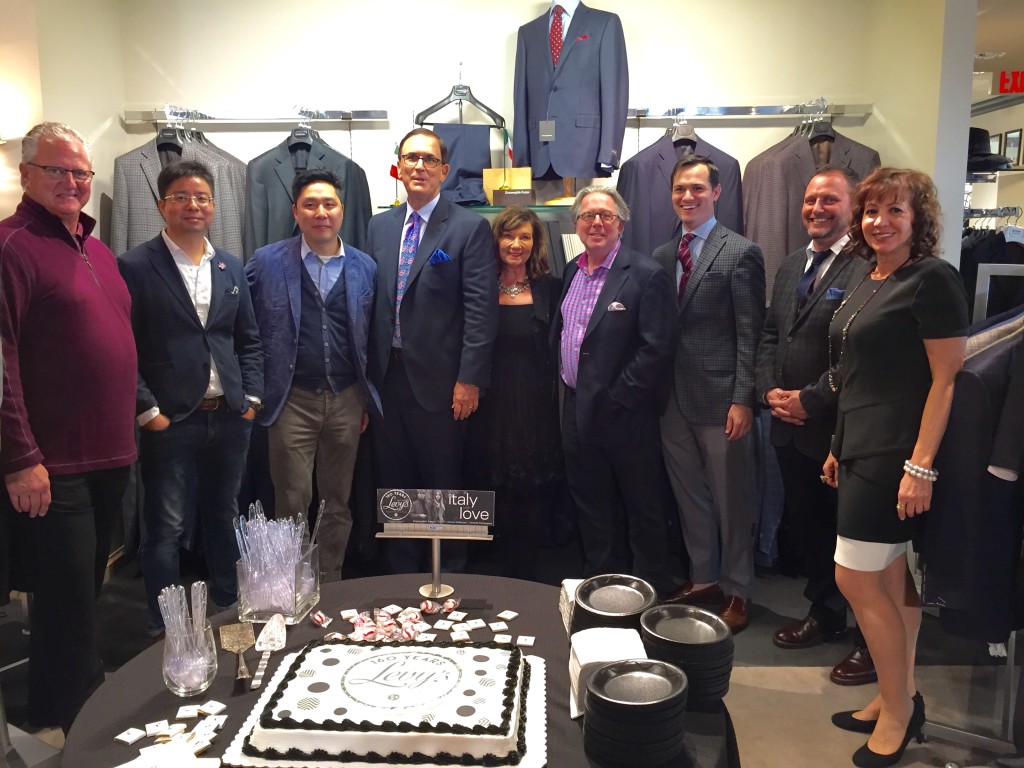 Since before the Civil War, and now through five generations, Levy's has been the go-to clothier for men in the know, many of whom we met at Levy's fabulous 160th birthday bash (with silent auction proceeds going to the Second Harvest Food Bank.) Their success secret: offering the finest clothing in a comfortable, inviting, spacious (9,000 square feet of selling space) atmosphere that "respects the past while embracing the future." Among the best sellers so far this fall: Save the Duck outerwear, Circle of Gentlemen, Sand, Handstitch, Trask footwear (a Nashville-based company), Eton shirts, Italian suits and sportcoats and especially custom clothing. Another Levy's secret: a trendy and sophisticated women's department featuring unique apparel and accessories not widely available (yes, I got in some trouble in the women's department…)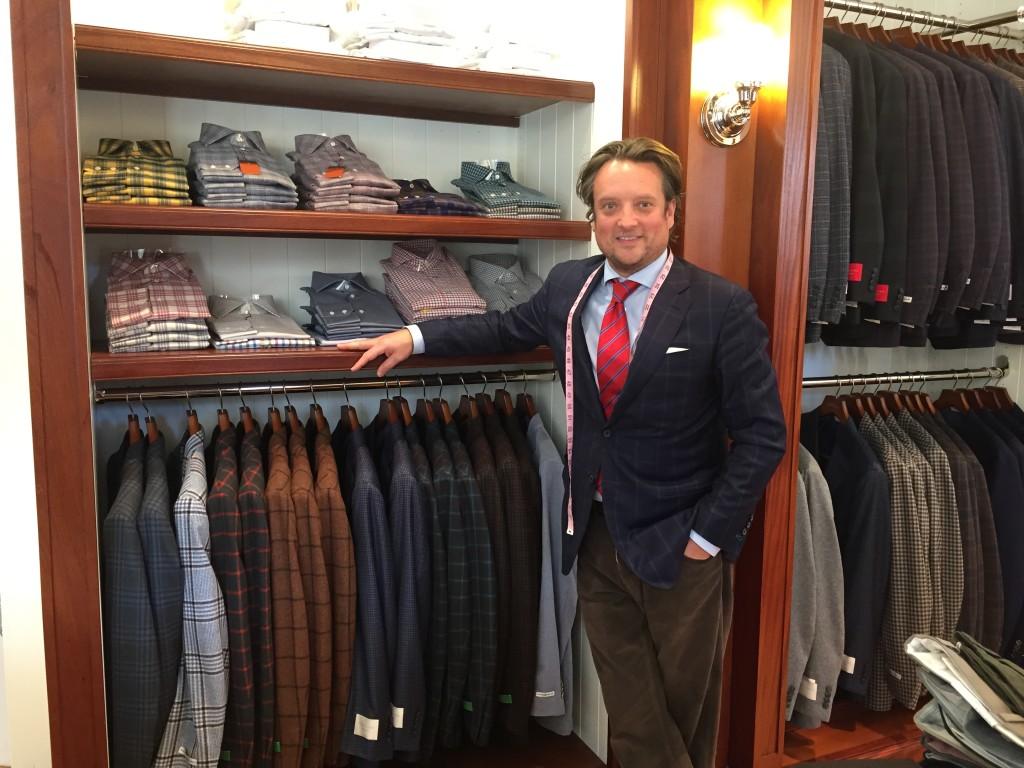 Eric Viars at The Oxford Shop has owned and managed his compelling 2,100-square-foot store for 22 years, although the store's been around since 1961. With a tasty and focused mix of updated classics (Samuelsohn, Nikki, Peter Millar, Zanella, Gitman, Burberry, Bills Khakis, Martin Dingman), Eric notes that bold sportcoats are performing particularly well this season: plaids, checks, higher shades of blue at retails from $795-$1395. "This has been our best October ever," he maintains, right before my husband shifts the conversation from clothing to golf, particularly the unusual putting style of Brandt Snedeker, the Nashville-based pro golfer who is an Oxford Shop customer and friend.
At J. Michaels in Green Hills, Mike Mahaffey and Jim Brandon have two fabulous stores, the first about 1500 square feet in its current location for the past four years. Haymakers & Co., a more recent addition in a wonderful renovated barn, boasts about 1,700 square feet filled with cool contemporary fashion including a custom clothing bar, barber shop (featuring the talented TJ) and interesting accessories.
Selling well at J. Michaels: sportcoats from Hickey Freeman, Boglioli's washed jacket, Stenstrom shirts ("it's the fit, the fabric, the details, their in-stock program"), Barbour, Isaia, and Incotex, as well as denim from Paige, Citizens and 34 Heritage. "But the real driver of our business is custom clothing," Mahaffey maintains. "It's probably 55-60 percent of our sales. We were originally direct sellers (since 1989) so our clientele was established even before we opened the store in 2001."
Right next door, Haymakers' manager Miranda King is proud of their eclectic mix, which started out with mostly clothing but has evolved to include sportswear, outerwear and gifts. Catering to a "creative entrepreneur," customers range from young Vanderbilt law students to music industry execs in their 70s. Hot at retail: all kinds of denim from $189 to $285, from raw selvedge styles to five-pocket canvas. Tailored clothing has been surprisingly strong, particularly Eidos and LBM sportcoats, Hertling trousers and clothing from Hardwick, an old Tennessee company that, according to King, has been completely reinvented by Jeffery Diduch. Other hot lines: Bridge & Burn, Portugese Flannel, Faherty, Randolph Engineering, Will Leather Goods, Woolrich and many more. Adding to the cool factor: books, blankets, barware, apothecary, candles, watches and lots of great impulse-priced paraphernalia.
If it's your first time in Nashville (as it was mine!), make sure to tour the Ryman Auditorium ("the mother church of country music"), have a fabulous dinner at Union Common (the steaks are amazing but be sure to try the small plates, e.g. roasted bone marrow and seared pork belly) and listen to wonderful live music over a few drinks at Tootsie's (try the outdoor rooftop if you're lucky with the weather). Needless to say, I'll be back!