HOW NATHAN ROMANO AND CARL CUNOW WORK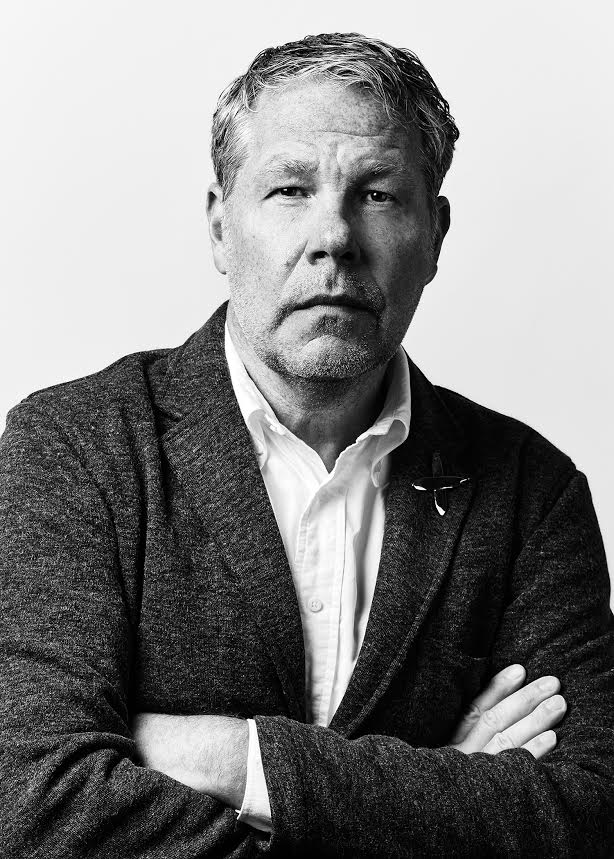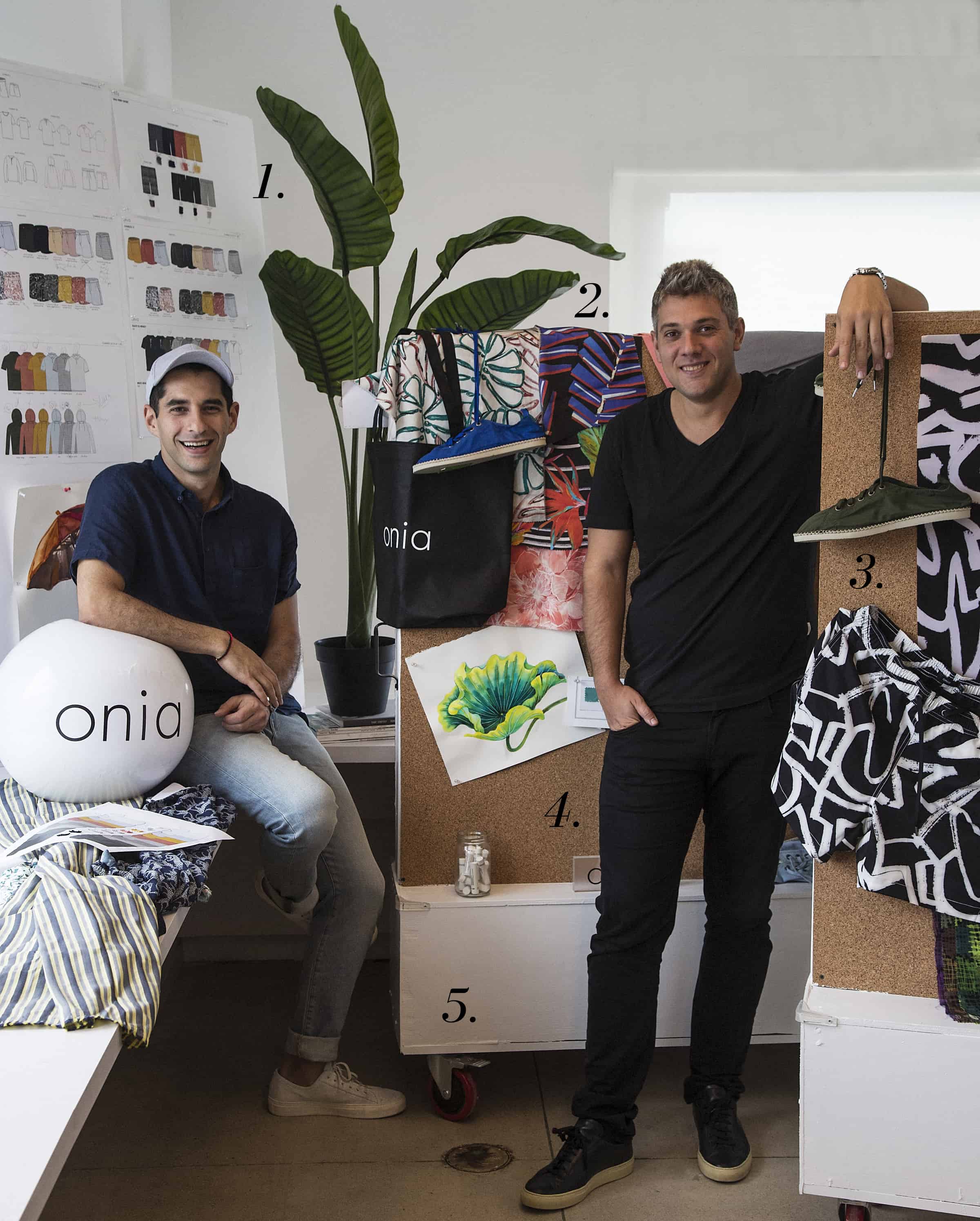 Carl Cunow and Nathan Romano founded Onia, which is the Hebrew word for "ship," in 2009 – a year when many people were re-inventing themselves. Cunow had been working with retail icon Steven Alan, while Romano was part of his family's manufacturing business in Asia. They decided to pool their talents and take a risk. Luckily, the gamble paid off, as I learned when I recently spent the morning with them to see how they work.
1. THE BRAND Don't call Onia a swim brand! In 2009 it was, just men's; then in 2013 came men's sportswear; and then in 2015, women's wear was added to the line. Now they consider themselves a "lifestyle resortwear brand"
2. THE PRINTS One of the coolest elements of the new offices is an art studio for their designers. About 70 percent of the brand's prints are original and begin as paintings as seen here. The new studio allows them to create freely in a sundrenched, decked out art studio.
3. THE MONTROSE Part of their sportswear expansion, the Montrose is one of the brand's most popular items, with some retailers on a weekly auto-replenishment because they sell out so quickly. The shoe has the lightweight rubber sole of a flip-flop with the upper of an espadrille in a lightweight, water resistant swim fabric. They even have eyelets to drain any extra water that might accumulate. Shoes are the third biggest category in men's after swim and t-shirts.
4. THE COLLABORATIONS Onia has a long history of working on design collaborations; for years, they've worked with Liberty Art Fabrics on their signature prints. For Resort 2018, they tapped NYC-based graphic artist, Nikki Martinkovic, to create this signature print, which is actually the Onia logo done in graffiti style.
5. THE OFFICES We photographed Cunow and Romano in their spectacular new offices the week before they officially moved in. The 9,000-square-foot digs occupy the entire 37th floor in a midtown office building, and boasts 360-degree views of Bryant Park, The Freedom Tower and The Empire State Building.