NAUTICA HOSTS RAPPER LIL YACHTY AT MACY'S HERALD SQUARE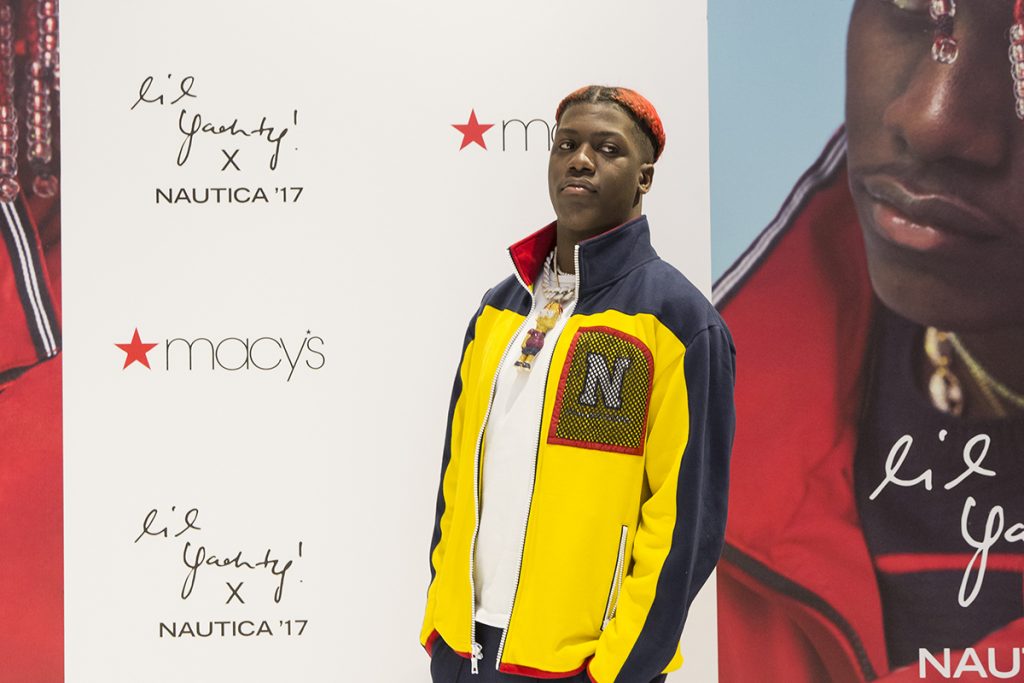 Yesterday evening, Macy's and Nautica welcomed Grammy-nominated artist and a Nautica Creative Designer, Lil Yachty, to Herald Square.
Guests had the exclusive opportunity to meet and snap a photo with the rapper with any Nautica men's sportswear purchase. Attendees of the event were also able to enjoy live music from DJ Blaze.
Lil Yachty, whose real name is Miles Parks McCollum, is an Atlanta-born rapper and singer. Yachty first gained recognition in 2015 for his singles, "One Night" and "Minnesota", from his debut EP, Summer Songs. In 2016, he released his debut mixtape, Lil Boat and announced that he had signed a joint venture record deal with Quality Control Music, Capitol Records, and Motown Records. His album Teenage Emotions was released in 2017.