Neckwear Notes: Florals and other patterns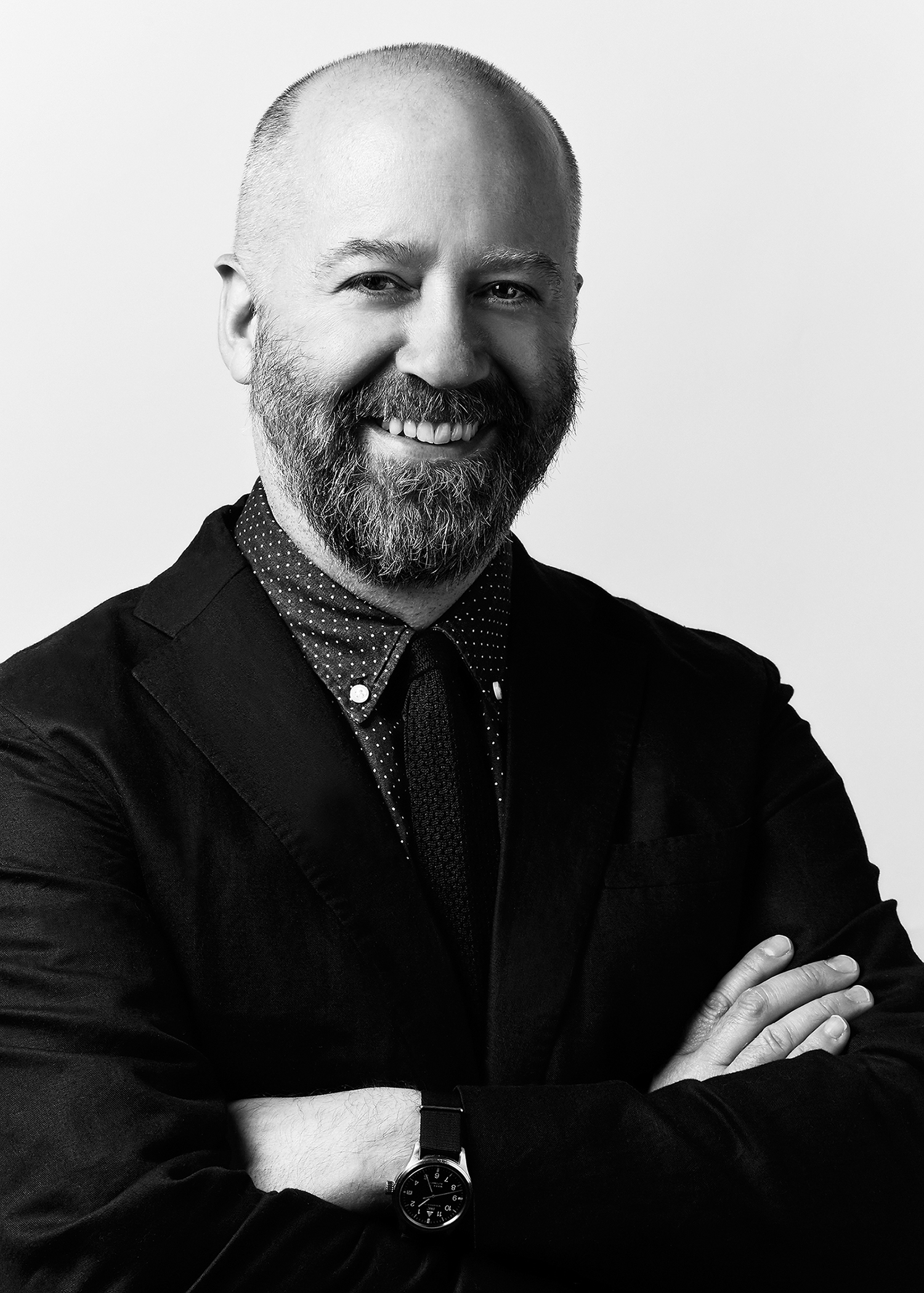 While the buying public may not be through with plaids for the next few seasons, fashion editors have been yearning for something new. Whether it's neckwear, shirts, knitwear, bags—whatever—we've seen a number of possible contenders. Camouflage has been showing up sporadically in neckwear for a while, but it's getting more mainstream (witness this wool camo from TheTieBar.com). Navajo patterns haven't reached the mainstream, but smaller designers, like David Hart, are getting behind them. I've seen lots of leopard prints in women's wear, but can't quite picture it yet for men.
And then there are florals. After a few seasons of buzz about Liberty prints, the first floral pattern that really caught my eye was on a cotton shirt at the Broadway outpost of the UK retailer Allsaints. It was a dark blue chambray with subtle flowers sparsely spaced, and it looked fresh (alas, the fit was for the famished).
It hit me again when I spoke to Ontario Armstrong of the pocket square brand Armstrong & Wilson. Their "Grandmom's Flowers" pocket square ($55 retail, pictured above) is one of their best sellers.
And then it hit me a third time, in tie form, browsing Andrew Payne's ties at General Knot & Co.. I realized that all my favorite ties on his site were floral patterns, and nearly all of them had sold out.
"They are always reasonably 'in favor,' but they are definitely showing up much more than usual," Payne told me in early September. "The floral thing is funny. While I hear fellow designers say that they only show florals in spring and summer, my floral ties are still showing strength this late in the season. Further clinching their seasonless appeal, some of my US and Japanese wholesale customers have ordered florals for the fall and holiday seasons."
Done right, the floral tie could retain its masculinity (General Knot's tie pictured above is an excellent example) and offer a colorful alternative to plaids and stripes.
So will florals be big next year? I got a reality check when I asked two of the biggest neckwear manufacturers about it. Randa seemed to be getting behind it at MRket Las Vegas (the image above is from their trend presentation there), where they called it out as one of a number of emerging trends. I asked Randa's Richard Carroll about it later, and he said, "Yes, we identified floral ties as an emerging trend within neckwear. We've already have a couple of successes with two tone micro-florals that read as an un-solid solid. For Spring 2012 we will be introducing some type of florals in all of our brands. Some will have the traditional British type florals and others will have more abstract florals. One category that we see a major opportunity is within bowties—the perfect place to be whimsical and colorful."
PVH, which has been pushing plaids and textured solids, does offer some florals, but not many. PVH's David Sirkin admitted that it was out there, but didn't see it as anything substantial. Sirkin noted that solid ties are selling so well right now because patterned dress shirts are trending—what better tie to pair with a plaid or checked shirt?
So perhaps the next big pattern will be…solid. Indeed, Payne of General Knot mentioned that solid ties are "going like hotcakes." Just the same, I'll still be looking out for true patterns.