Neckwear Notes: General Knot & Co., Four Years On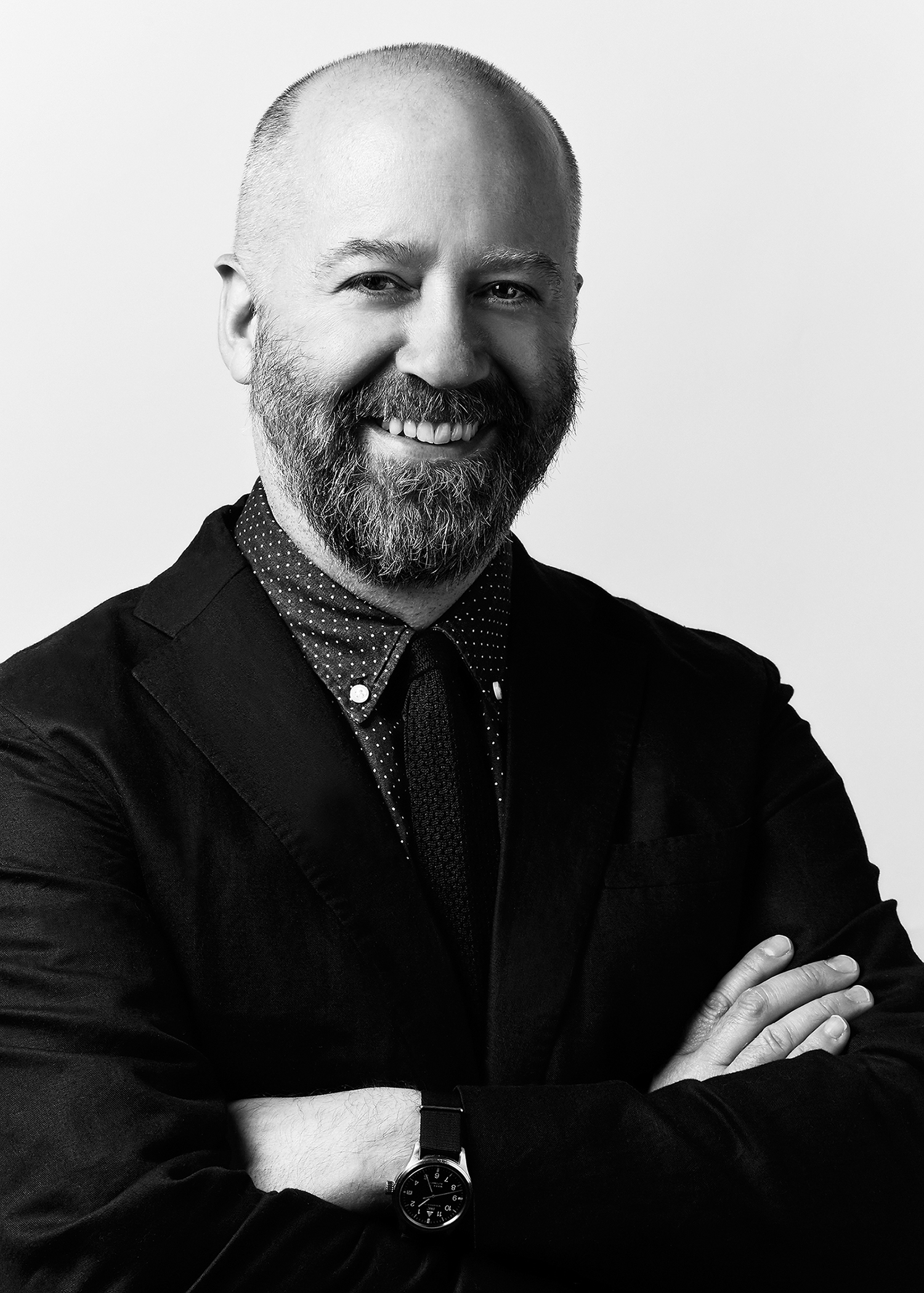 Now in its fourth year in business (see my interview from 2011 here), General Knot has fans in places that a few years ago would have been utterly foreign to neckwear, including barber shops, coffee shops and at least one motorcycle shop. When I caught up with General Knot's Andrew and Ann Payne at the Capsule trade show, they told me that they've added lots of new retailers in the last year.
"We used to be 85 percent direct-to-consumer, 15 percent wholesale, but now it's about 50/50," Ann Payne told me. Retailers include Fortnum & Mason in London, Ball & Buck in Boston, Douglas Fir and MRKT in LA and Need Supply in Virginia.
And General Knot boasts a large enough Japanese business, including about a dozen retailers, that they've added a mirror version of the site in Japanese.
One new retailer carrying General Knot ties—a whole new kind of retailer—is Hudson Hawk Barbers in Springfield, Mo. Though it's very much a classic barber shop offering cuts, shaves, shoe shines and nail grooming (tellingly, the term "manicure" is not used on their website), it also sells men's accessories like bags, hats, T-shirts, ties and underwear.
Another new retailer is Kickstart in Reyjavik, Iceland—a menswear shop with a motorcycle focus. "They're guy-guys who want to look sharp," says Andrew. "They're not peacocking, they just want to dress well," he adds, both pleased and amazed that his neckwear has Scandinavian biker appeal. (Andrew has a great interview with Kickstart's owner, Jon Hreinsson, on his blog.)
"Menswear is no longer just for the fashion guy," Andrew continues. "It's now a normal guy thing to be concerned with fashion. Barbers, baristas, surfers, bikers—it's a cool evolution. When we started [in 2010] men were nervous about wearing floral patterns; now it's no big deal."
Florals aren't just a seasonal trend for General Knot—they're selling all year long, thanks in part to some darker grounds. The florals on display at the show were almost masculine, sort of the way paisleys can be: dark, rich colorful patterns that one couldn't quite picture as a woman's dress.
Speaking of women's dresses, another growth engine for General Knot has been weddings. Andrew offers discounts on six or more ties for wedding parties, but the more interesting action comes from their custom wedding business. Brides will often send links to their Pinterest pages for color palette inspiration, much like a designer's seasonal mood boards. However the wedding party's color preferences are conveyed, Andrew and Ann find suitable fabrics and send clients swatches to choose from. At least a dozen happy couples have sent wedding photos that are posted online.
At Capsule, Andrew reports, the mood among buyers was upbeat. A few buyers he talked to were very enthusiastic about the shirts they saw at other Capsule booths, which he thinks bodes well for neckwear vendors. His customers were most interested in unique pieces. "The more special the neckwear, the better," he says, pointing to a plaid tie with subtle gold Lurex in the weave. Another popular item was a patchwork of indigo fabrics—General Knot's most expensive tie at $148 retail.
Most General Knot ties retail for $88 to $108; bow ties are $68 and $78; pocket squares are $38 and scarves $78. Belts, made by Frank Clegg Leatherworks, are $195.