NEW STUDY FINDS GEN ZERS CRAVE EFFICIENT AND INTERESTING SHOPPING EXPERIENCES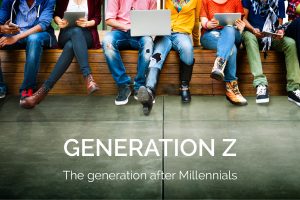 Adyen, a leading payments platform, has released new research that explores how members of Generation Z (those born between the mid-1990s and mid-2000s) approach shopping. The study, part of a larger survey of 2,000 Americans between the ages of 18 and 55, noted that 50 percent of Gen Zers would shop more overall, both online and in stores, if their preferred shopping experience is implemented,
Among the study's other findings is that 66 percent of Gen Zers would visit a store more if they were able to check if an item was available beforehand, and nearly half of Gen Zers want to do their own research and find out about products by visiting a specific store's website, through word of mouth or by searching megastore apps.
In addition, 44 percent want Augment Reality (AR) and Virtual Reality (VR) technology to be part of their shopping experience in the next 12 months, and 39 percent hope to be able to "just walk out" of stores with their purchases within the next 12 months.
Conversely, 35 percent did not want biometrics – features like retina and fingerprint scanning for purchases – to be part of their future shopping experience, while only 7 percent of Gen Z shoppers want sales associates to make recommendations while they're shopping
"Gen Zers are a unique generation of shoppers," said Roelant Prins, chief commercial officer at Adyen. "They are growing up in an age where information is at their fingertips, and they can find anything they want virtually as fast as they think of it. Retailers who recognize the potential of this future power shopper and their expectations for brands will be able to respond to their needs effectively and, perhaps more importantly, profitably."