New york celebrates david bowie with two landmark exhibits
When rock star David Bowie passed away just over two years ago, the world lost both of one its greatest, most innovative musicians and one of its most remarkable style icons. Now, two exhibits in New York will allow a special glimpse of Bowie's contribution to fashion and culture.
David Bowie is, which opens on March 1 at the Brooklyn Museum after five years of touring globally, presents approximately 400 objects drawn primarily from the David Bowie Archive, including the artist's original costumes, handwritten lyric sheets from famous songs, original album art, photographs, and videos, all tracing Bowie's creative process from his teenage years in England through his last twenty years, when he resided in New York City.
Highlights of the exhibition include more than 60 custom-made performance costumes, including six designed by Freddie Burretti for Ziggy Stardust / 1980 Floor Show and seven designed by Kansai Yamamoto for Aladdin Sane.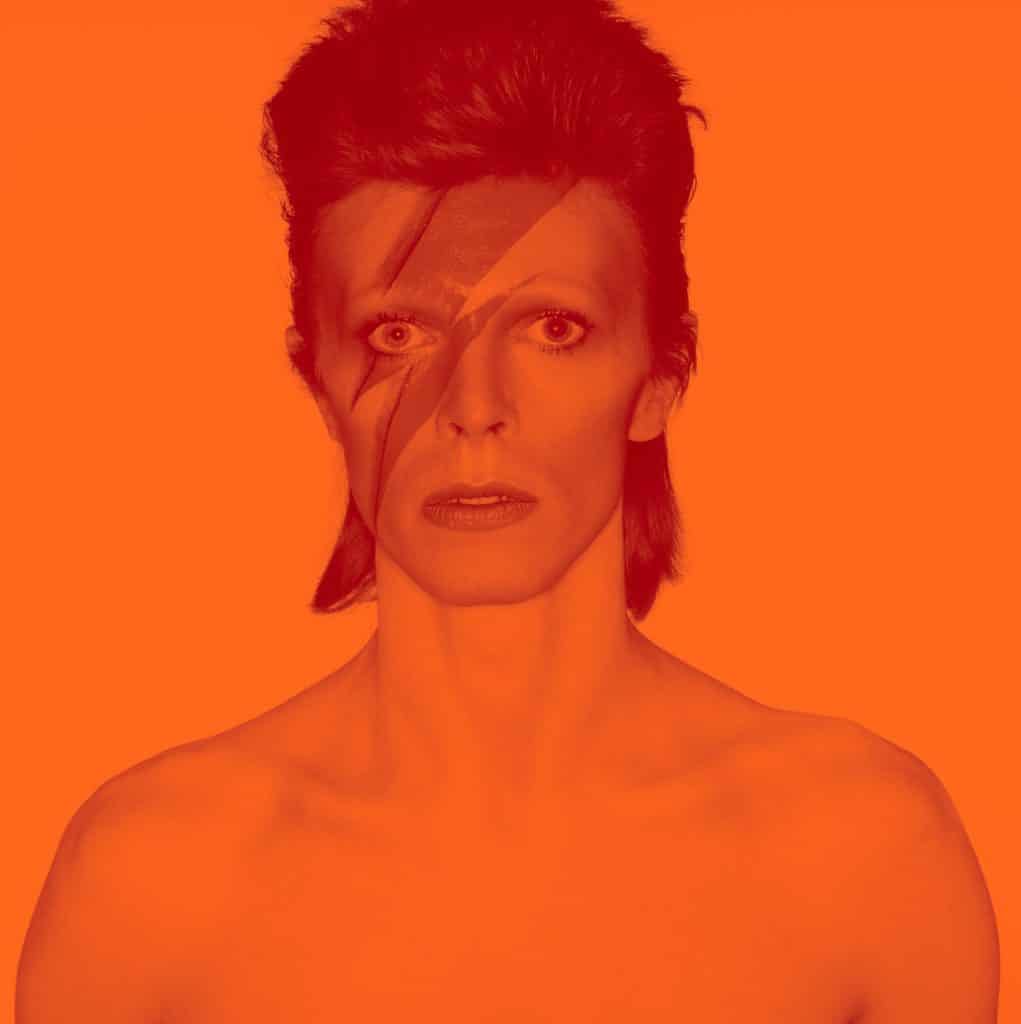 Meanwhile, from February 23 through March 23, BOWIE will be on view at the Morrison Hotel Gallery 0n Prince Street. This extraordinary exhibit features some of the most iconic images ever taken of the star by such legendary photographers as Geoff MacCormack, Duffy, Neal Preston, Mick Rock, Bob Gruen, Terry O'Neill, Neal Preston, Mick Rock, Masayoshi Sukita, Barry Schultz and Barrie Wentzell.
These artists captured the energy of Bowie's electric performances, as well as candid, behind-the-scenes photos of him casually hanging out with fellow icons Iggy Pop, Trent Reznor and Tina Turner. In addition, they crafted highly stylized shots that were laterto become legendary album covers. (All photos are available for sale.)
"An enigma and masterpiece of his own creation, it's no secret that the multitudes of David Bowie have redefined the very essence of rock and roll," said Marcelle Murdock, director of Morrison Hotel Gallery in New York. "This exhibition explores the late artist in his countless angles and identities. It is as much a tribute to the man, the myth and the iconic moments that forever changed the music world as a celebration of the photographers that have immortalized the legend in glitter and glory."
(Center photo by Brian Duffy; bottom photo by Terry O'Neill)