NEW YORK MEN'S DAY FINDS NEW VENUE, PARTNERS WITH PROJECT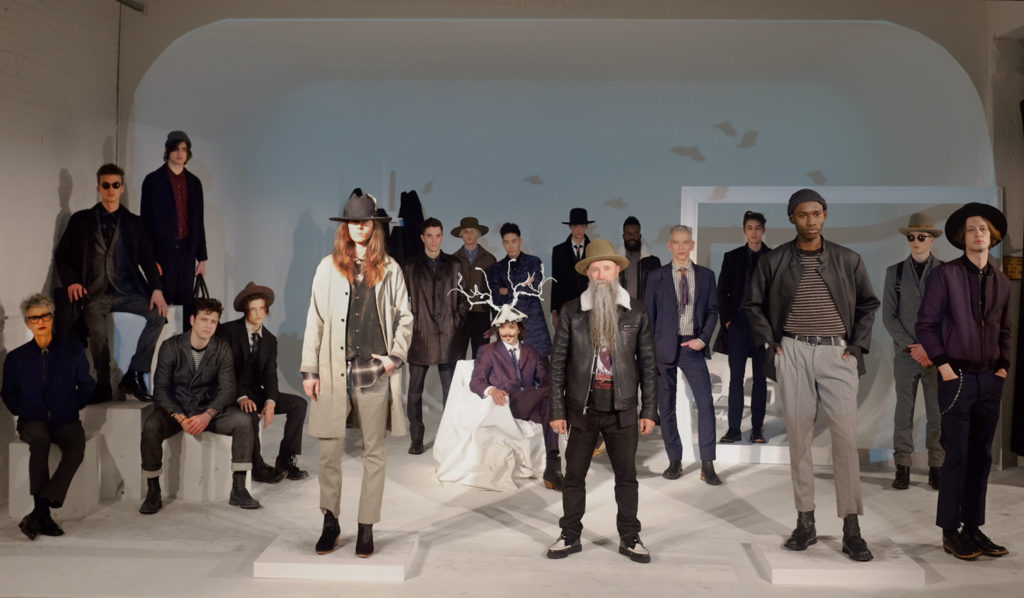 Some big news coming from our friends over at Agentry PR today. New York Men's Day (NYMD), the event it founded seven years ago that marks the start of New York Fashion Week: Men's has found a new home.
Moving from its previous space in the West Village, NYMD will now be held at Dune Studios, located at 55 Water Street in the heart of the Financial District. This season's edition will take place on Monday, January 30, and will feature collections from 12 emerging designers for fall/winter 2017. Sponsors for this edition of NYMD include Oribe, which will provide hair services; AUGMENT, which will supply make-up team and products; as well as Lab Series, which will provide skincare.
This season, the New York Men's Day designers include Bristol, David Hart, David Naman, Krammer & Stoudt, Kozaburo, Maiden Noir, Max 'n Chester, Private Policy, R.Swiader, Robert James, Uri Minkoff, and Wood House.
"It never ceases to amaze me the amount of talent there is in menswear today and we are proud to be presenting New York Men's Day for the 7th consecutive season," said Erin Hawker, founder of Agentry PR. "This season, we decided to bring NYMD to Dune Studios, a new photo studio that offers a variety of spaces all on one floor for our presentations all the while overlooking the East River with an impeccable panoramic view of lower Manhattan. The new location ushers in new emerging talents and the return of menswear favorites which we are honored to have as part of the New York Men's Day family."
Additionally, for 2017, New York Men's Day will debut its partnership with PROJECT trade show.
PROJECT, which will be held January 23-25 at the Javits Center, will dedicate an exclusive area within THE TENTS to the NYMD brands, enabling the twelve designers an opportunity to showcase their collections to attending retailers. PROJECT will also host a VIP lounge onsite at NYMD for attendees to relax and recharge in.
"We are very excited for our inaugural collaboration with NYMD as a way to further support the emerging and premiere talents in the menswear industry," added Erik Ulin, president of Men's at UBM Fashion, parent company of PROJECT. "The mission of NYMD and the synergy it has created over the past few years complement our core philosophy at PROJECT, which is to showcase top luxury contemporary menswear designs out in the market today."