NFL TAPS FIT STUDENTS FOR NEW BRANDING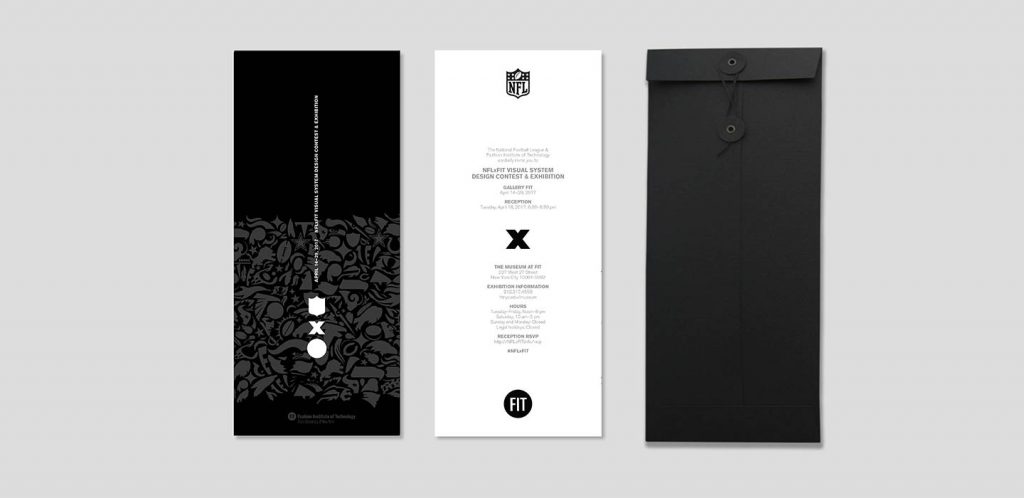 The National Football League (NFL) and Fashion Institute of Technology (FIT) have unveiled the top two contenders in the NFLxFIT Visual System Design Contest. The finalists – "Team Quicksnap" and "Team Sundrae" – will be evaluated to ultimately reveal new graphic elements and branding treatments, which will be made available on NFL merchandise.
The winning designs will be announced during a special event at FIT on April 18 that coincides with an exhibition of the students' work and NFL memorabilia, including the Vince Lombardi Trophy.  New York Giants' wide receiver Sterling Shepard will be in attendance wearing clothing and accessories featuring the winning design.
One additional prize will be awarded to the "People's Choice" winning team – a recognition that was voted by the public at NFLxFIT.info from April 3 – 10. An added incentive for the competition will be a monetary prize in the following amounts: Grand Prize, $15,000; Second Place, $5,000; and People's Choice, $5,000.
Through this unique collaboration, FIT students minoring in Creative Technology were challenged to reimagine visual interpretations that represent all 32 NFL teams' identities, including artwork and graphics inspired by the teams' existing logos and fan cultures. FIT students in the program come from 11 majors – including Advertising Design, Communication Design, Illustration, and Graphic Design – and their diverse backgrounds resulted in dynamic collaborations among the six creative teams. The challenge provided the 25 participating students with an important educational opportunity to learn from top industry professionals and apply their skills to real-world design projects.
"We entered this project with FIT with the hopes of exploring new ways to reach and engage with the NFL's growing fan base by incorporating a fresh look into the products they already love," said Rhiannon E. Madden, NFL's Vice President of Consumer Products. "The passion and dedication from the students far exceeded our expectations and the work resulted in exceptional, inspired, and innovative approaches to compliment the NFL marks. We are so excited to see what our licensees do with the students' designs this upcoming football season."
"At FIT, we are always looking for the best opportunities to help prepare our students for the future. This partnership with the NFL presented a set of very unique and interesting design challenges, which leads to engaging learning experiences that will result in long-lasting skills that our students can leverage in their careers," said C.J. Yeh, professor and assistant chair, Communication Design, who led the project, along with Christie Shin, assistant professor, Communication Design.
The students' work, including the winning designs, will be on display in The Museum at FIT's Gallery FIT located on Seventh Avenue and 27th Street in New York City, from April 14 – 29. Admission is free.