NICK GRAHAM LOOKS TO MARS FOR FALL COLLECTION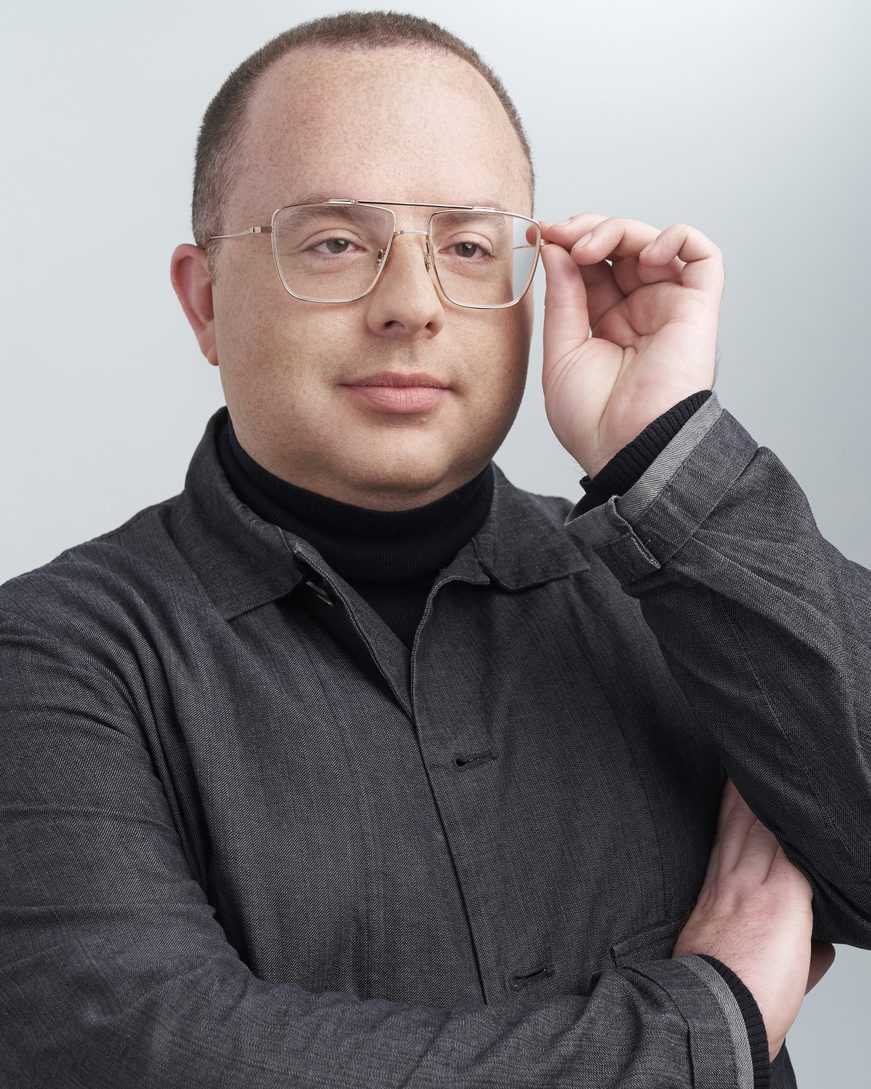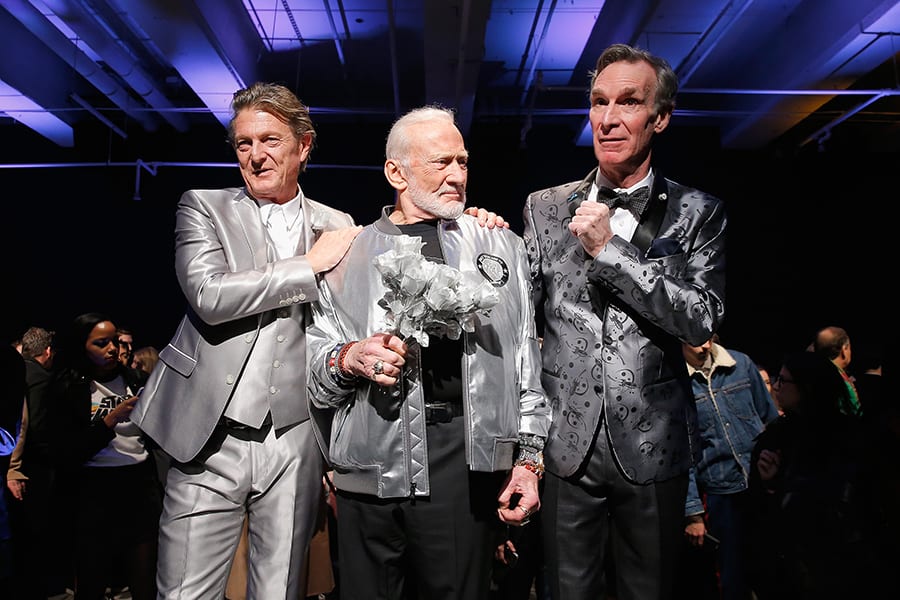 Menswear designer Nick Graham launched his newest collection entitled "Life on Mars: Fall/Winter 2035" at New York Fashion Week/Men's, yesterday. The latest collection from Graham is based on the projection from astronaut Buzz Aldrin (who walked in the show) to land people on Mars by 2035. To add to the scientific importance of the event, Bill Nye, CEO of The Planetary Society and one of the leading science educators in the world, narrated the visual journey to Mars.
"I'm a huge fan of both Bill Nye and Buzz Aldrin," said Graham. "Both of them have had an enormous impact on our understanding of science and space. To work with them on the Mars show is so exciting. And besides Mars is the new black. "
Aldrin said, "I've walked on the moon, so how hard can it be to walk in a fashion show? Nick's collection is very Mars friendly and every astronaut should look their best when they land there."

Graham's collection featured sharkskin suits, metallic rainwear, and space-oriented formalwear for the inevitable celebration that will take place on the red planet. Wools and wool-blended tailored clothing and outerwear were featured, in preparation for the cold nights on Mars that can reach -100°. Other space themed dress shirts, neckwear, scarves and accessories were modeled as well.
"Who would've ever thought that we would be actually discussing a manned trip to Mars and in our lifetimes? The big question is what are we going to wear when we get there. I hope this collection solves that problem." Graham went on to say that because of the gravity differential on Mars that people on the planet would automatically lose weight. "Someone who weighs 175 pounds on Earth will weigh 70 pounds on Mars. So not only will you look great, but you'll lose weight as well."