NICK WOOSTER TEAMS UP WITH FIVE FOUR ON EXCLUSIVE COLLECTION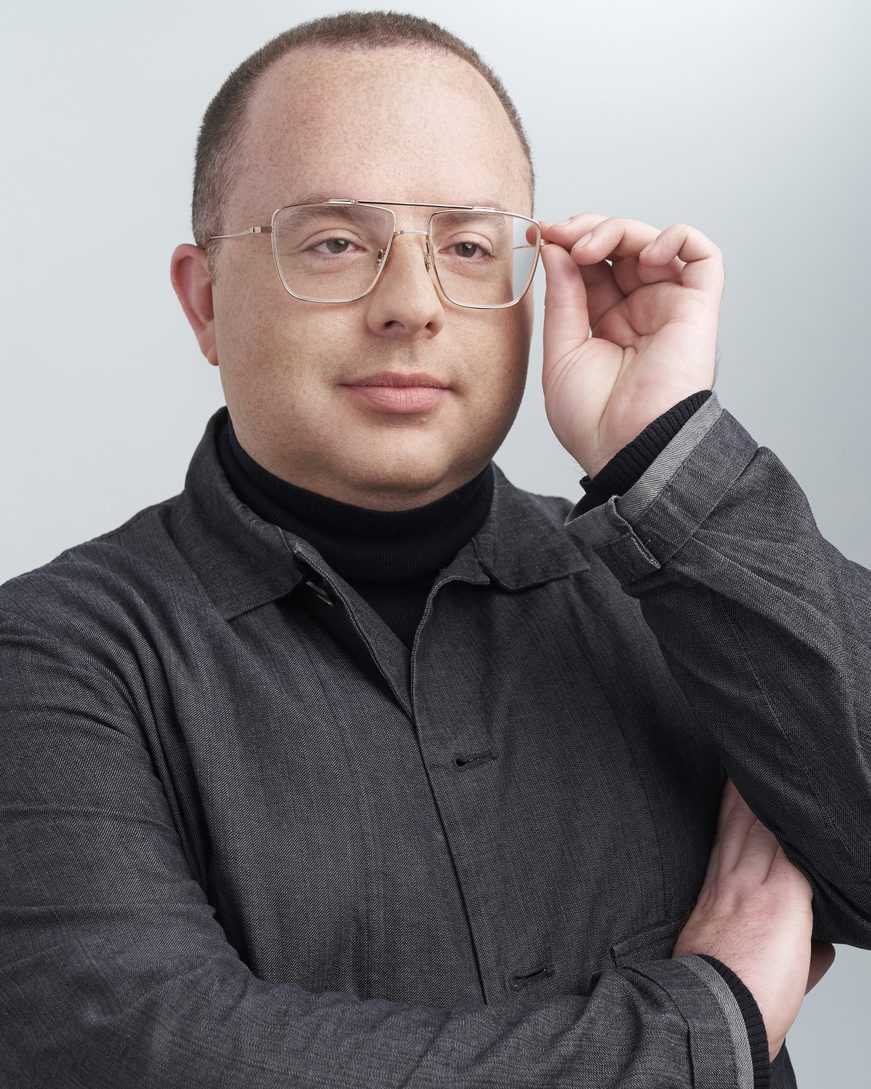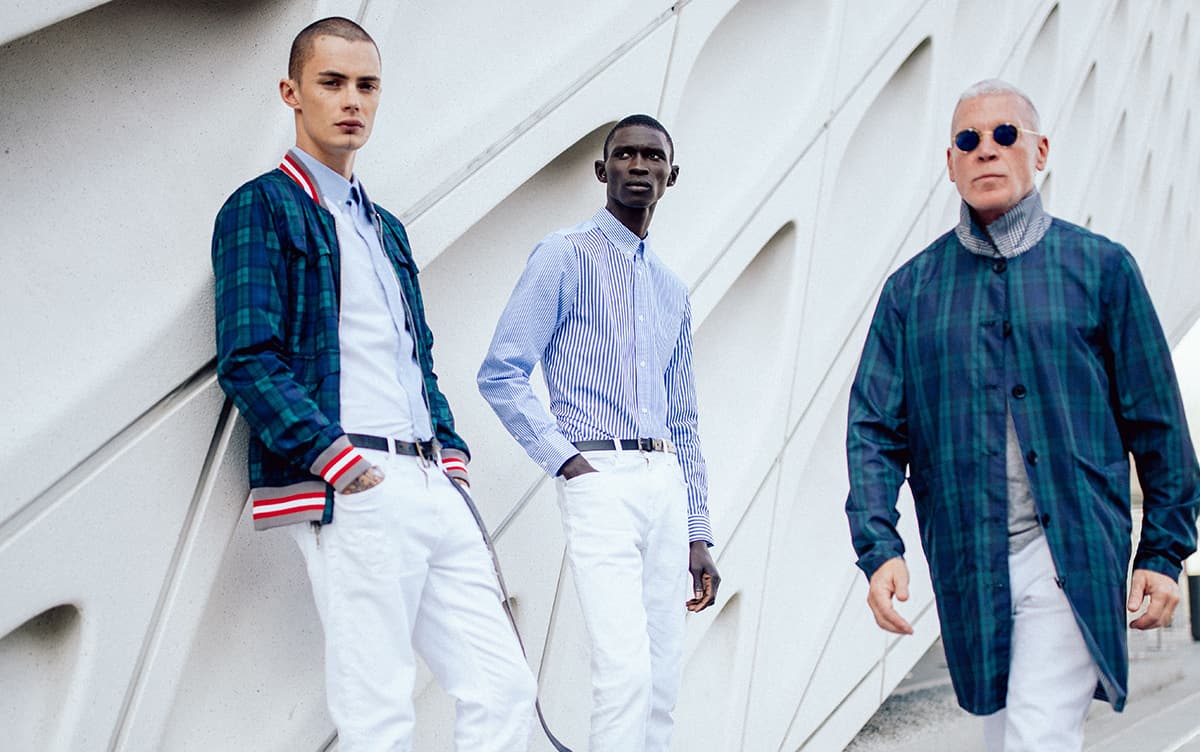 L.A.-based menswear brand Five Four has announced the launch of an exclusive collaboration with menswear style icon Nick Wooster. Available this Friday, the collaboration features mixed media designs, fashion-forward fabrics, and eccentric patterns.
Inspired by Wooster's time spent in Los Angeles, the pieces reflect "life in LA," everything from the airport and restaurants, down to the sidewalk. Reversible jackets featuring reflective fabric are among the standouts in the collection.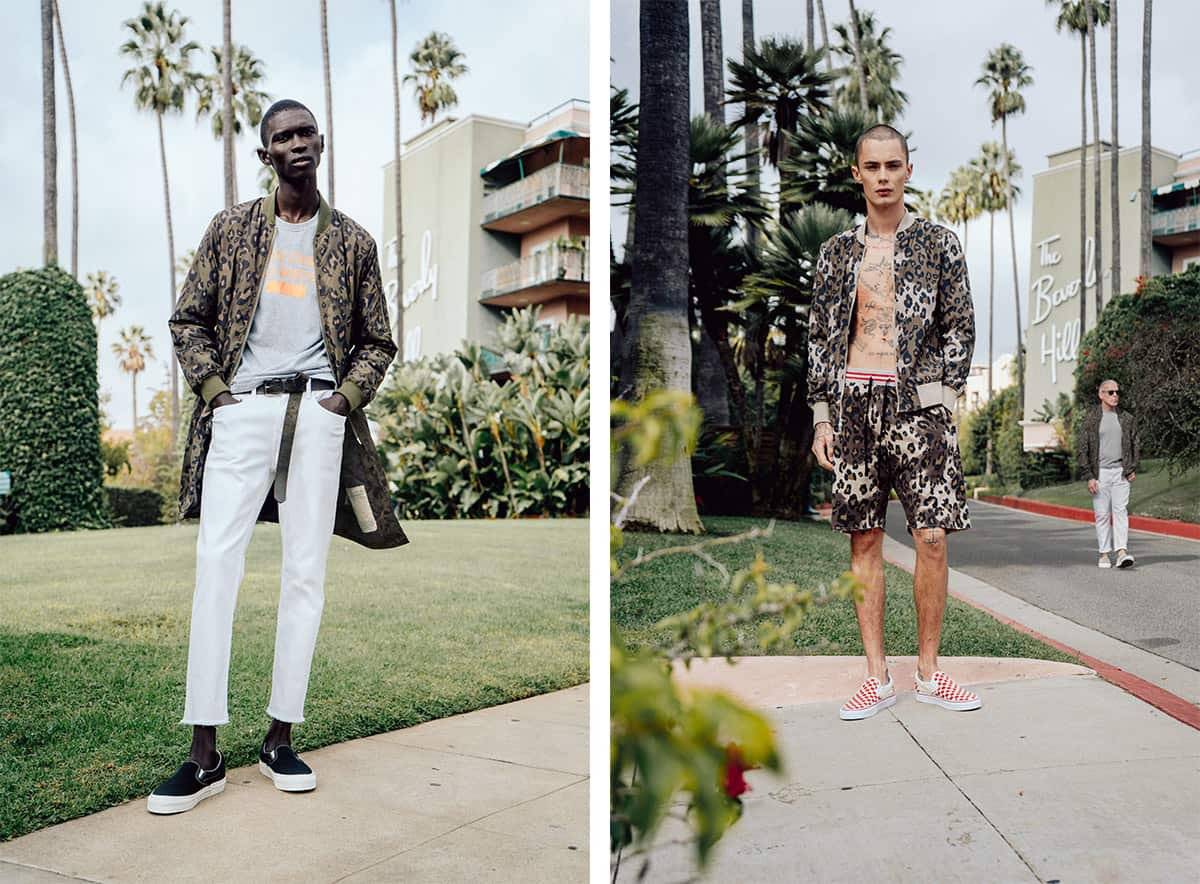 "I've been following Nick for years and have always drawn inspiration from the confident and bold style choices he's made," said Andres Izquieta, co-CEO and creative director at Five Four. "To say we're excited to have him develop an entire collection for our Club subscription guys in addition to an e-commerce collab would be an understatement. He has a very clear vision for how to create a truly diverse wardrobe that's based on very few building blocks which are reflected in the collection."
"We've taken really key, basic items, that I think are essential to every man's wardrobe, striped oxford cloth shirts for instance, and given them a slight twist," added Wooster. "The hope is that when a guy puts this on, he stops and thinks, 'hey, someone really thought about this for me'."
The collection is available exclusively through Five Four's e-commerce store starting Black Friday, November 24 at FiveFourWooster.com.