NICOLA FORMICHETTI'S NICOPANDA LAUNCHES AT URBAN OUTFITTERS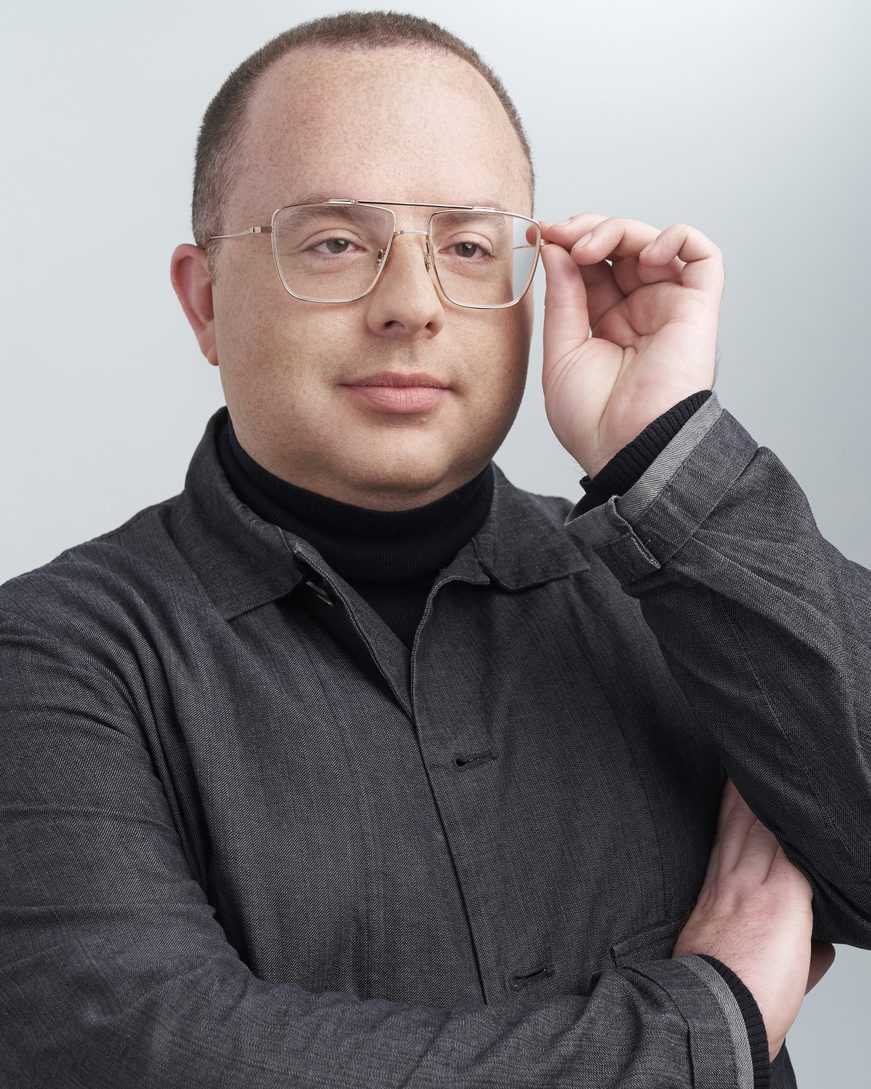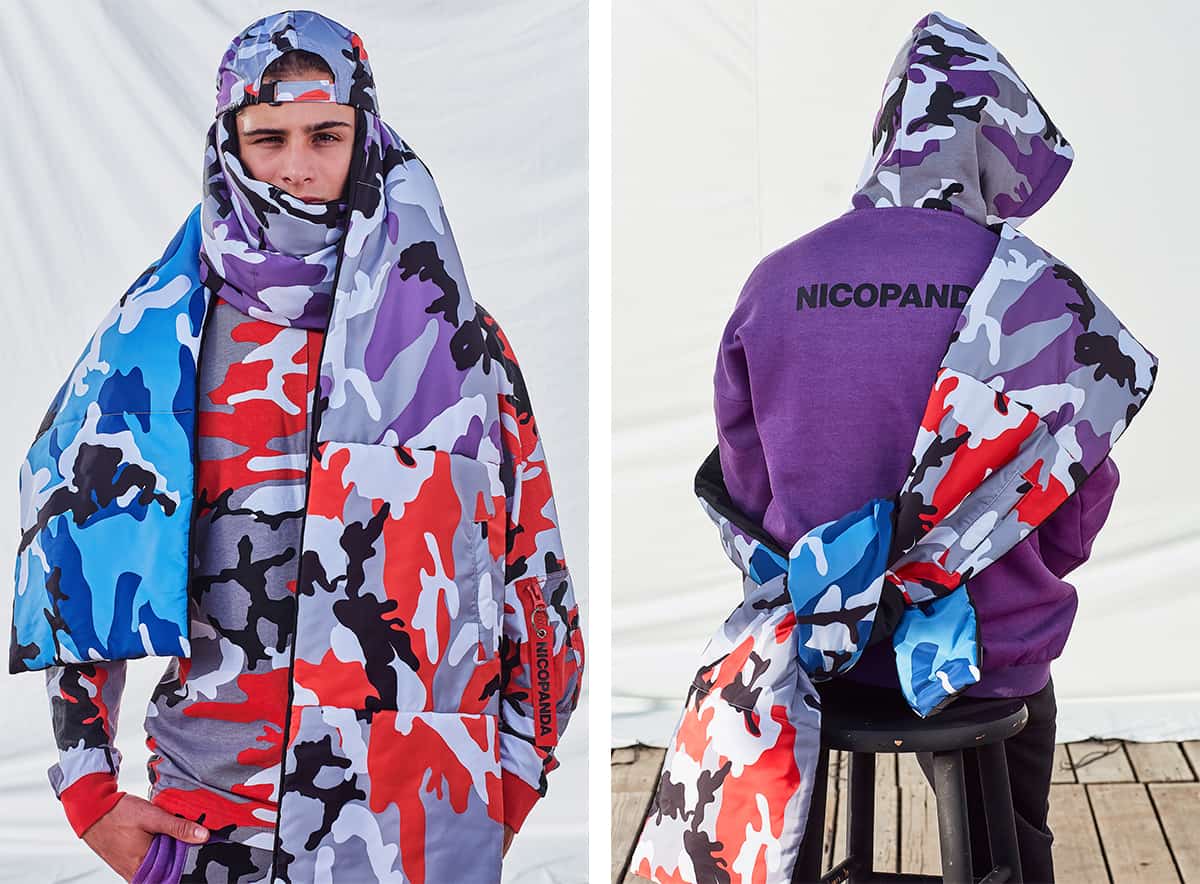 Pennsylvania-based lifestyle retailer Urban Outfitters has launched a collection with fashion and lifestyle brand Nicopanda.
Developed in 2011 by award-winning creative director Nicola Formichetti, Nicopanda's assortment for Urban Outfitters consists of exclusive pieces and favorites from the brand's current offerings.
The 6-piece men's collection consists of a long-sleeve tee, an oversized hoodie, a double layer tee, a camo sweatpant, a puffer scarf, and camo hat. The womenswear assortment includes a maxi puffer jacket in white camo, a playful mini-dress with cold shoulder detailing, a sheer maxi dress in red, a pink camo hoodie and matching joggers, a sheer ruffle dress in black, a puffer jacket in pastel camo, and a maxi puffer scarf.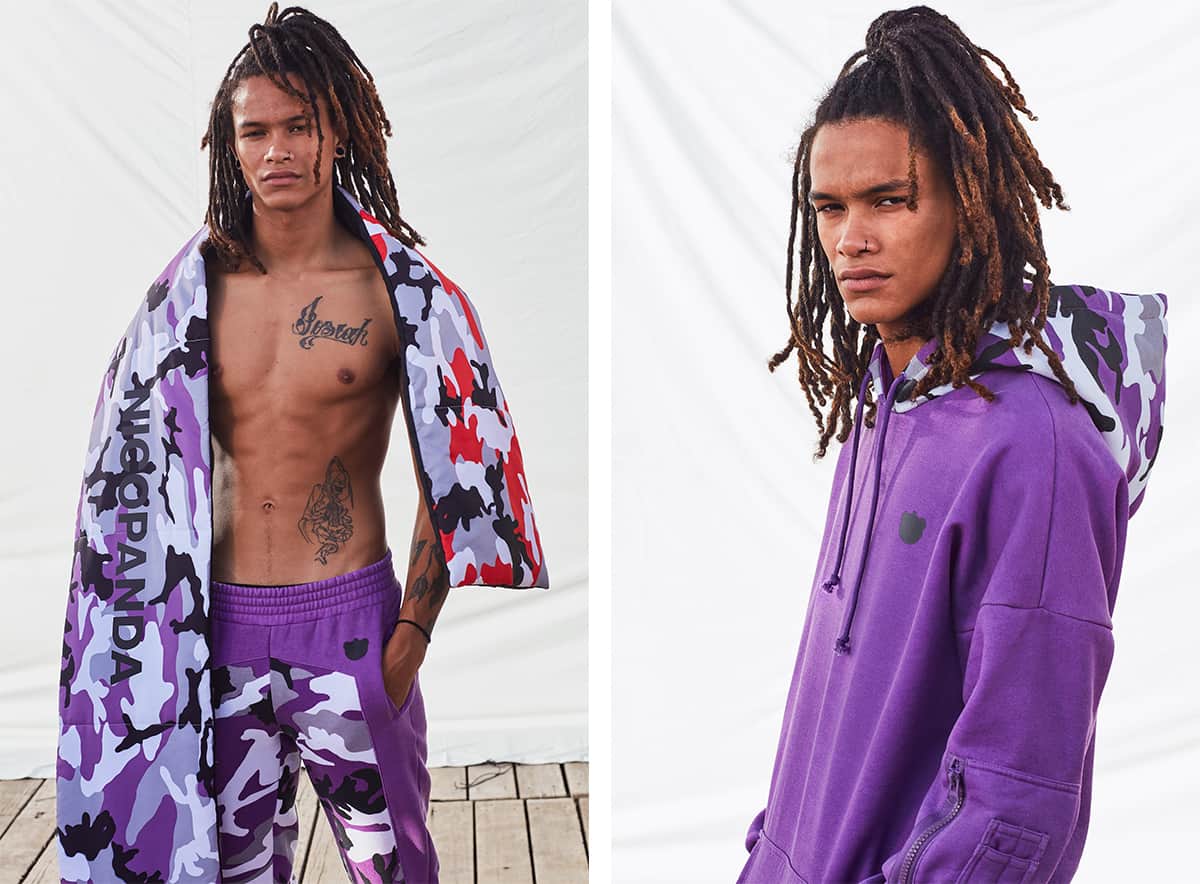 "I am so excited to launch with Urban Outfitters," said Formicetti. "Their stores and website are so much fun to visit and shop- it is a perfect home for Nicopanda. I wanted to develop an exclusive collection for our launch with UO men's and women's- something fun and easy- to- wear. For this collection specifically- we took the classic idea of camouflage and shook it up with vivid colors- red, purple, pink, blue, yellow. The idea is to stand out- not blend in! I suggest layering them all together for a full-on look."
"Nicola Formichetti's design resume has intersected with a lot of partners that we have also worked with at Urban Outfitters," added Colby Black, general merchandise manager of menswear at Urban Outfitters. "Nicola's work speaks for itself, so when we were presented with the opportunity to work with Nicopanda, our team was extremely honored and beyond excited."
The collection, which retails from $40 to $350, is now available on urbanoutfitters.com and within select Urban Outfitters stores across North America and Europe.