NIKE VISION UNVEILS NEW MEN'S TRAINING SUNGLASS COLLECTION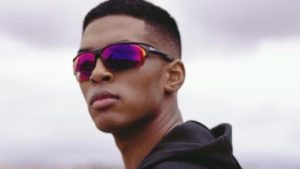 Nike Vision has announced details of its new Training Sunglass collection, which features five new style sset to launch this spring and summer: the Nike Terminus, Nike Traverse, Nike Intersect, Nike Hyperforce and Nike Hyperforce Elite. Prices for the collection, which is now partially available on Nike.com., range from $99 to $260.
Developed with insights from Nike athletes and trainers, the collection is designed to provide athletes with maximum coverage, personalized comfort and high action stability during dynamic movement for optimum performance. The lightweight and durable new line builds on the innovative designs from last year's Nike Running collection.
Features of the collection include Max Optics, which provide precise clarity from all angles; anti-fog ventilation holes in the frame help circulate air; ventilated rubber nose bridge, which reduces fogging; interchangeable lenses for any environment; nylon frames; and 100 percent UVA and UVB protection.