NOAH TEAMS UP WITH ROWING BLAZERS ON COLLECTION TO BENEFIT ROW NEW YORK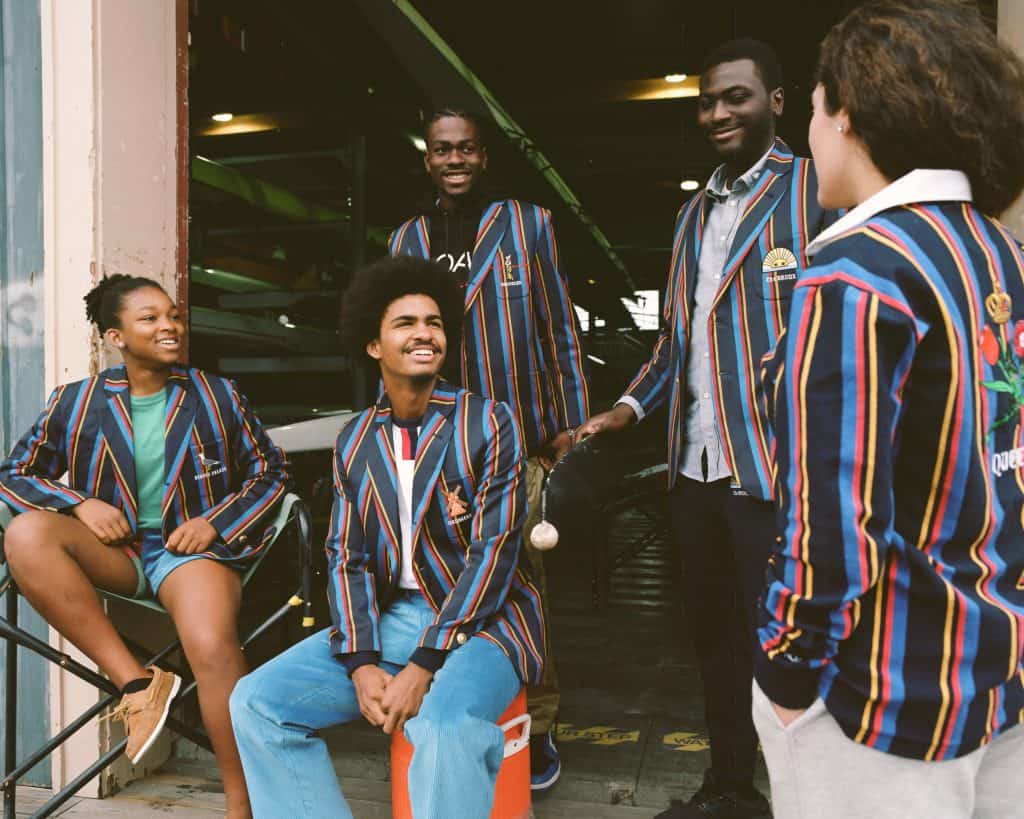 American men's clothing brands Noah and Rowing Blazers have teamed up to create a collection that benefits Row New York – an NYC non-profit and after-school rowing and academic program for middle and high-school students, regardless of their background or ability. The program serves over 4,000 kids from all five boroughs, mostly from the city's under-resourced communities.
When Brendon Babenzien, founder of Noah, and Jack Carlson, founder of Rowing Blazers, met over a year ago, Row New York came up in conversation and working together on a capsule to benefit the non-profit felt like a natural fit for both.
Carlson has been involved with supporting the program since he was a member of the U.S. National Rowing Team; and for the past few years, Rowing Blazers has presented every high school senior at Row New York with a blazer hand-tailored just for them with a symbol of their New York borough embroidered on the chest pocket. The two brands agreed that the borough theme was the perfect starting point towards building a small collection.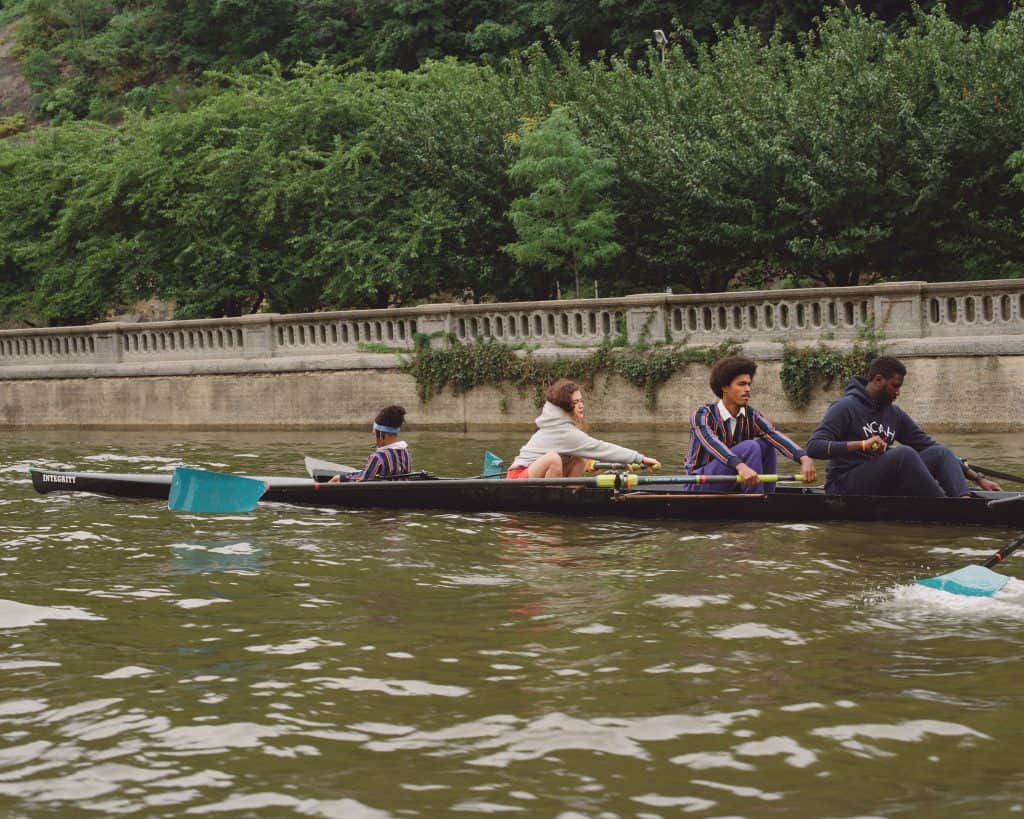 The collaboration includes five of each of the following (one for each borough): blazers, rugby shirts, hoodies, sweats, and tote bags. Each is emblazoned with an emblem adapted from the seals of Brooklyn, Manhattan, Queens, Staten Island, and the Bronx. The hoodies feature the Latin proverb and Rowing Blazers motto, "Destitutus Ventis Remos Adhibe," which translates to, "If the wind will not serve, take to the oars." The blazers and rugbies come in navy, red, yellow and a blue stripe designed specifically for the collection; additionally, the hoodies, sweats, and bags come in NYC borough colors.
As both Noah and Rowing Blazers are NYC-based brands, it means a tremendous amount to both to be able to partner with a program that has a direct impact on the community in which they create. 100 percent of kids at Row New York graduate high school, 99 percent go on to college and 100 percent exceed the CDC's recommended daily activity levels; all percentages are much higher than city averages. 84 percent of participants row for free and 53 percent come from families with a household income of under $30,000. Over half will become first-generation college students.
Fifteen percent of all sales will go directly to Row New York. The collection is available now in store at NOAH NY and Rowing Blazers and online at noahny.com and rowingblazers.com.