NORDSTROM CELEBRATES ITS CUSTOMERS IN NEW HOLIDAY CAMPAIGN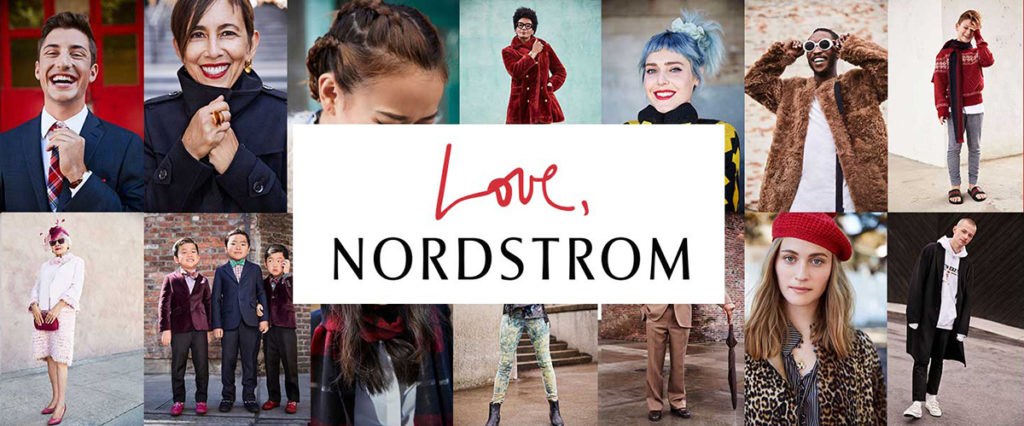 Seattle-based department store Nordstrom, Inc. is celebrating its customers and their stories through a holiday campaign that thanks them called 'Love, Nordstrom.' The retailer is using the marketing campaign as a stage for larger-than-life love notes to thank customers for the special relationship they share.
With this year's campaign, Nordstrom is prioritizing a pure holiday spirit and expressing gratitude to connect emotionally with its customers in a special way. More than 30 real Nordstrom customers were photographed in Los Angeles, Nashville and Seattle and are featured in the national campaign that was produced in partnership with creative agency Partners & Spade.
The integrated campaign components include digital, print, out of home, in-store window displays, shopping bags and coffee sleeves. There will also be a 'Love, Nordstrom' navigation tab on Nordstrom.com.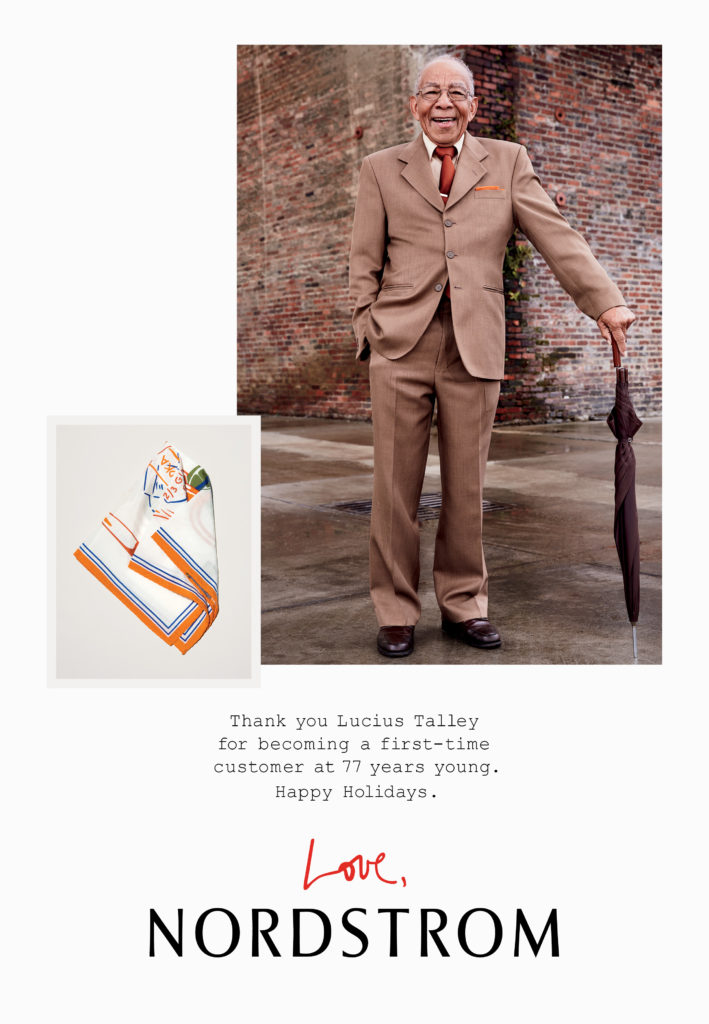 In an effort to reach and thank every single Nordstrom customer, the campaign also includes a charming video of employees singing the song "Thank You for Being Friend" to let all customers know how much they are appreciated. The video will be posted on Nordstrom.com and on the retailer's social and digital platforms.
"This holiday, we want to remember and thank the people who are most special to us at Nordstrom – our customers," said Olivia Kim, vice president of creative projects at Nordstrom. "We reached out to our employees and asked them to share some of their favorite customer stories. We met with as many people as we could, asked them to bring along some of the things that make up their signature style and took photos of them. It was so fun to connect with our customers who make us who we are. The result was our Love, Nordstrom campaign."