NORDSTROM MAKES PROGRESS BUT DISAPPOINTS IN THIRD QUARTER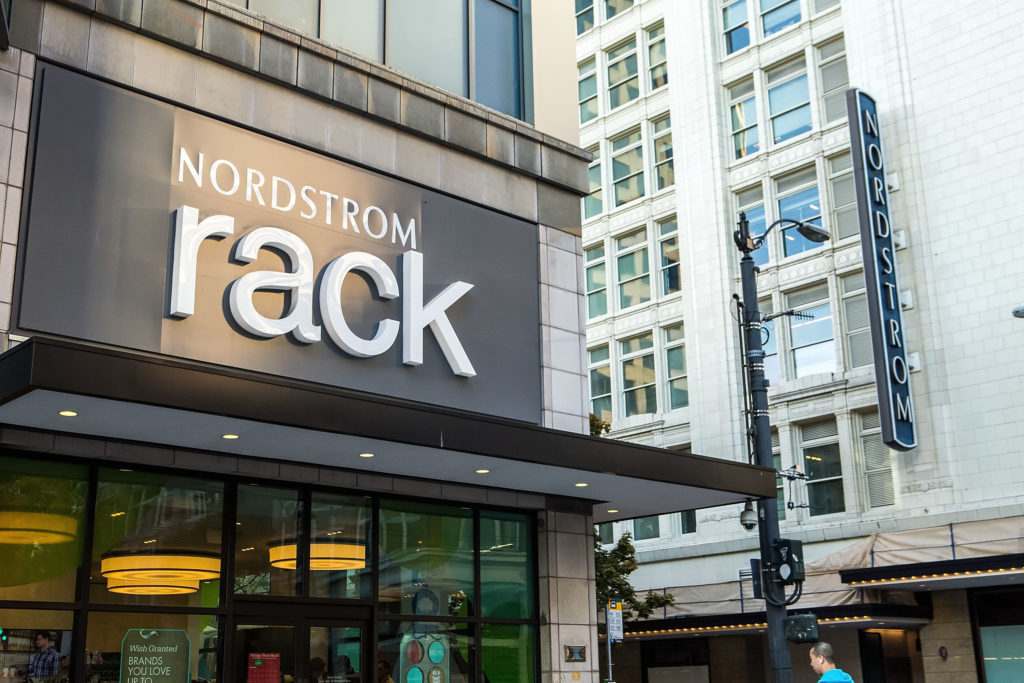 Seattle-based department store Nordstrom saw its shares dip further in premarket trade after posting disappointing third-quarter results.
The company reported on Thursday that its third-quarter net earnings were $114 million compared with net loss of $10 million during the same period in fiscal 2016. Total company net sales were reported at $3.5 billion for the third quarter, which increased 2.0 percent compared with the same period in fiscal 2016.
In the Nordstrom brand, including U.S. and Canada full-line stores and Nordstrom.com, net sales when combined with Trunk Club, decreased 1.2 percent and comparable sales decreased 1.9 percent. The top-ranking merchandise categories were men's apparel and kids' apparel. The West was the top-ranking U.S. geographic region. In the Nordstrom Rack brand, which consists of Nordstrom Rack stores and Nordstromrack.com/HauteLook, net sales increased 5.5 percent and comparable sales increased 0.8 percent. The West was the top-ranking geographic region as well.
The retailer is also feeling the burn from this year's string of harsh hurricanes that hit the Southern part of the U.S. The full-year impact from several hurricanes that occurred in the third quarter is estimated to impact sales by $26 million.
To date in fiscal 2017, the company opened 19 stores, relocated three stores and closed two stores. Included in these openings was Nordstrom's new Local concept shop that debuted in West Hollywood, California in September where personal shoppers help customers pick out clothes and accessories.