NORDSTROM TO MATCH DOCTOR'S CAMPAIGN TO SUPPORT KIDS AT CHILDREN'S HOSPITAL OF WISCONSIN
This holiday season, Nordstrom sold out of an unusual product: a leather-wrapped rock priced at $85. That news inspired a doctor at Children's Hospital of Wisconsin to start a unique fundraising campaign – Rocks for a Reason – which has been gaining support since it began December 9. That doctor was recently surprised to learn that Nordstrom has joined the cause and agreed to match the first $50,000 that the campaign raises.
"I figured if people were willing to pay $85 for rock that didn't do anything, there must be some people out there who would be willing to pay $85 for a rock that would help bring joy to kids in the hospital," said David Margolis, MD, who started the campaign and who heads the Children's Hospital of Wisconsin MACC Fund Center for patients with cancer and blood disorders. "I have been blown away by the support we have received. And now this generous gift from Nordstrom. Its heartwarming how many people are reaching out to help us help kids! We are going to need more rocks."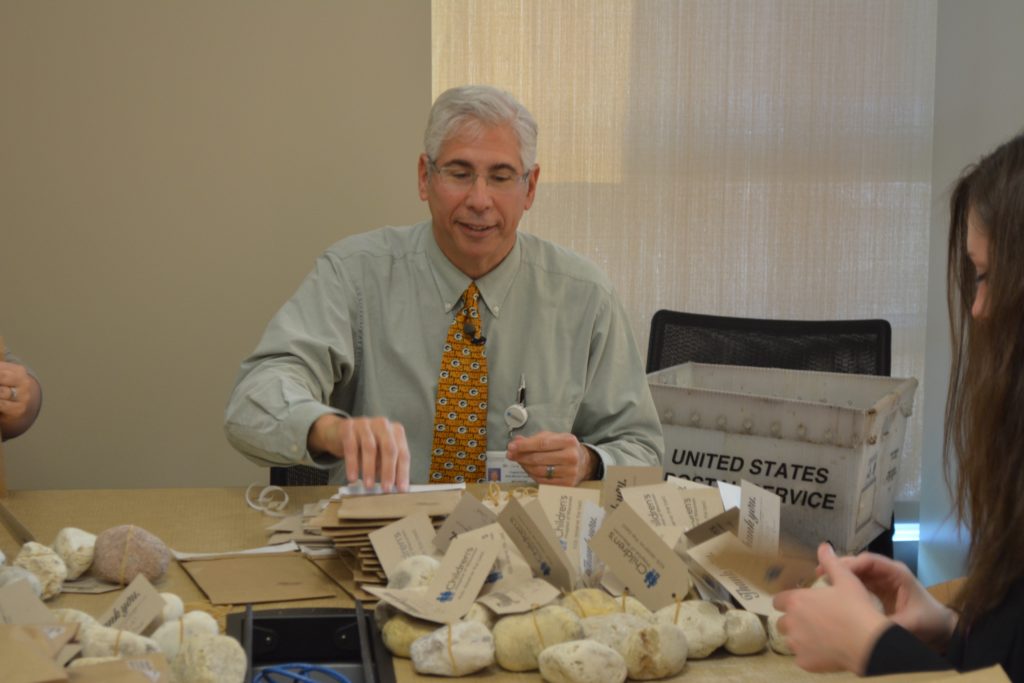 The Rocks for a Reason campaign has generated interest and support for Children's Hospital of Wisconsin from across the county and beyond. As of Monday, December 19, more than 460 gifts have come in from 39 states (and Puerto Rico) totaling more than $46,000. Donations will help provide nationally ranked medical care, community-based health services and lifesaving research. Everyone who donates to the campaign by December 31, will receive a rock with a thank you tag signed by Dr. Margolis.
More information about the Rocks for a Reason campaign can be found at chw.org/rock.