NORDSTROM SHOWS ITS 'LOVE' FOR ITS CUSTOMERS AGAIN FOR HOLIDAY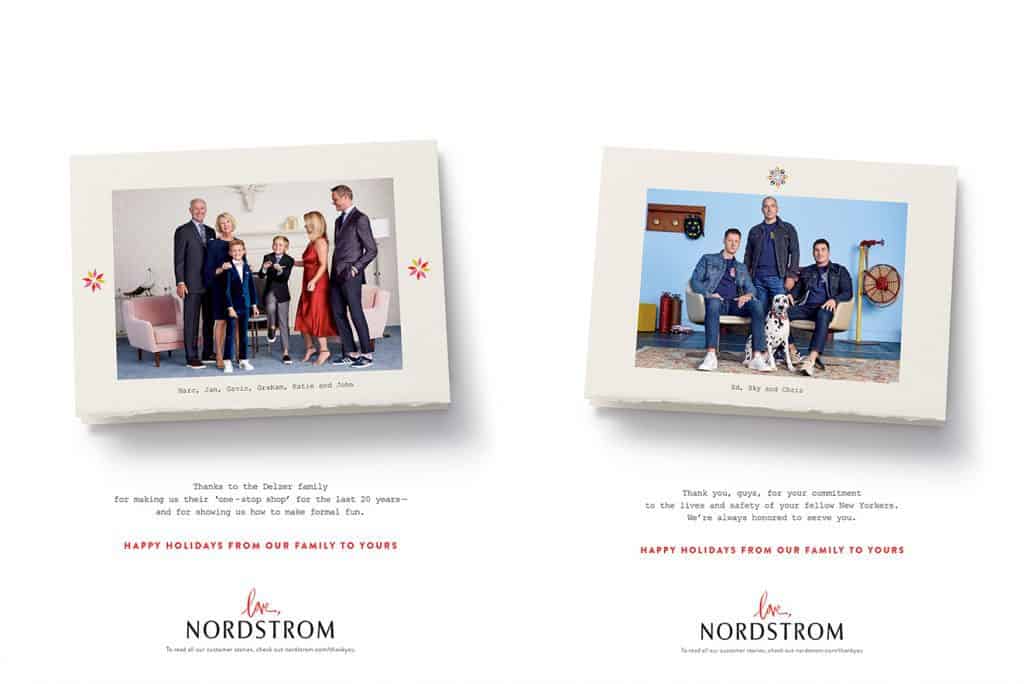 For the second year in a row, Nordstrom is celebrating customers' stories through a holiday campaign called 'Love, Nordstrom.' Shot by film director and fashion photographer Danielle Levitt, this national campaign highlights the special relationship customers share with the company and with each other, depicting their stories through a larger-than-life holiday card which comes to life in video.
Following last year's 'Love, Nordstrom' holiday campaign, which put the spotlight on customers, the 2017 campaign extends to friends and family and the special ties customers have with Nordstrom and with each other. Nordstrom asked customers to share their family stories which quickly confirmed that families are defined in many different ways, including lifelong friends, girl squads and loving tribes who come together to celebrate the holidays.
The integrated campaign components include digital, print, outdoor, in-store window displays, social media, shopping bags and coffee sleeves. There is also a 'Love, Nordstrom' navigation tab on Nordstrom.com to take customers to the full campaign experience. The campaign also includes a series of charming videos where the ad campaign comes to life set to the melody of Ray Charles' song "Ain't That Love."
"The holidays are about celebrating the relationships and people that are meaningful in our lives," said Scott Meden, chief marketing officer at Nordstrom. "For Nordstrom, that special relationship is with our customers. With this campaign, we want to celebrate our customers because they make us who we are – and we're grateful to be able to share their family stories."