Northern Grade brings its menswear market west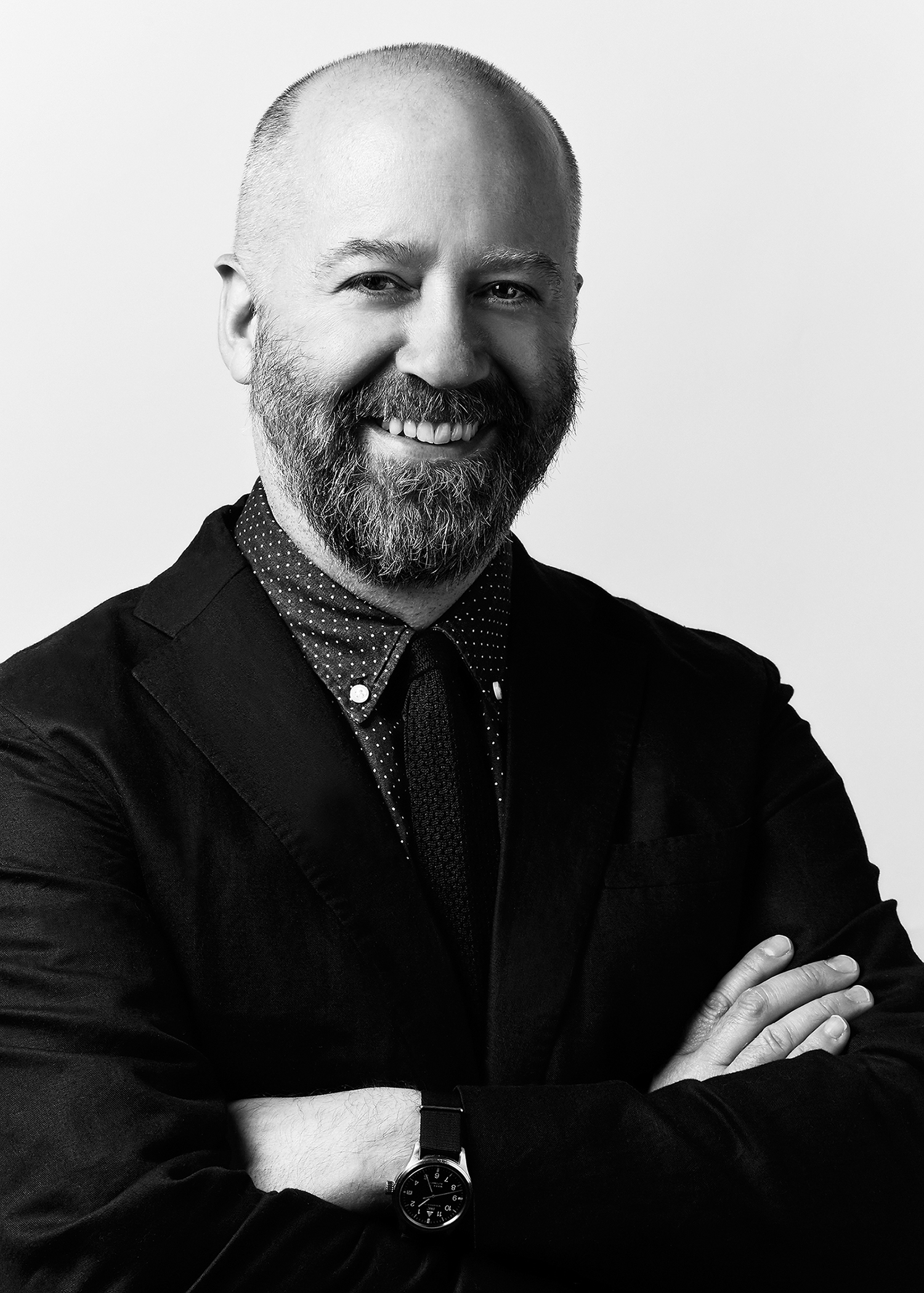 Northern Grade, the pop-up menswear flea market that started in Minneapolis three years ago, is now in five cities—Minneapolis, Chicago, Los Angeles, Nashville (coming in May) and San Francisco (in June)—and co-founder Katherine McMillan is in talks to bring Northern Grade to Dallas and Washington, D.C.
The all made in America event was in Los Angeles last weekend, partnering with local brand Apolis; Northern Grade was held in a space across the street from Apolis's retail store on E. 3rd Street near downtown.
All photos: Ryan E. Plett
"Working with [Pierrepont Hicks'] Mac and Katherine on this edition of Northern Grade, it's been really cool to see how they put it together," Apolis's Raan Parton told me. "It's not a cost prohibitive event to be a part of, whereas a lot of pop-ups like this typically are. And the brands have incredible results, usually making money. Some brands have gotten on a circuit with Northern Grade across the country, and it's been a huge benefit for them."
A little background on Apolis: it's more than just a brand and a retail store, it's also a sort of humanitarian project. While it makes a lot products in its home city of Los Angeles, part of its mandate is advocacy projects for developing countries. That means forming partnerships with small manufacturers to give them, as co-founder Raan Parton explains, "a larger marketplace and the means to make stuff." Apolis works with manufacturers in Bangladesh, Peru, Uganda and other countries.
But at Northern Grade LA, Apolis confined its goods to what was made domestically. Joining Apolis and Pierrepont Hicks were a number of denim brands (naturally), including Baldwin and Rogue Territory and non-denim brand Good Acre. Other menswear brands included 3Sixteen, Jack Robie, Taylor Stitch, Chippewa Boots, Cause and Effect, Farm Tactics, The Windmill Club and men's grooming brand Imperial Barber Products. There was a surfboard maker, a furniture maker and an apron maker. New Yorkers BKLYN Dry Goods flew out with some vintage American-made menswear. Local retailers like Mohawk General Store and Self Edge had booths and food was provided by a number of distinctive local vendors — like Ceviche Project and Moon Juice — and Delaware-based cult beer brand Dogfish Head.
I asked McMillan why she thought Northern Grade was so successful and why its version of the weekend menswear marketplace was the one that went national.
"I think the Midwest had a moment about four years ago with the urban lumberjack thing," McMillan said. "People looked to the Heartland for trends because some of our regional brands were ones that Midwestern guys had been wearing all along. Northern Grade launched around that time, and it was all about celebrating those heritage brands."
She added that in each city, she and her fellow organizers were contacted by local brands and retailers, asking them to bring Northern Grade there.
Northern Grade's success (and it is successful by many measures—McMillan noted that a brand made $14,000 in sales over one of the two-day events) is probably a combination of timing and the desire in the consumer market for contact with brands, particularly brands that manufacture domestically.
Added Parton, "As a brand, it's refreshing to pay $500 or a thousand bucks and walk away with a profit and as much exposure and brand publicity as you would have gotten at a trade show. From a consumer standpoint, having these brands in a place you can interact with them—it just doesn't typically exist. By pulling in every brand's network, Northern Grade events will have three or four thousand people rolling through over a weekend."
Photo credit: Ryan E. Plett