NY's Home Opener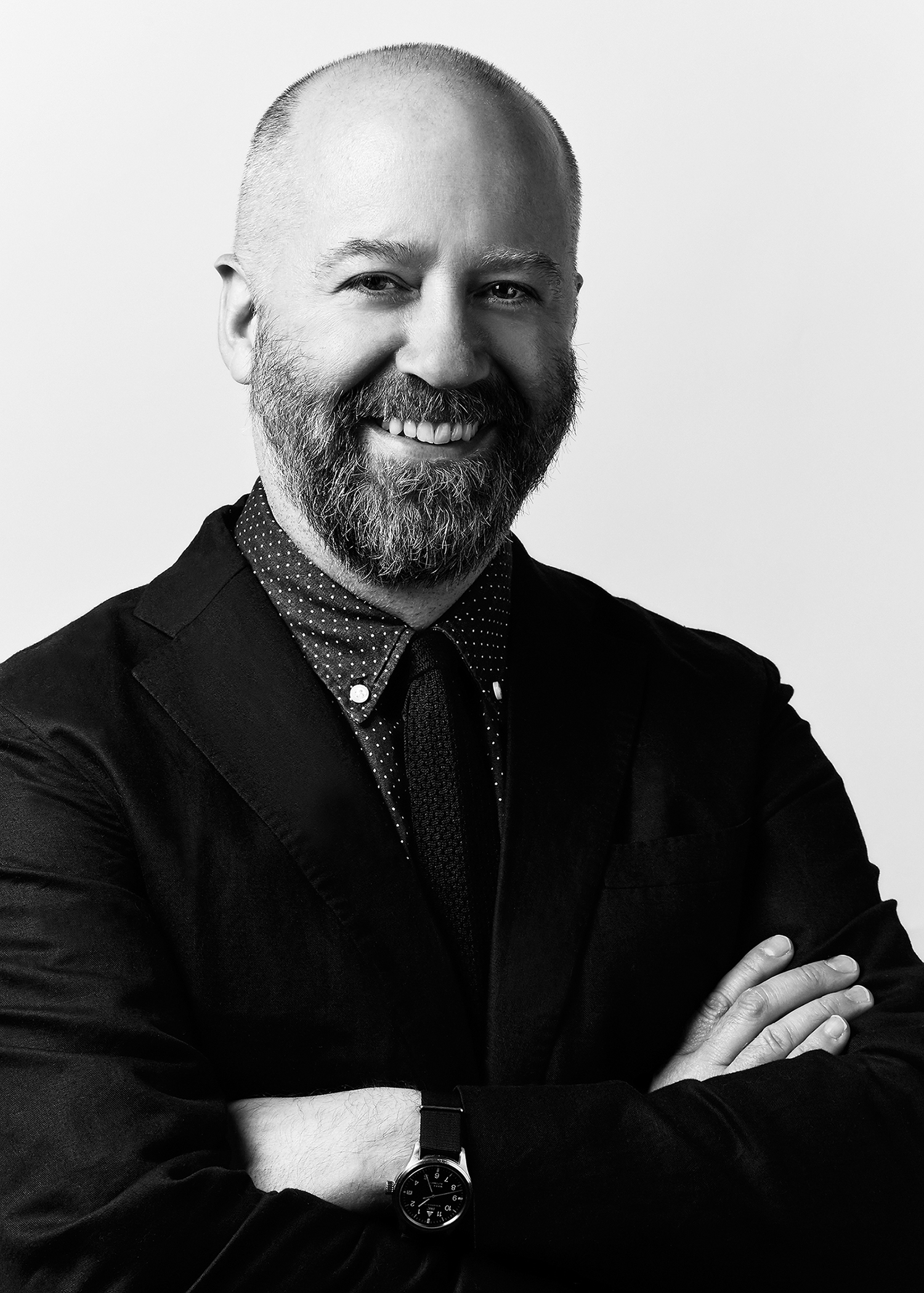 Olympus Fashion Week 2006 got off to a promising start last week with John Bartlett taking the early spot away from no-show Kenneth Cole. Here's the first of our reports. You'll read articles by Craig Crawford in the pages of MR – he joins me for the Big Apple blogging.
John Bartlett
John went spare on the brawn this season, in favor of a clean, preppy look—almost waifish for John Bartlett—that felt very 1980's-inspired (remember InWear/Matinique?), especially with a palette that ranged from dove grey, cream, navy to subtle olive, khaki and yellow. Sporty heavy gauge knits, with wide banded bottoms and bold stripes, were -paired with subtly polished wovens that had an activewear feel – the return of the sweatpant!
Our favorite pieces? An ombre plaid suit, cuffed mid-thigh shorts, a translucent short sleeve tuxedo shirt, a baggy hooded parachute with a draped, bateau neckline and drawstring sleeve detail and totally vintage belted knit shorts that would look at home on Gatsby.
Perry Ellis
OK, I'll admit it: I was concerned. Did Perry Ellis need to do a runway presentation? They had been doing the still life format for several seasons, which seemed to work for their salable collection. What a pleasant surprise. John Crocco fulfilled his aim of paying tribute to the brand's founding designer. Appropriately enough, the models walked to a remixed Talking Heads' "Once in a Lifetime" ("same as it ever was"). The last piece down the runway? An homage tee, with Perry Ellis' image splashed across the front.
Again, a pale, neutral palette, in fresh, light pieces – think "Chariots of Fire." We liked big, baggy pants in a fabric light enough for parachutes. Mandarin collars, epaulettes, wide knit stripes, micro plaids, shiny cottons, sheer micro-gauge knits wafted down the runway. Favorite pieces: a "Members Only" white jacket, a yummy-textured zip-front cardigan with suede insets and a minimal, sheer long sleeve v-neck.
Early trends? Pay attention to raglan sleeve lines. Peacoats. Self-belted and paperbag drawstring waists. Cuffed short shorts. Sheer/translucence. Emphasis on LEGS.