OLD NAVY LAUNCHES NEW CAUSE PLATFORM WITH HELP FROM PHARRELL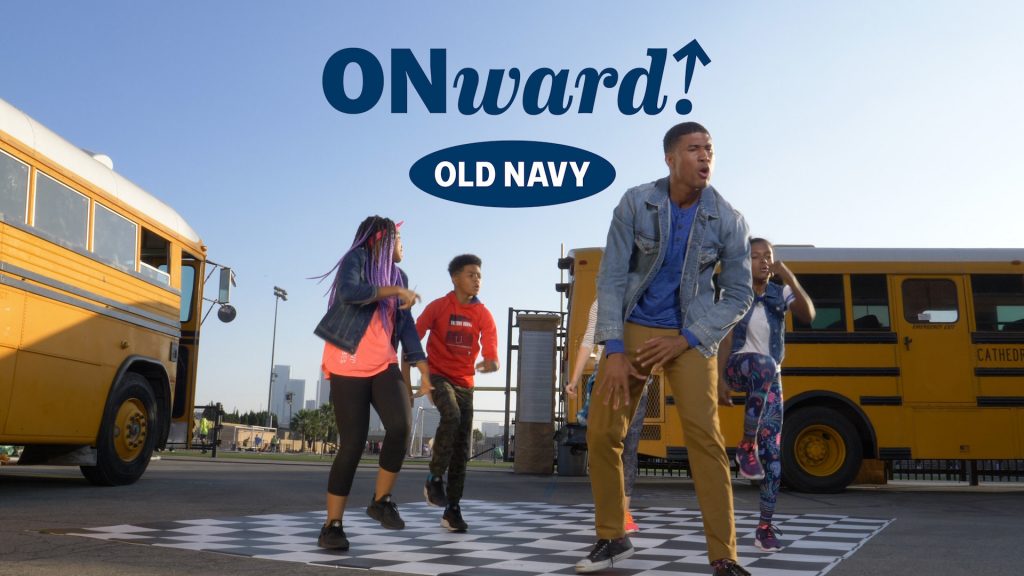 Old Navy is championing the unsung heroes of back-to-school – the incredible teachers – through a series of music videos. The eight videos feature original songs penned and performed by teachers from across the United States. Created in partnership with Pharrell Williams' creative collective, i am OTHER, the videos celebrate the launch of Old Navy's cause platform ONward! focused on taking the next generation to the next level.
In each video of the ONward! album, teachers impart important messages to the next generation through catchy tunes while outfitted in Old Navy's latest back-to-school styles.
The team at i am OTHER lent their expertise to the project, helping each teacher find their inner rock star through the songwriting and recording process. Darius Scott, a top 20 finalist from Williams' team on Season 9 of NBC's The Voice, served as the lead music producer on the project and also stars in the ONward! video. All videos are available on Old Navy's YouTube page, and the songs are also available via Apple Music and Spotify.
The videos celebrate Old Navy's belief in big dreams and bigger opportunities for the next generation. Through cause platform ONward!, Old Navy partners with nonprofits to empower the next generation with real-world skills, training, and job opportunities to make a difference in our communities and blaze a path forward to a brighter future. For over a decade, Old Navy has partnered with Boys & Girls Clubs to help turn learners into leaders, and has donated over $10 million to support the cause. The brand has also committed to providing youth from local nonprofits with 10,000 jobs by 2020 through the This Way Ahead paid-internship and training program.
Additionally, during the back-to-school shopping season, Old Navy is sponsoring a fundraising campaign with the goal of raising $1 million to benefit Boys & Girls Clubs of America (BGCA) and Boys & Girls Clubs of Canada (BGCC). From July 27 to August 7, Old Navy will match in-store customer donations to BGCA and BGCC, combined up to $350,000. Customers can donate at the register at all U.S. and Canada stores. Old Navy is also adding functionality to their online checkout to allow customers to donate year-round to the nonprofits that ONward! supports.