ONES TO WATCH: AGENT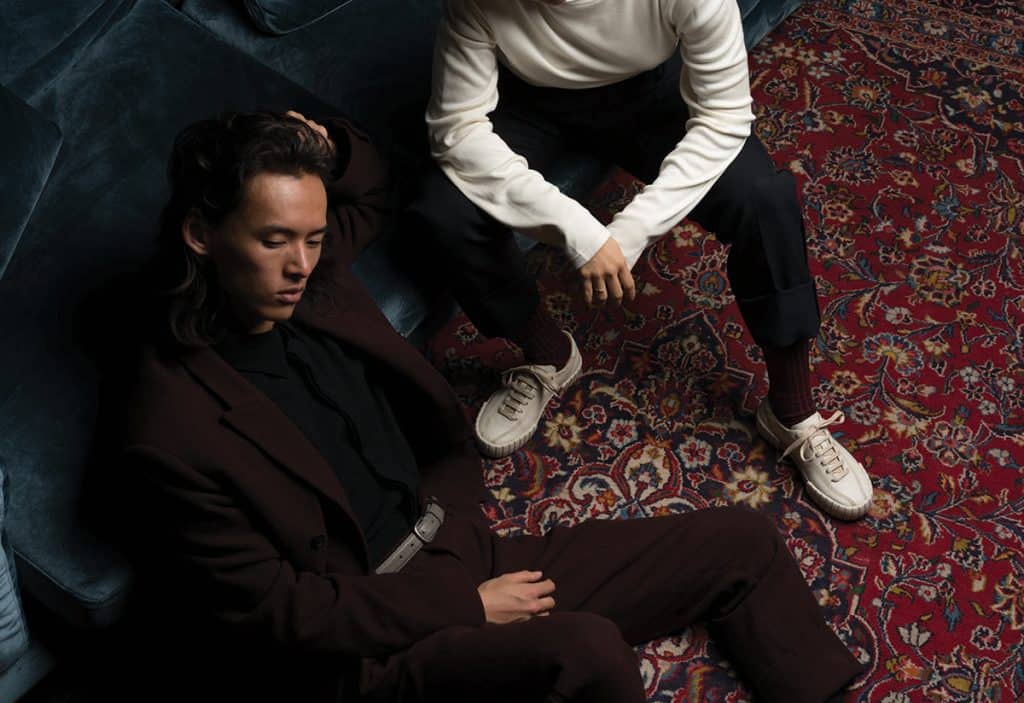 Looking at the stunning, almost floor-length corduroy trench coat,  a fabulously fuzzy wool and polyester jacket or a beautiful double-breasted heavy twill blazer — all part of the first full collection of apparel created by Agent — one would hardly imagine this ultra-luxe New York-based brand is the brainchild of two young men who got their start in their footwear industry. But, as they say, the truth is stranger than fiction.
Indeed, such is the case. Terrence Williams, a Singapore native who moved to Los Angeles to go to college and spent 10 years as a designer at Creative Recreation, and Joshua Fronda, an English native who has worked at such companies as Clarks, Asos, Puma and Lacoste, came up with Agent – which does include a small selection of spectacular leather footwear –  about one year ago.
"The name Agent came before we even started designing," says Fronda. "We knew that we wanted to create pieces – and a company –that would be around for a long time, while still being a catalyst in the fashion world. We chose the name because we want to be an agent for change."
Indeed, the pair believes the line can fill a niche in the luxury market. "This line is for a younger customer who is not happy with what they are currently seeing on the streets," says Williams. "We're trying to create clothes that are fun and friendly yet also elevated and highly detail-oriented. We're using some of the finest fabrics from both Japan and Italy, and we pride ourselves on the combinations of different fabrics and textures in the same piece. Plus, we're using the same high-end factories in Italy that companies such as Louis Vuitton, Hermes and Yves Saint Laurent employ."
Indeed, when asked what designers have inspired them, the pair mention such legendary names as Dries van Noten, Martin Margiela, and Vivienne Westwood. And with prices that range between $240 for a t-shirt to $2,250 for the trench coat, the pair is aware that Agent (most of whose apparel can be worn by either gender) is made with a very discerning consumer in mind.
"We don't plan to produce mainstream clothes. I rather like the idea of these being hard-to-get, hard-to-find pieces," says Fronda. "But we are actively looking to wholesale this collection to niche boutiques, such as Dover Street Market or Totokaelo. And going forward, we want to expand the collection and go even deeper into our aesthetic. Still, we know we've built a great foundation for our future."