ONES TO WATCH: DESOTO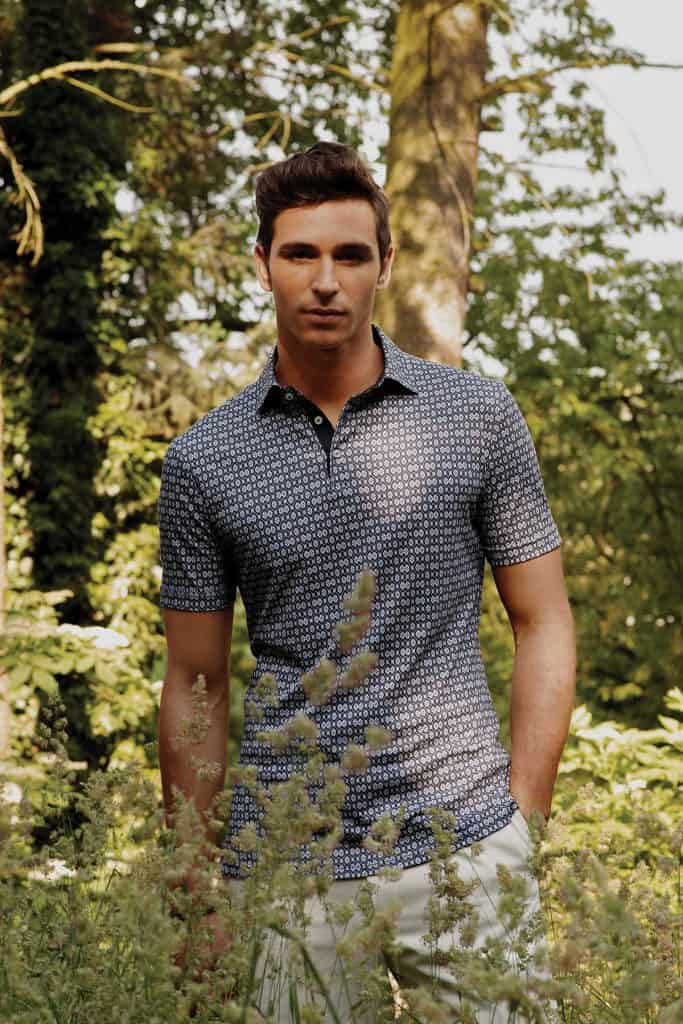 In 2014, Heino Putnai came up with a new fashion concept for knits, inspired by jersey jackets and jog-pants. His success formula: exclusive piece goods, an outstanding production facility and exceptional engineering of the shirts. After 12 months in development, Desoto showed its first men's collection in Berlin. Today, it has more than 900 accounts worldwide and a recently launched women's collection.
Putnai describes his ultimate vision for Desoto as establishing fine jersey shirts as a real alternative to wovens. "The current direction in fashion is very accommodating to knits: the trend to comfort is irreversible," he says. As to what makes these shirts so special, Putnai talks about how they combine maximum comfort with elegant style, all at great prices ($135 to $175 retail).
Furthermore, these body-conforming shirts (which are crafted exclusively in Europe, sized XS to 3XL) are non-iron and comfortable in their modern fit. Plus, the soft-touch fabrics they contain are sustainably produced, without chemicals, using Oeko-Tex certified fabrics from Germany.
You can check out Desoto's spring 2019 collection at the Chicago Collective from August 5-7.