ONES TO WATCH: GUNZE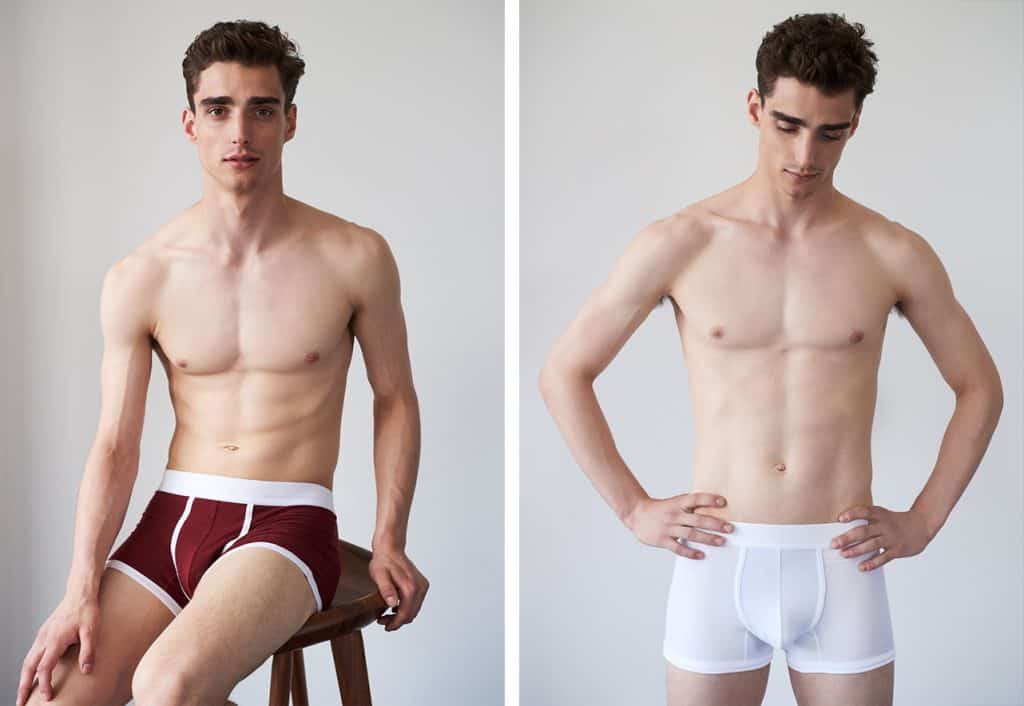 Officially launching sales in the U.S. for spring '19 are two great underwear lines from Japan: Seek and Body Wild. Both come from parent company Gunze, which has over 100 years of experience and is the leading manufacturer for underwear in Japan, thanks in part to its "Comfort Science Lab", where it uses a state-of-the-art machine and a laboratory that scientifically verifies the comfort of each pair of underwear. And comfortable they are, since every product is made from organic materials and has a soft texture and a finish that gently touches the skin.
Items to look out for include Seek's sleek boxer briefs with soft waistbands and its cut-off undershirts which lay flat on the skin to create a no-show look, while Body Wild's signature pieces include their colorful range of boxer briefs and ribbed T-shirts. Prices range from $45 to $80 for Seek and $30 to $60 for Body Wild.
"We are eager to make the consumer's life more comfortable here in the U.S., just as we have been doing in Japan since 1896," said Masahito Shindo, U.S. president of Gunze. "There is currently only one shop which sells our product in the U.S., so we are looking forward to developing partnerships with major department stores and specialty stores. We believe that our 'Made in Japan Quality' has huge potential in the U.S. market.