ONES TO WATCH: HOOD HAT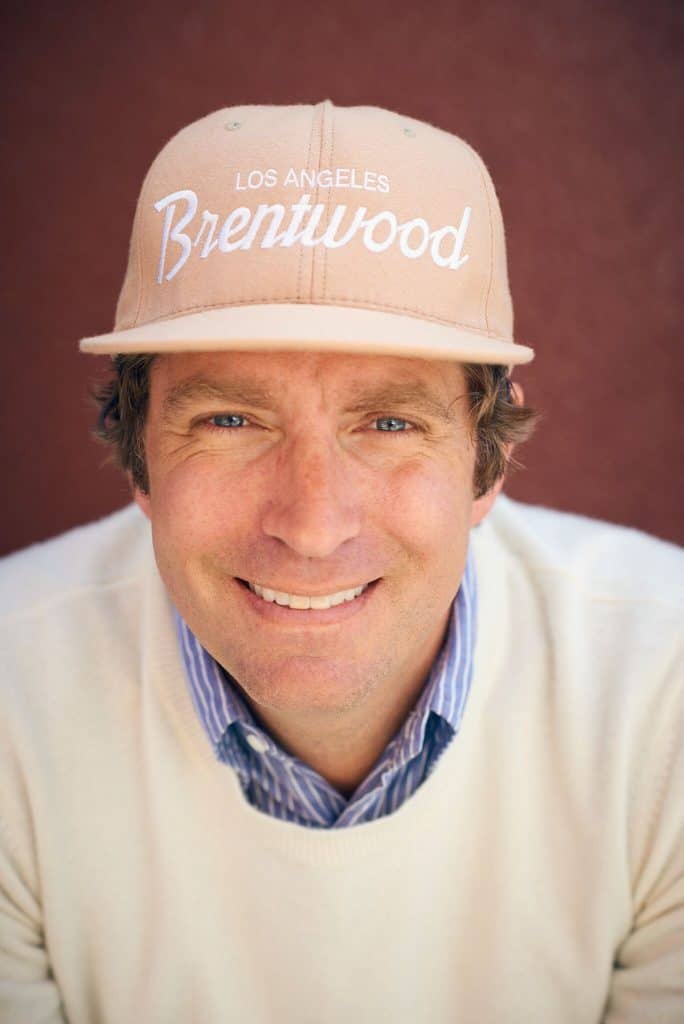 Necessity, as they say, is the mother of invention, which is the best way of explaining how successful Los-Angeles-based realtor Max Nelson became the creator and owner of Hood Hat, a quickly growing line of 100 percent merino wool baseball caps.
"About two years ago I bought a home in Brentwood which I decided to renovate, and around that same time, I was looking for a baseball cap to wear in the sun," he recalls. "I kept going into all these shops, but I couldn't find anything I really liked; everything had too many logos or stickers and I wanted something simpler. Finally, I found a simple cap in local store – it was like $6 –and I decide to use that cap to create a hat for me that said Brentwood, which I was able to do through a small manufacturer I found."
The story might have ended there had Nelson not walked into a Sid Mashburn store and bonded with a salesman. "Like a lot of people I'd met, he admired my hat, but he was the first one to suggest that I consider changing the cap's acrylic blend to 100 percent wool," says Nelson. "So I started looking around again and found no one made pure wool hats anymore. It became a borderline obsession. I finally found a guy in New York who had the right fabric, so I made another hat for me in wool that said Brentwood. The minute I put it on, I couldn't go back. The old one felt so cheap."
Soon, Nelson decided to expand the line, which currently features 10 hats featuring 10 different Los Angeles-area neighborhoods (each available for $65 on hoodhat.com.) "I put a lot of thought into matching the caps' colors to the areas," he notes. "The Echo Park one uses L.A. Dodger blue, while Fairfax uses the same shade of maroon as the local high school. I think it really makes a lot of difference to the customer."

He also added some fine, less obvious touches to his creation. "When I went back into production, I made sure the cap's underbill was also wrapped in wool. I wanted the inside to have the same quality as the outside. I think paying attention to small details is just in my DNA."
Having tasted initial success since the website launched a few weeks ago, Nelson has big plans for the company's future. The next collection, due in July, will honor his home city of New York – he moved to California at age 11 – and he plans to launch a "travel" series in the fall, featuring such destinations as Aspen and St. Tropez.
"My main goal is to respond to what people want," he notes, adding that other plans for the brand include cashmere caps and additional apparel. (The site currently offers one jersey T-shirt). And naturally, retail distribution is part of the larger plan; his product will be sold this fall at Planet Blue, and he's talking with other stores about possible collaborations (including Fred Segal).
Most interesting, perhaps, Nelson has discovered an unexpected synergy between his two professions. "All of a sudden, people in my real estate office started to buy the caps as closing gifts. It's something different than the usual bottle of champagne, and it's something a client can either wear or display in a case," he notes. "It's really funny how my two worlds have collided."