ONES TO WATCH: M. SINGER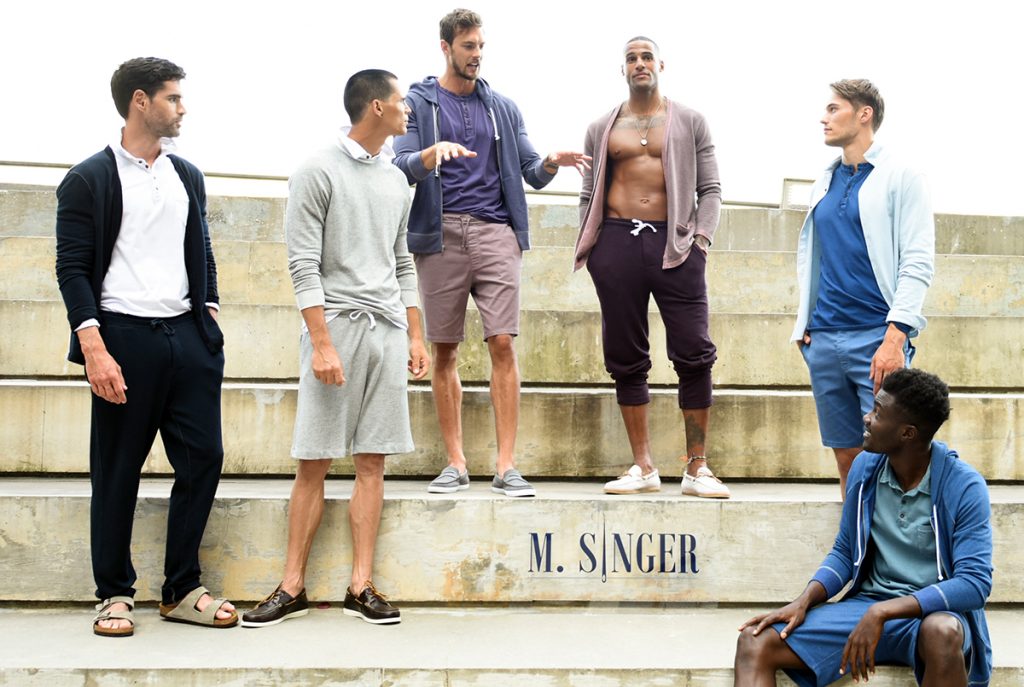 With a long-time love for product development and creating great merchandise, industry professional Matthew Singer felt it only right to break out on his own after serving as fashion director at luxury department stores Neiman Marcus Group and Bloomingdale's.
He initially launched M. Singer apparel exclusively with Gilt Groupe in 2014, upon his exit from Neiman Marcus Group, and followed up with an exclusive partnership with Bloomingdale's for the past two years. His collection can now be found in better specialty stores around the country including Rothmans, Andrew Davis Clothiers, Shaia's and Khaki's of Carmel, in addition to his continuing collaboration with Bloomingdale's.
Singer's line includes a strong representation of comfortable knits, with best-sellers including its original classic henley ($88), cotton polo shirt ($68), and hooded sweatshirt ($118). Singer stresses that his ultimate goal is to provide quality product at an approachable price point.
"Our prices range from $48 for our classic pocket tee to $188 for our French terry field jacket," he notes. "The majority of the product is under $100 at retail. It is very important for the brand to maintain an approachable price point. Today's product has too much ego in it and not enough value."
As well as things are going today, Singer has one eye on the future. "We have seen signs of success and want to continue the momentum," adds Singer. "Our focus moving forward is to maintain our price points while still manufacturing in the U.S., and continuing to create solid partnerships."