ONES TO WATCH: RE-HASH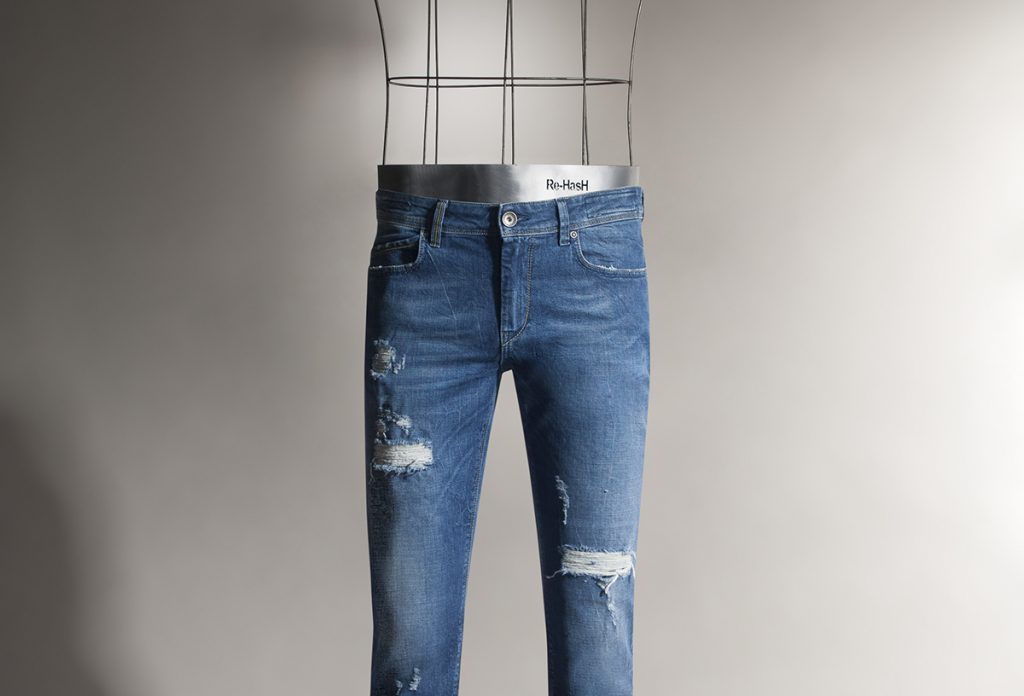 Italian pant manufacturer Re-Hash may not be new to the market, with such existing retail clients as Harry Rosen, Liles Clothing Studio, Ziani and Vero Uomo, but the company hopes to gain new customers as it is focusing on expanding its presence in the U.S. market.
"In the next six seasons we hope to be in 50 specialty stores and at least one department store," says Giancarlo Ferrari of GC Fashion Group, the firm representing the brand in the Americas. "Our retail price points start at $225 and cap at $450, a great value for Italian-made product."
While Re-Hash is primarily known for its slim fit 5-pocket denim and chinos in a gabardine stretch that come in a variety of washes and colors, the brand is developing some exclusive product for the U.S. as well. "We are bringing in a new American fit in 5-pocket and chinos with a zip fly," adds Ferrari. "And, for the first time, we will be introducing our luxury denim made up of Japanese and Loro Piana fabrics made in both slim and regular fits. The collection will have a lot of bright, beautiful color options, with some exciting fancies as well."
Look for Re-Hash in Vanguards Gallery at MRket New York this month.