ONES TO WATCH: A STYLISH WAY OF LIFE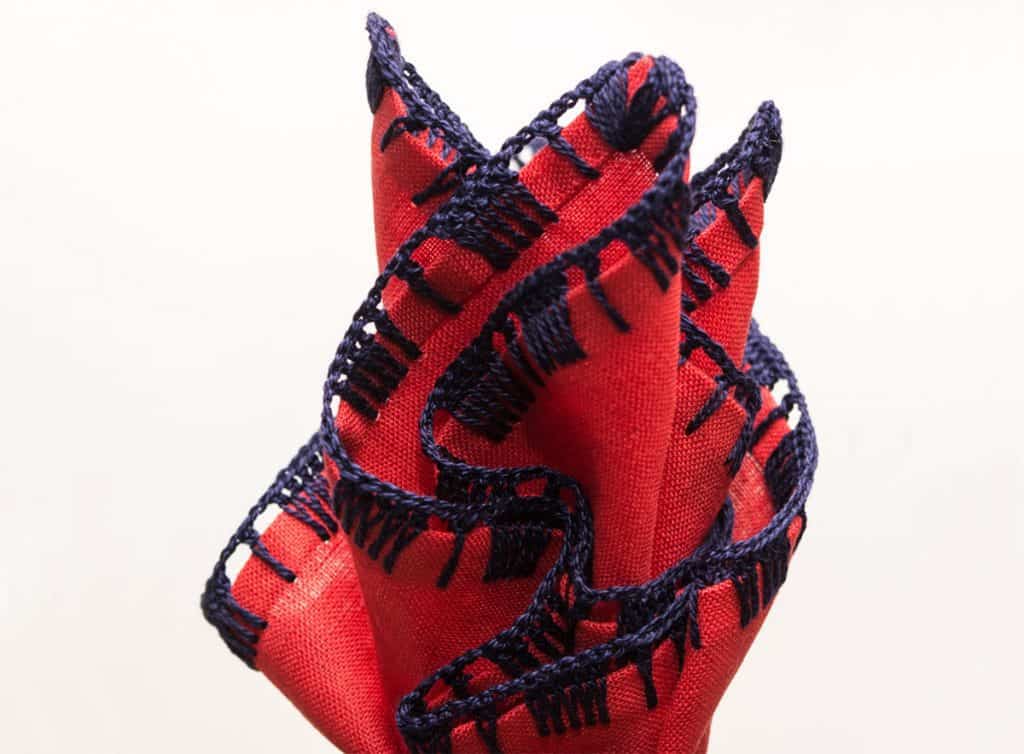 A new luxury brand of handmade pocket squares might not seem newsworthy, so why has James A. Williams' new line of these accessories, cleverly dubbed A Stylish Way of Life, been generating so much traction in the retail market?
First, because they can be completely customizable per the customer's request. "What really sets the brand apart from our competition is the fact that buyers have the opportunity to design and create their own collection of pocket squares that will work with the range of menswear they carry in their store," says Williams. "We do not offer a set collection; instead, the design elements of each collection is completely determined by the buyer."
Secondly, Williams' brand currently uses top-notch fabrics such as imported wool, linen, and cashmere that pair well with old-world tailoring and craftsmanship. For the upcoming season, expect to find new linen, wool, and cashmere fabrics, new embroidery yarn colors, and an expanded line of accessories. "We will be launching our new line of Italian hand-made cashmere twill scarves that will be offered in eight colors," adds Williams. "Also look out for our new Italian linen neckties."
A Stylish Way of Life's pocket squares retail between $85 and $160 (depending on fabric) and can be found at specialty retailers such as Rubensteins in New Orleans, Gino Marco in Baltimore, Oak Hall in Memphis and Bruce Julian in Charlotte.