ORIGINAL GRAIN TO LAUNCH WATCH USING WOOD FROM 1923 YANKEE STADIUM SEATS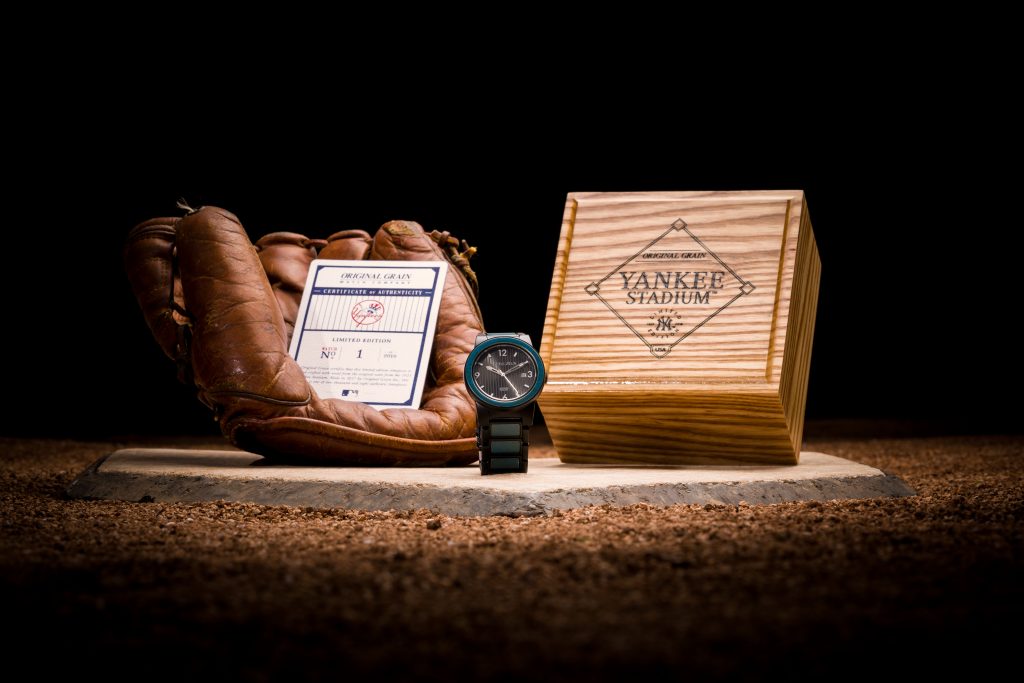 San Diego-based Original Grain Watch Co. an official licensee of Major League Baseball, is launching the New York Yankees watch, which is being produced as a series of 2008 unique timepieces, uses wood from original 1923 New York Yankee Stadium seats.
The watch will retail for $1,850 and the timepiece includes an interchangeable leather strap and an exclusive wooden gift box set with trophy case for display. It is powered by an automatic Swiss Movement featuring a 40-hour power reserve. Each watch will be numbered and have "2008"  engraved on the glass caseback.
"Consumers have a great desire to wear timepieces that tell more than the time, they tell a story," said Paul Buss, CEO Original Grain Watch Co. "To introduce original wood from iconic Yankee Stadium, one of the most celebrated cathedrals in all of sports, is an exciting progression for Original Grain. This watch is a tribute to the legendary stories that took place at the original Yankee Stadium."