ORIGINAL PENGUIN TO RELAUNCH GOLF LINE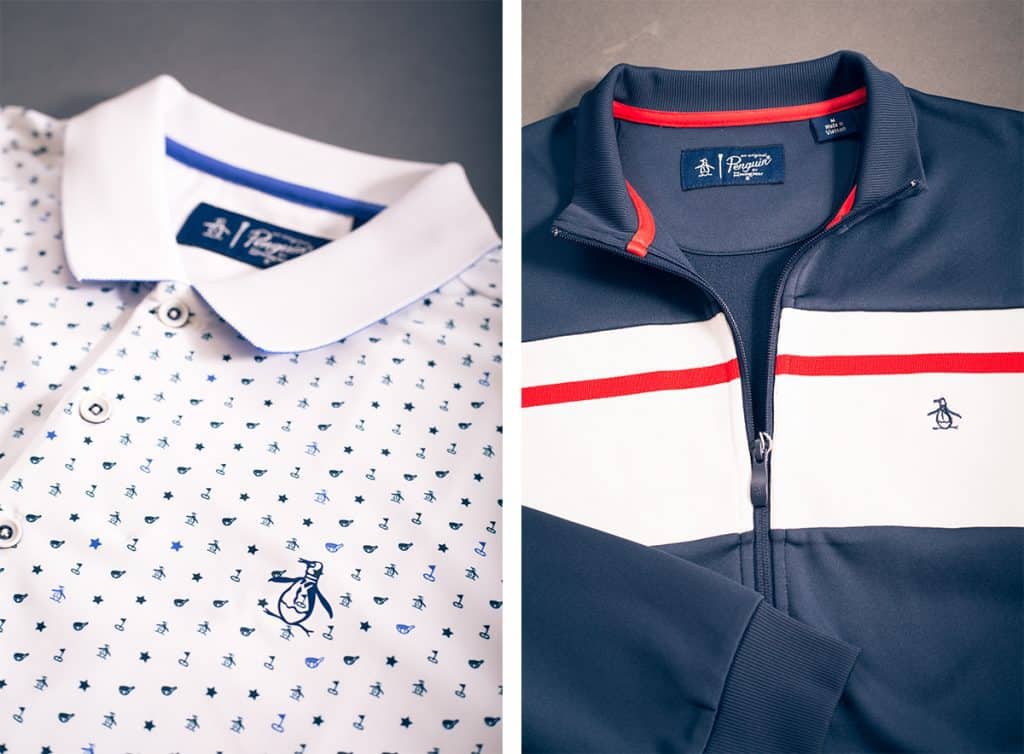 Perry Ellis International has announced the official relaunch of Original Penguin Golf for spring 2018.
Original Penguin Golf, which will retail between $69 and $139, will debut with a curated collection consisting of the signature Earl polo shirt, printed shorts, sleek track pants, and fitted trousers, all available in a bold color palette. Straying from the classic, oversized and muted golf uniform, the line offers tailored, slim-cut, functional styles while maintaining an athletic and technical edge.
"Original Penguin is an iconic American clothing brand with deep roots in the golf industry as the originator of the classic golf shirt," said Jack Voith, president of the golf division at Perry Ellis International Inc. "The Original Penguin brand has established in 1955 and quickly became the most popular product for a vast array of golf professionals and celebrities during the late 50's, 60's, 70's, and 80's. Fast forward to current day, we have curated an exciting collection that focuses directly on the golf market and combines many of the original styles, prints, and patterns from the 50's, 60's, and 70's, blending them with technical fabrications."
Original Penguin will tease the expansion into golf with a capsule collection in collaboration with Sugarloaf Social Club set to debut in March 2018.
Additionally, the line will debut to wholesale at the PGA show, which takes place Tuesday, January 23 to Friday, January 26. "There will be a limited amount of product available for the United States for spring and fall 2018 and we are securing strong appointments with key partners that will have the ability to share our new collection with their customers," added Voith.