TRAVEL AND FITNESS INFLUENCER JEREMY JAUNCEY FRONTS NEW ORLEBAR BROWN CAMPAIGN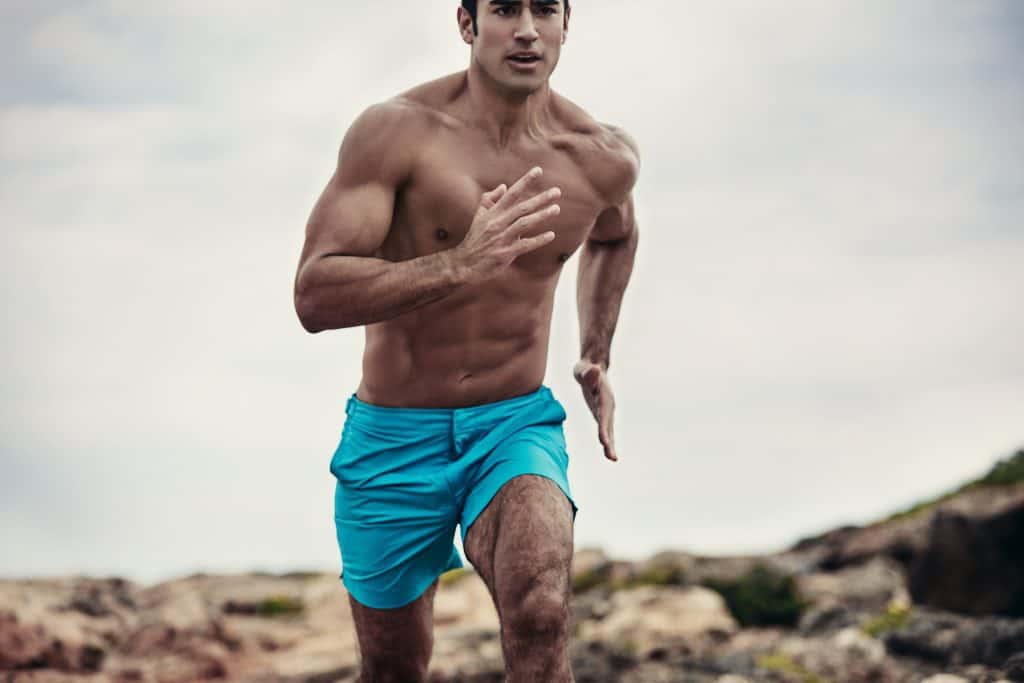 Luxury men's resortwear brand Orlebar Brown has announced that founder and CEO of travel media brand "Beautiful Destinations", Jeremy Jauncey, as the face of its new Summer Sport capsule.
Jauncey is a travel and media entrepreneur whose passion for travel and fitness in equal measure made him the ideal candidate to act as an ambassador for the Summer Sport collection, according to the brand. His travel media brand, "Beautiful Destinations" has 10.7 million Instagram followers and 35 employees, to date, with his personal Instagram having over 586k followers. More than 13.5 million people in 180 countries follow "Beautiful Destinations",  which shoots advertising campaigns for leading travel brands, on Instagram, Facebook, and Snapchat.
"Health and fitness are both huge parts of my life, and when I travel, I have to be creative when I exercise," says Jauncey. "Some of the most memorable workout routines I've done have been sprint sessions in pineapple fields in French Polynesia, free diving with sharks & turtles in the Maldives or 'weights' sessions in the jungles of the Philippines with logs and branches. I need to have lightweight, high-quality clothing with me for this so my favorite item from the collection is Bulldog Sport—they go everywhere with me."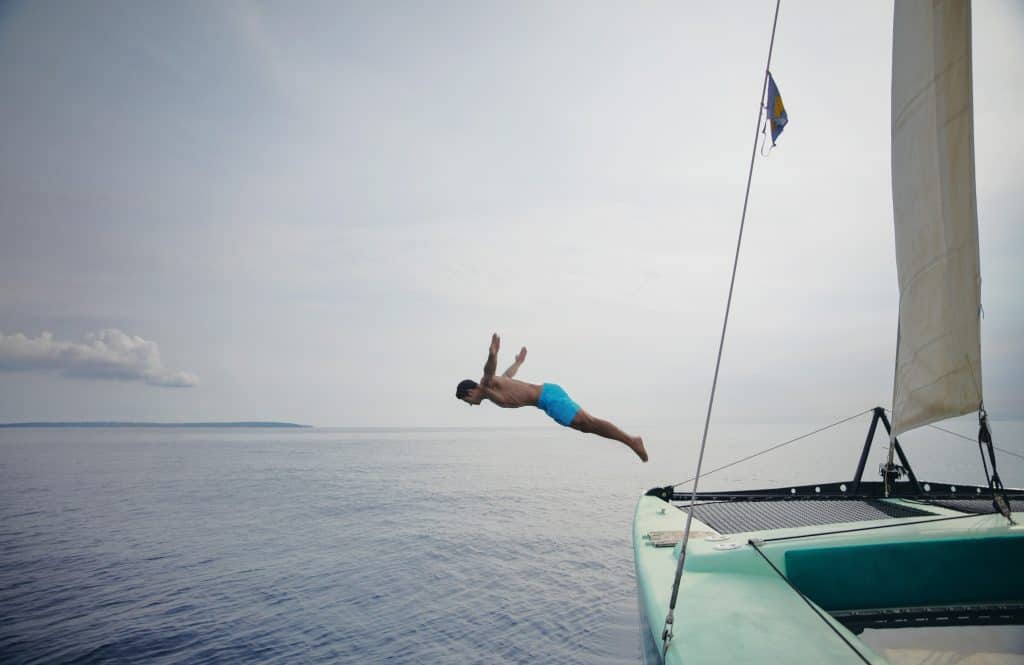 Bulldog Sport, previously known as Jack, are based on the best-selling classic Bulldog style and join the collection with five new colorways for summer: alara white ocean, anemone, azure, garnet, and lawn. Offering a more flexible, sporting and versatile take on the signature Bulldog shorts, they're crafted from ultra-lightweight nylon with 13 percent elastane, allowing freedom to move. New Setter Sport offers the same fabrication in ebony, hazard orange, navy and ocean blue but in a shorter, more retro length.
The Summer Sport collection has an emphasis on technical fabrics and innovative design while remaining tailored and stylish to minimize outfit changes between active pursuits and downtime. Classic styles OB-T (a tailored t-shirt) and Sebastian (a short-sleeve polo) have been revised with performance in mind, crafted from bio-ceramic fabric which, when combined with body heat, produces far infrared radiation (FIR). Studies have shown this helps to reduce inflammation, improve circulation and aid post-exercise recovery speed.
Rash guards in melange blends or fresh white come in both funnel-neck and quarter-zip options, made from UV-resistant fabric with a UPF rating of 50 for optimum skin protection during surfing, while 11 percent Lycra provides unrestricted movement via form-fitting stretch. True innovation comes through in Larson, 'the shoe you can swim in', which are available in three new colors.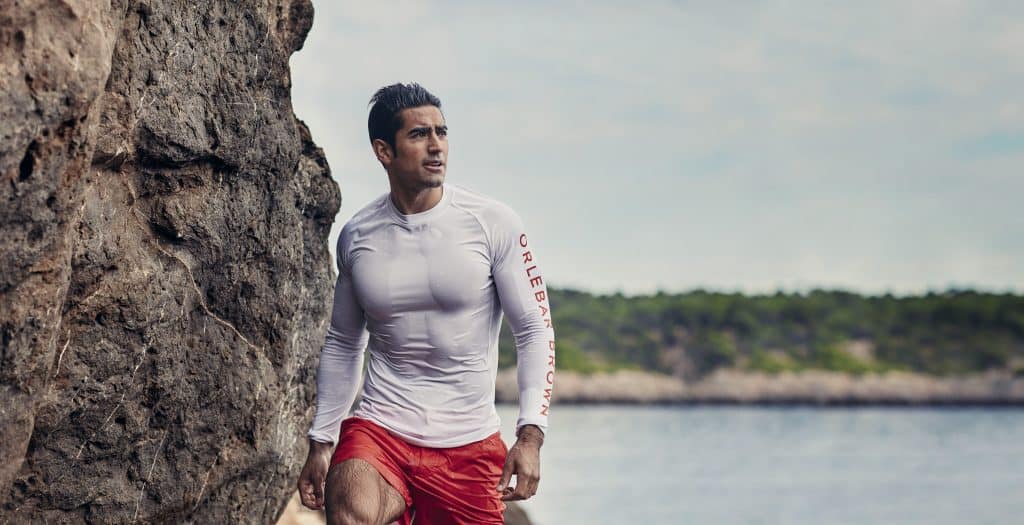 "Jeremy was the first person who sprang to mind when selecting an ambassador for the Summer Sport collection: we share his relentless thirst for adventure, entrepreneurial spirit and commitment to fitness," added Adam Brown, founder of Orlebar Brown. "As a frequent traveler, he really puts clothes through their paces, subjecting them to sun, sea, and sweat, so it's a testament to the collection's endurance that Orlebar Brown is a staple feature in his suitcase."
The Summer Sport collection, which retails starting from $120, is now available at Orlebar Brown online and in-store.