OUTERWEAR BRAND THE ARRIVALS TEAMS UP WITH BLUNT ON CO-BRANDED UMBRELLAS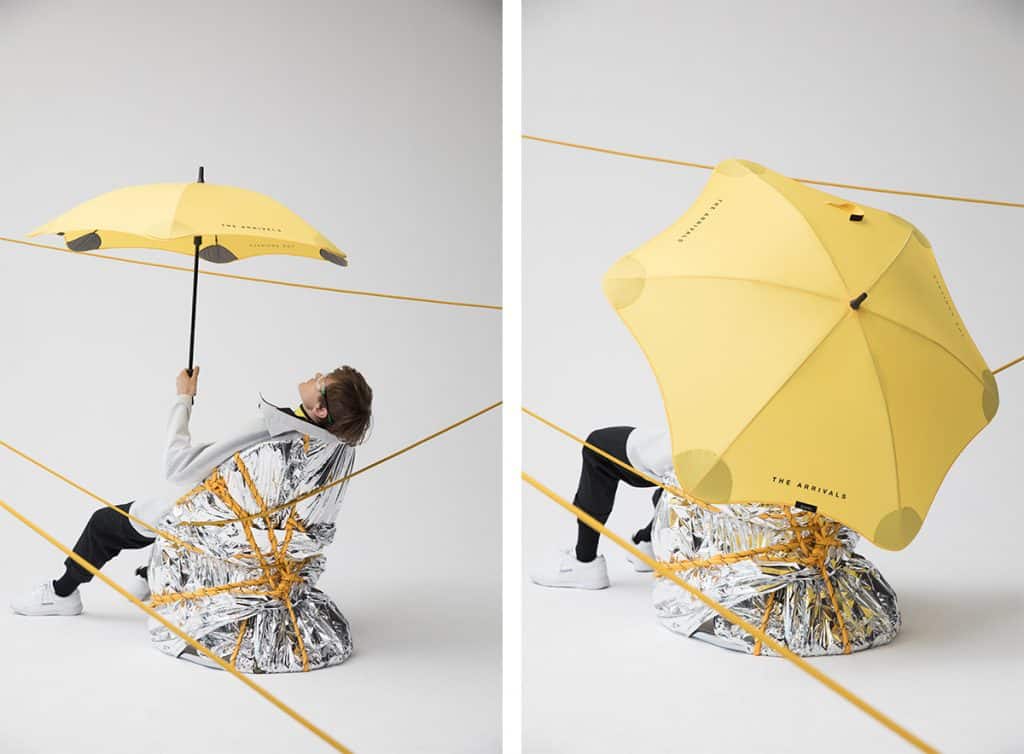 This spring, New Zealand umbrella brand Blunt is continuing to establish its signature product in New York City by partnering with elemental outerwear brand The Arrivals on a special duo of branded umbrellas. The limited run Space Black and Solar Yellow pieces are available exclusively on TheArrivals.com for $80.
This collaboration marks the first umbrella that will be released by The Arrivals and represents how Blunt is helping the brand take the next step in its evolution toward creating a 365-day offering of outerwear essentials for life out there.
"We're excited to partner with The Arrivals because they are a likeminded brand who have focused on creating pieces that will last a life time," said Georgia Tyndale, head of business development at Blunt. "We love that they encompass both function and style when designing their spring line. The new line is classic yet durable which resonates with us as it is also one of Blunt's core values."
"Blunt has taken a very simple product – the umbrella – with notoriously challenging design flaws and created something beautiful by focusing on a few key principles that include design, aesthetic, function and durability," added Jeff Johnson, creative director and co-founder of The Arrivals. "These are the same principles that The Arrivals was founded upon and ultimately these shared beliefs in product design serve as the foundation of this partnership."