PAIGE INTRODUCES FILM SERIES THAT HIGHLIGHTS ITS PERFORMANCE DENIM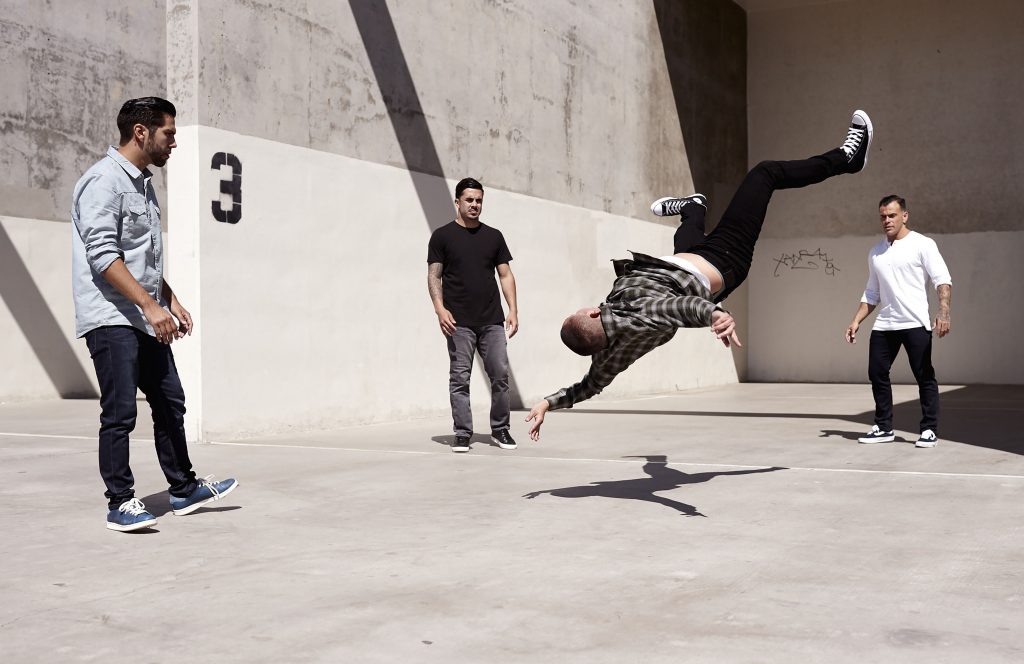 Los Angeles-based denim company Paige has launched its new "Transcend" film series. Shot and directed by Adam Franzino with music by The Palms, the film series highlights the movement that is possible with Paige's Transcend men's collection.
Filmed on the famed Venice Beach courts, the films feature the talents of a local breakdancing troupe to showcase Paige's performance-driven denim. The series also features Jon Geller, the brand's men's sales director, and Paige Adams-Geller, co-founder of the brand, highlighting the details of Transcend's offerings and the innovation that has helped to make Paige an industry leader.
Using the latest in performance fiber technology, Transcend features an innovative formula that yields luxuriously soft denim that won't stretch out and holds its shape all day and night. This unique fabric merges fashion and technology, and is available in a wide range of washes and fits.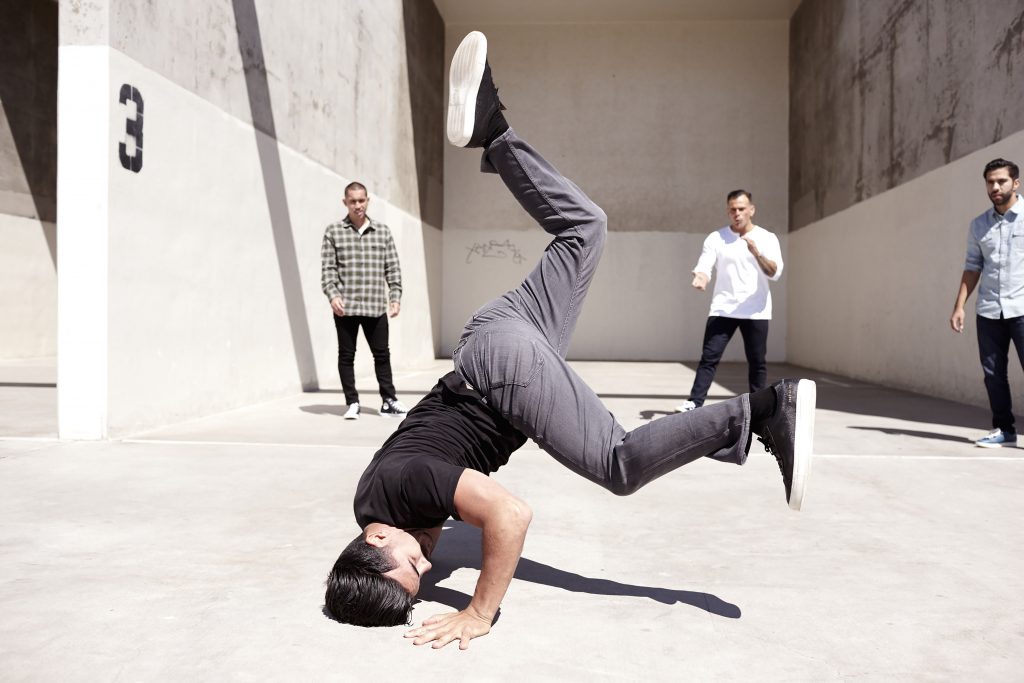 "I've watched our brand become a true industry leader and one of the things that I'm most excited about is our fabric innovation," says Adams-Geller. "Transcend has really taken us to a new level and successfully proven that we can merge technology and fashion to create a real jean that is unparalleled in comfort, fit and innovation."
"The modern guy is on the move 24/7 and men aren't willing to compromise comfort for fashion," adds Geller. "What makes Transcend so special is that it truly is the most comfortable jean on the market. It will not bag out, it will not lose its shape and we're able to hit a whole range of washes including blacks, greys and a whole range of blues. Whether you like a skinny fit or a fuller fit, Transcend will be the most comfortable jean you've ever worn."