PAIGE OPENS AUSTIN STORE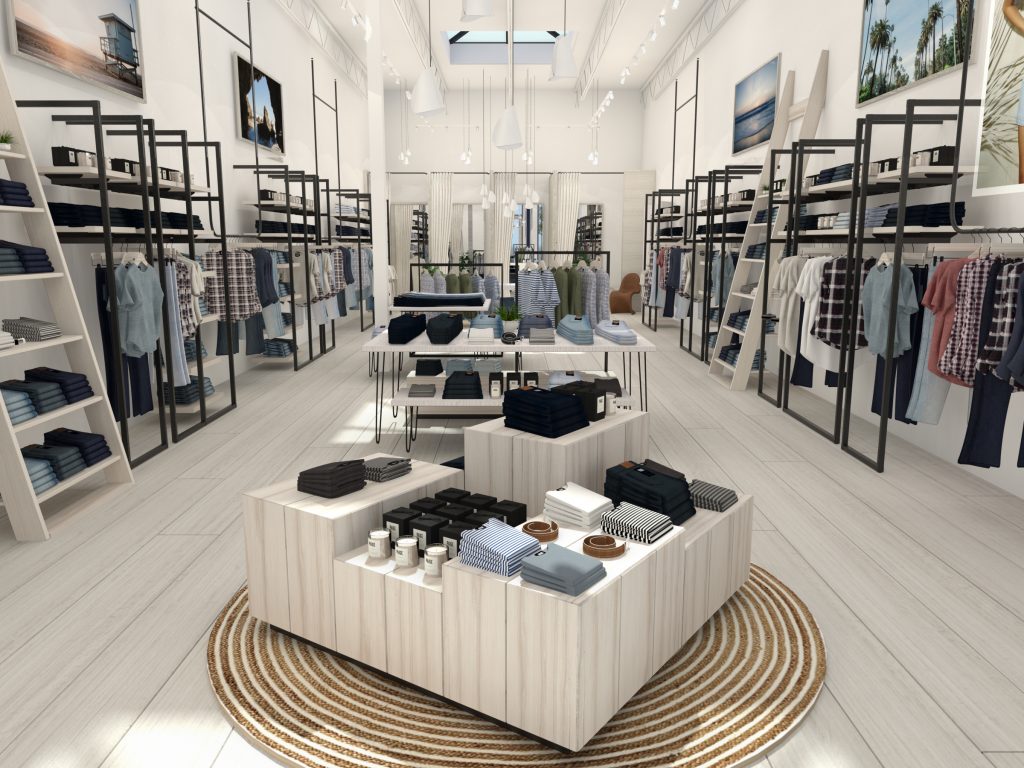 Los Angeles-based denim company Paige has opened its newest retail location in Austin, Texas.
The Austin boutique, located at Domain Northside at 11700 Domain Boulevard, offers all of the brand's signature denim staples for women and men as well as the full fall 2017 lifestyle collection, including knits, wovens, outwear, leather, accessories and much more.
Co-founder and creative director Paige Adams-Geller designed the 1,500 square-foot space, consulting with friend and interior designer Kristine Kamenstein from Jackson Paige Interiors on the store's finishing touches. Adams-Geller worked carefully to select furniture, rugs and décor elements that would suit the Austin market while still staying true to Paige's Southern California aesthetic.

The Austin boutique features wood shelving and metal fixtures made in Los Angeles, white-washed oak flooring, hand-painted linen curtains, French blue accents and matte black graphite steel fixtures.
"Austin is a city that is laid back yet forward thinking which is exactly how I describe our brand," said Adams-Geller. "We love music, fashion, food and culture and Austin embodies all of these things. We can't wait for Paige to open a new home away from home."