PAL ZILERI RECREATES VENETIAN ELEGANCE FOR SPRING COLLECTION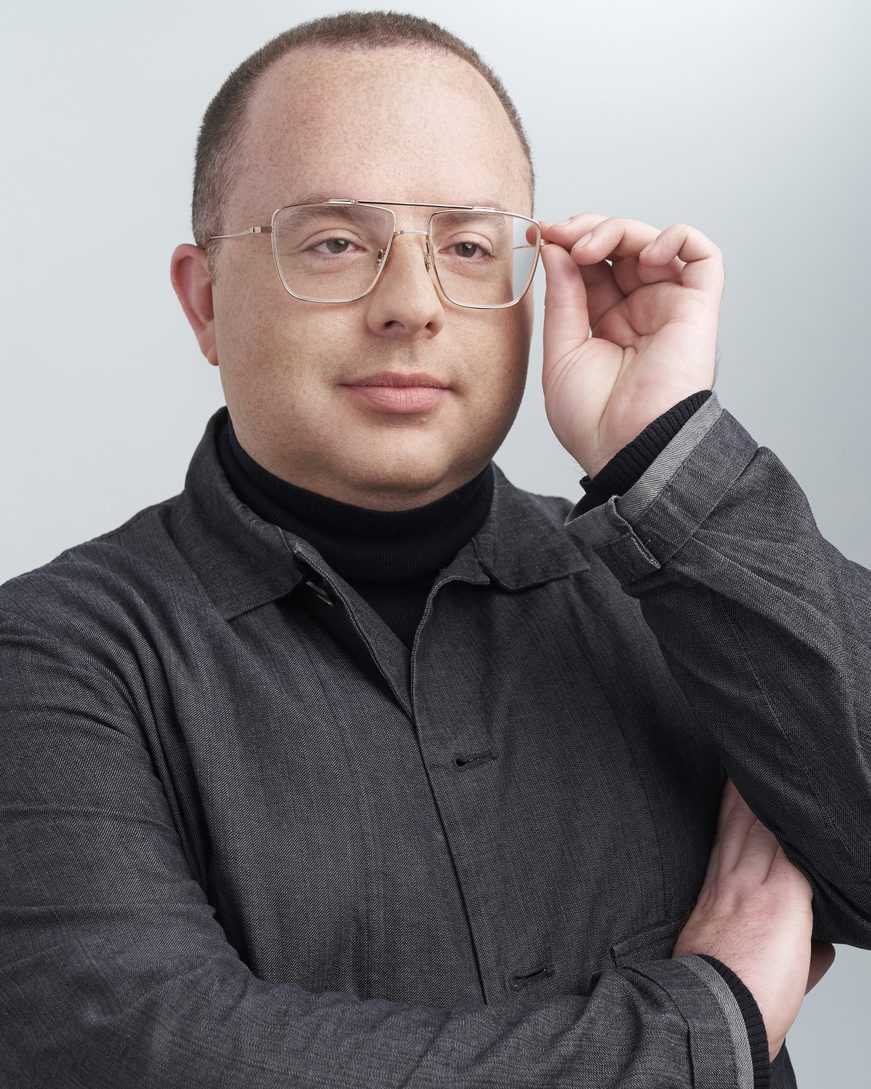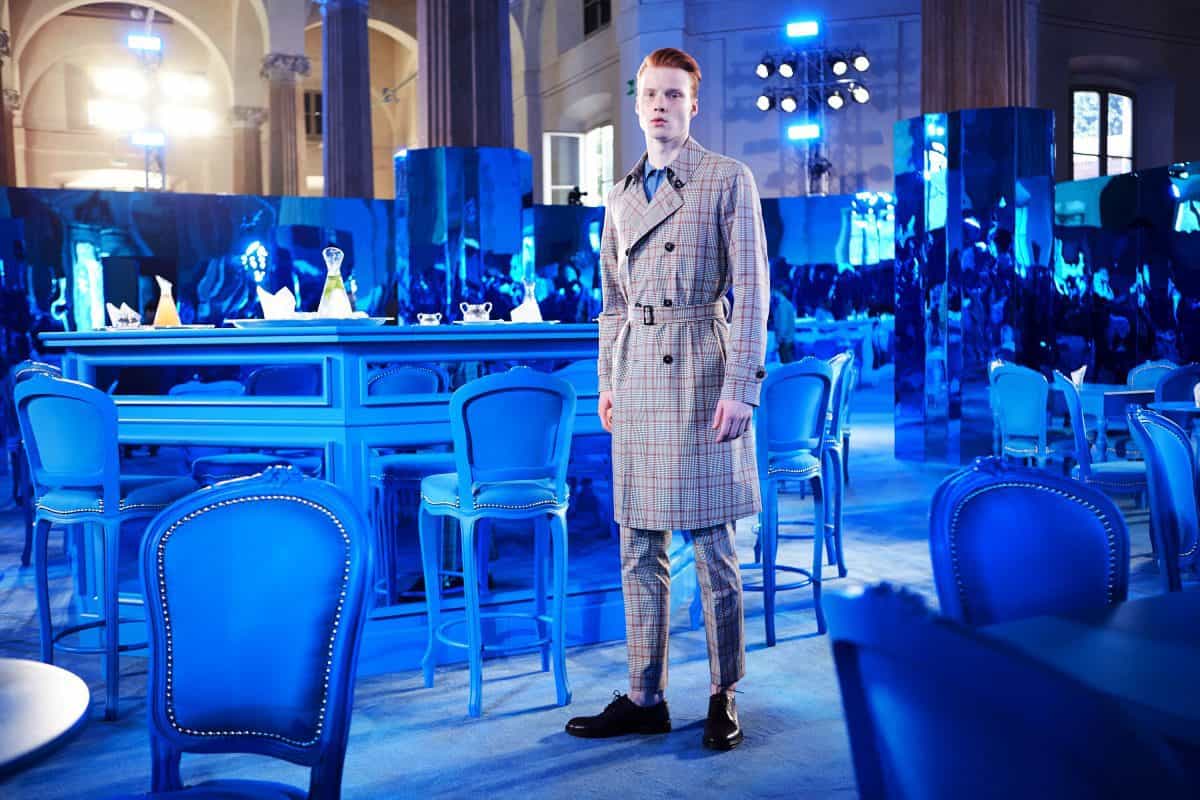 Enhancing its solid tailoring legacy, the Pal Zileri spring/summer 2018 collection draws from its archives and from the beauty of Venice.
The Italian brand's exceptional presentation, which took place at the Rotonda della Besana in Milan on Sunday, was transformed into the iconic Café Florian, which is located in Venice. The blue-tinged ambience was enhanced by the café's bar, which was nearly perfectly recreated in the venue, as well as violinists that are also common in elegant Venetian café.
The starting point for the new season were the swatch books culled from the archives, dated between the Eighties and Nineties. Here, the check emerged as the pattern of choice, a theme revisited to create a sophisticated and contemporary sartorial story that exalts Pal Zileri's tradition and know-how.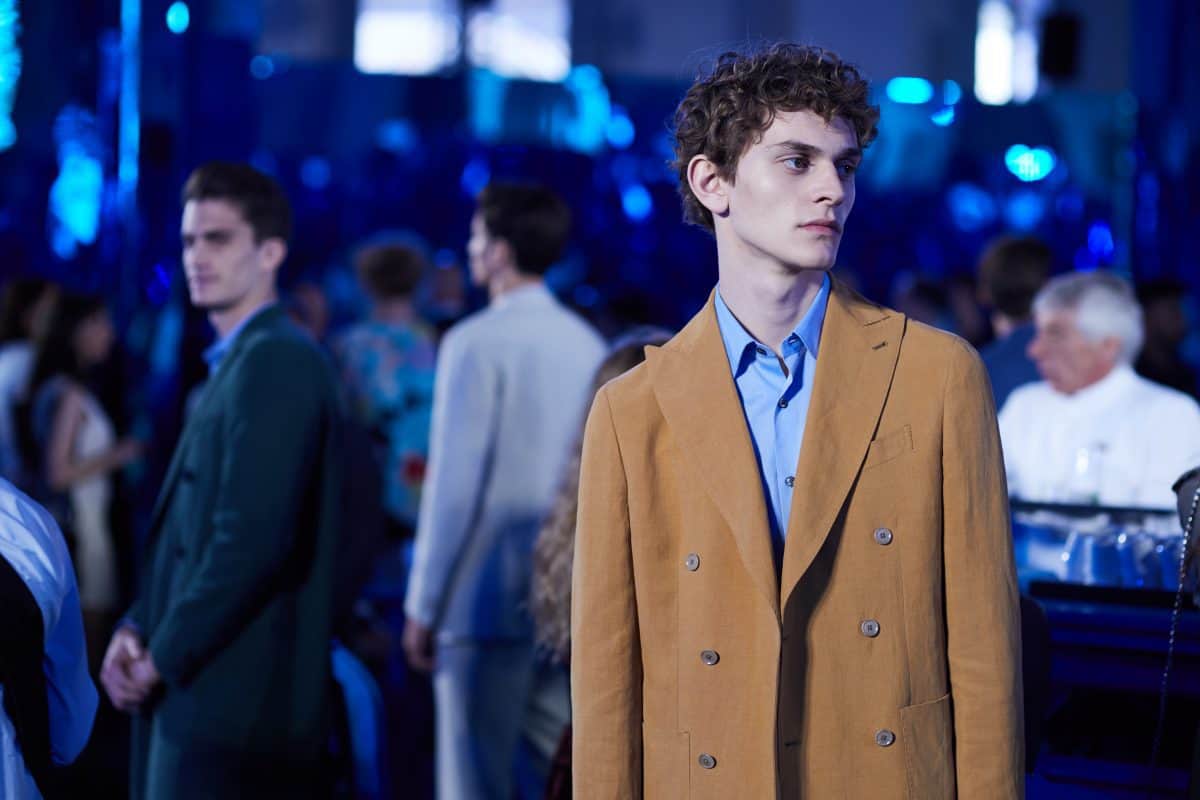 In assorted sizes and shapes, from gingham to glen plaid to tattersall, structured or featherlight, checks seamlessly fuse with Pal Zileri's homage to Venice, inspired by its vibrant golden years and its glamour, from the Grand Canal to the Lido.
The colors are true emblems of the Lagoon city. Blue dominates in liquid shades, from azure to indigo. Similarly, Venetian red, which blurs into nuances of sunset orange and antique gold, and Laguna Grey are gently infused throughout, rendered with a sundrenched, subtly timeworn hand that feels summery, fresh and refined.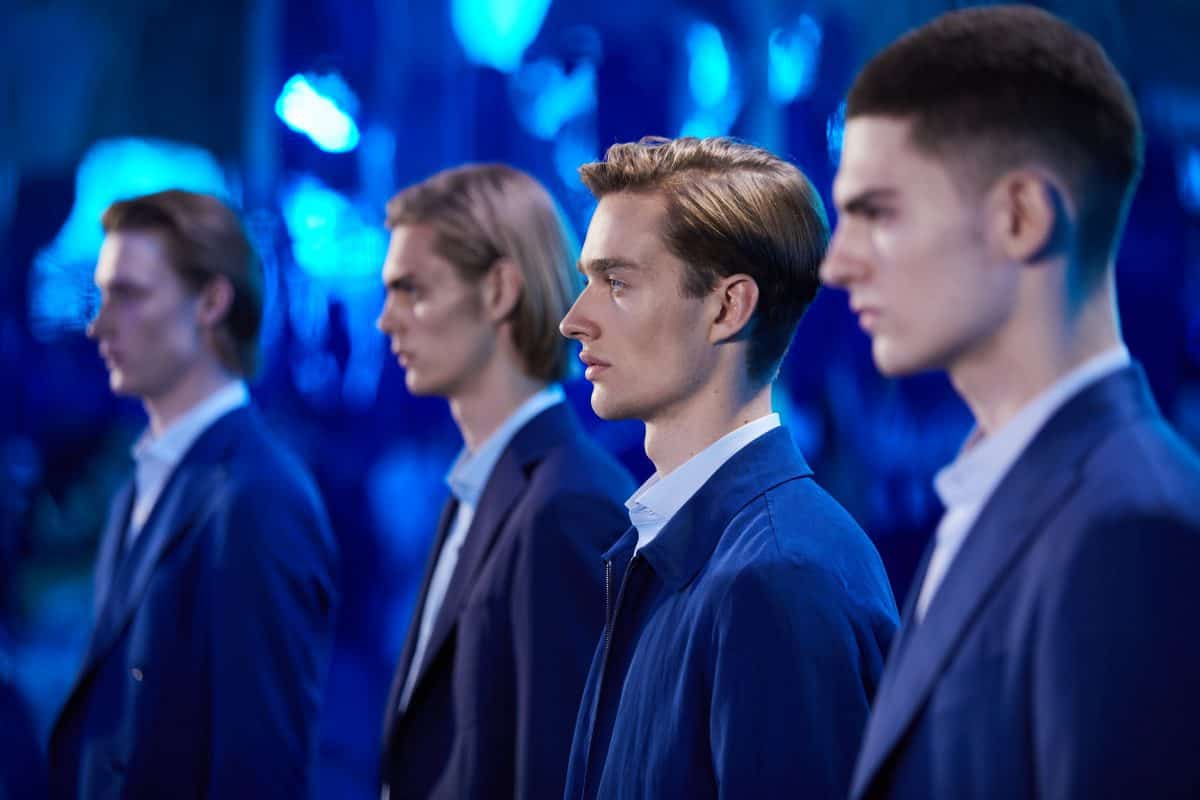 In the same vein, sartorial trench, deconstructed suits, elongated blazers, tapered trousers, silk knits and ties lend themselves to multiple styling options, from total looks to inventive mismatches.
From business to escapism, the collection is an ode to sensibility and style for the discerning latter-day gent who appreciates the finer points of dressing – superior craftsmanship, meticulous details, and prized fabrics – expressed in an up-to-date language.