PALMIERS DU MAL DEBUTS "UTOPIUM" COLLECTION AT NYFW: MEN'S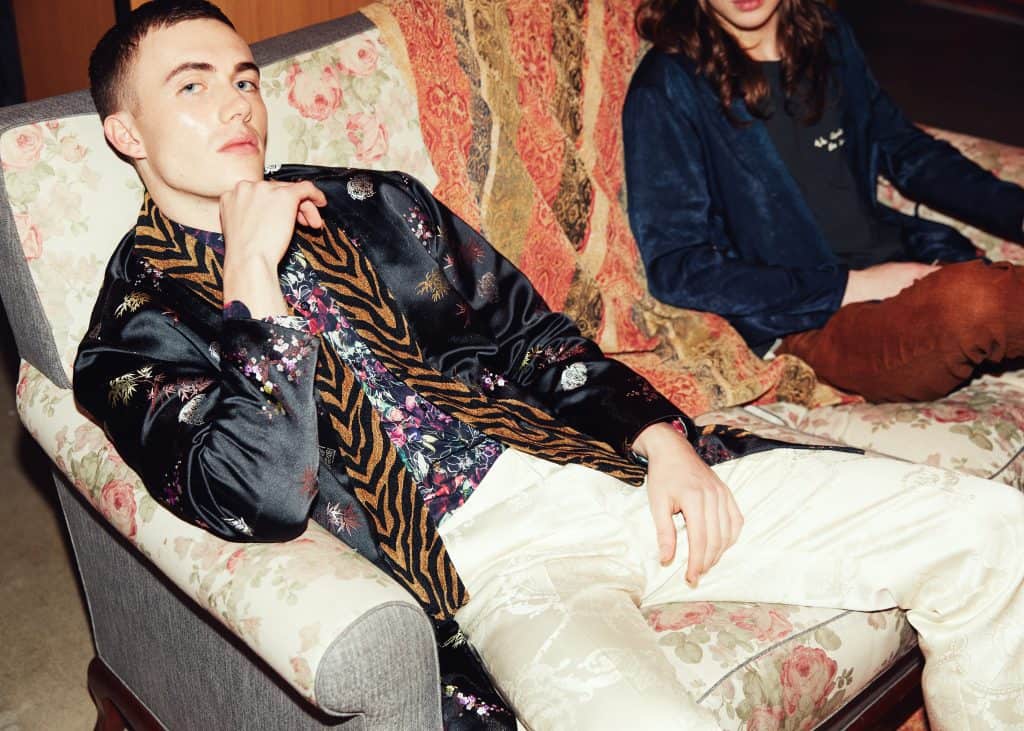 New York-based and globally-inspired menswear label Palmiers du Mal debuted its newest collection at a special presentation during NYFW: Men's on Wednesday, February 7 at the recently opened Never Never lounge, located beneath the Mondrian Hotel on Park Avenue South in New York City.
This season, dubbed "utOpium", brings us to the decaying depths of an opium parlor in paradise – rife with lush extravagance and amorality. The collection is developed for the inquisitive and open-minded wanderer, one who has lost faith in Western civilization and culture, and is now acquiescing to a pursuit of pure pleasure in a sordid and dangerous setting of debauchery and exoticism.
"UtOpium is the fullest iteration yet of the Palmiers du Mal essence," said Shane Fonner, creative director. "After years basking on the sun-kissed shores of the French and Italian Rivieras, Rio de Janeiro, Marrakech, and Miami, our young roué has taken an introspective turn, eager to embrace Dionysian pleasures found in the concupiscent saturation of SE Asia – and idyllic, depraved opium den in paradise."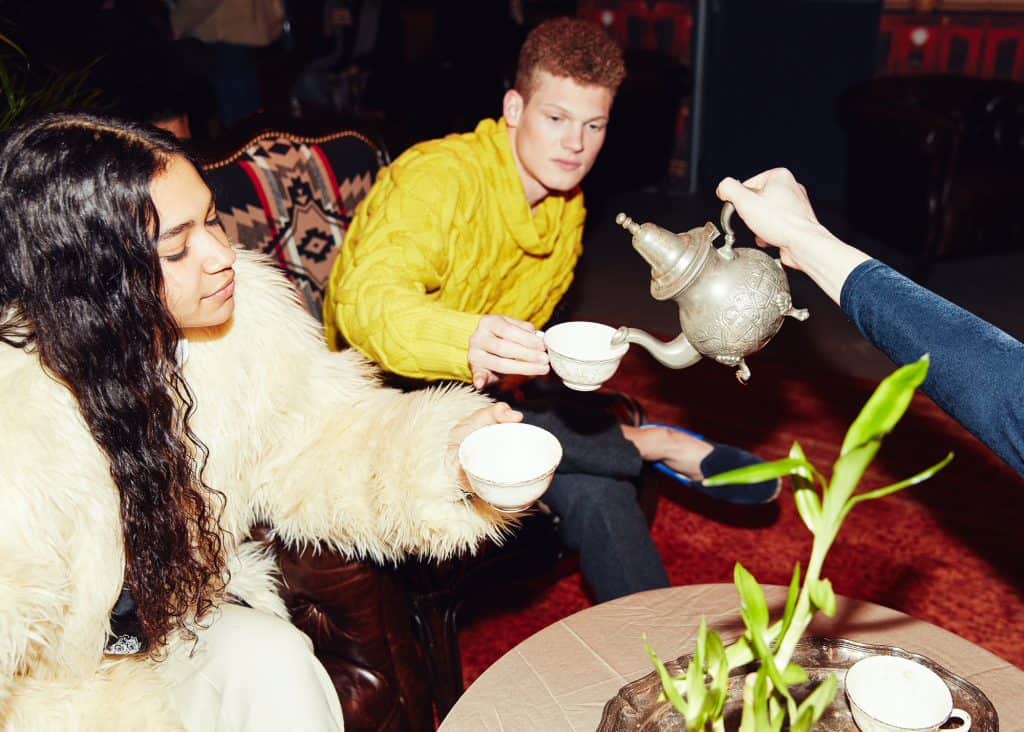 The gender-agnostic collection continues to use universal shapes, reinforcing the exotic fetishism that defines the exploratory spirit of the Palmier du Mal brand. The line also sees some new shapes and a darker, saturated color palette, alongside core Palmiers du Mal styles, executed in supple Japanese cottons, silks, satins, faux furs, Italian cashmeres, and African mud cloths.
Italian smoking jackets in a tiger-striped upholstery fabric with satin trim and a luxe Italian wool highlight a suave functionality and imbue the assortment with an elegant, if unexpectedly rakish, ambiance. The robe-like Neneko appears with striking accents, in embroidered satin and a sumptuous creamy faux fur, finished with tiger stripe and satin lapels, respectively.
A vibrant Japanese watercolor cotton is featured on the tailored shirting, alongside luxurious black and blue shadow plaid. The surf poncho, a new shape for this season, is shown in an extravagant snow white marbled rabbit-like faux fur, and, in a departure from the upscale lounge aesthetic of the previous season, the tailored trousers reflect an aesthetic formality – most evident in an elegant white satin, a pinpoint cotton, and a robust, textured English cashmere.